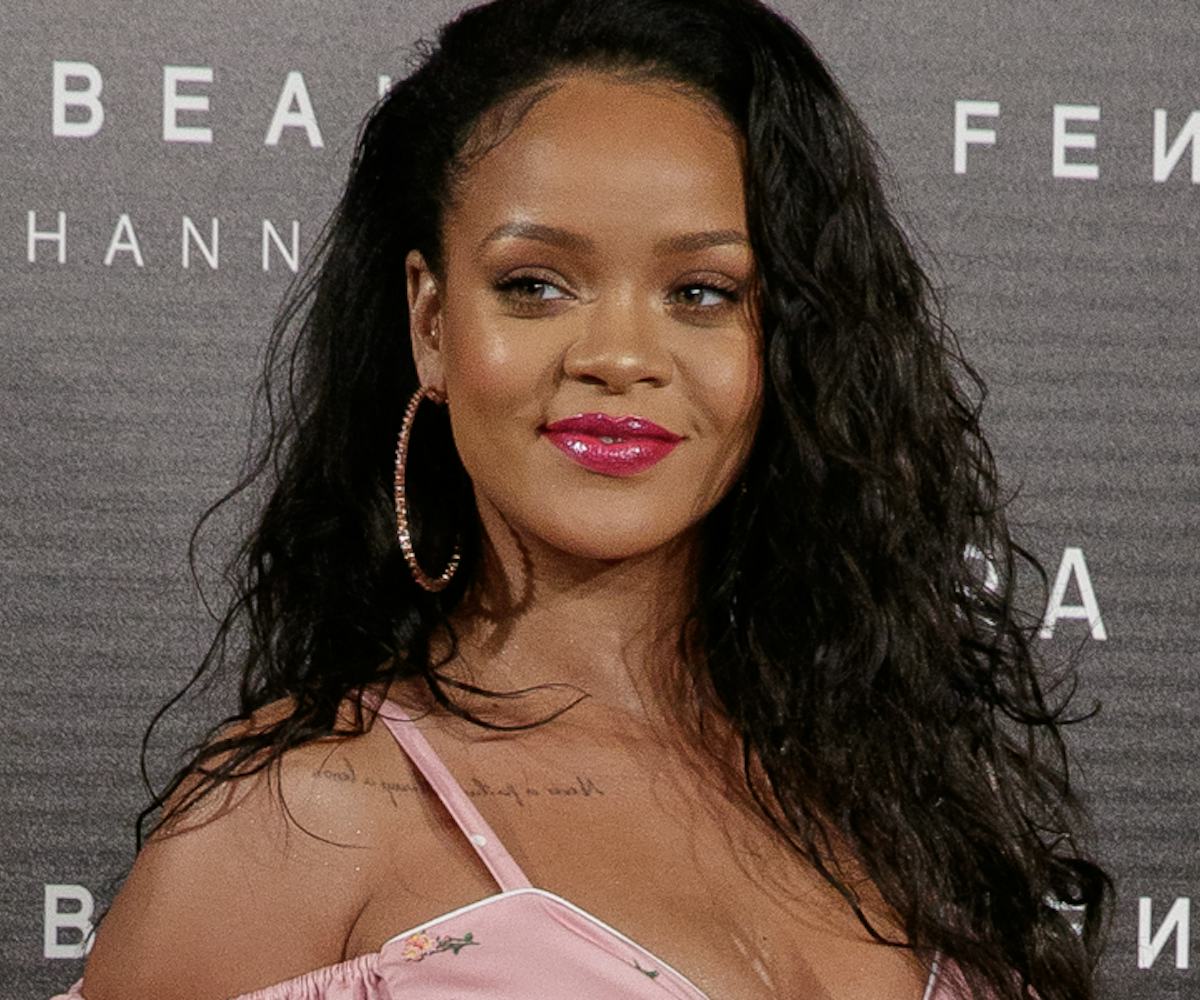 Photo by Eduardo Parra/Getty Images
Rihanna Is The First Female Artist To Get 2 Billion Streams On Apple Music
Rihanna has a lot to celebrate because damn, everything the girl touches turns to gold. Her Fenty Beauty line is unstoppable. Her fashion collabs are iconic. She's got a lingerie line in the works, and she's even trying her hand at improving global education. And of course, she's one of the most important female artists of our generation. And she's only 30.
Now, Rihanna has a new feather in her cap: Apple Music just announced that RiRi is the first female artist to reach 2 billion streams on the Apple Music platform. Go ahead, just try and wrap your head around how many streams that is. We'll wait.
The announcement was part of Apple's International Women's Day celebration. The company posted a video on Instagram counting down the top 20 women in streaming, which included the likes of Taylor Swift, Ariana Grande, Beyoncé, Adele, Sia, Lana Del Rey, and Selena Gomez. This posting comes as a welcome celebration of female artists, as men dominated Apple's charts for top albums and songs overall. 
Rihanna seems to have taken the news quite well: Following the announcement, she posted an Instagram video of a little girl dancing her heart out with the caption, "when I found out that I was the first female artist to cross 2 billion worldwide streams on Apple Music!" and declared, "God is too lit!!!"
So says Rihanna, so it shall be.