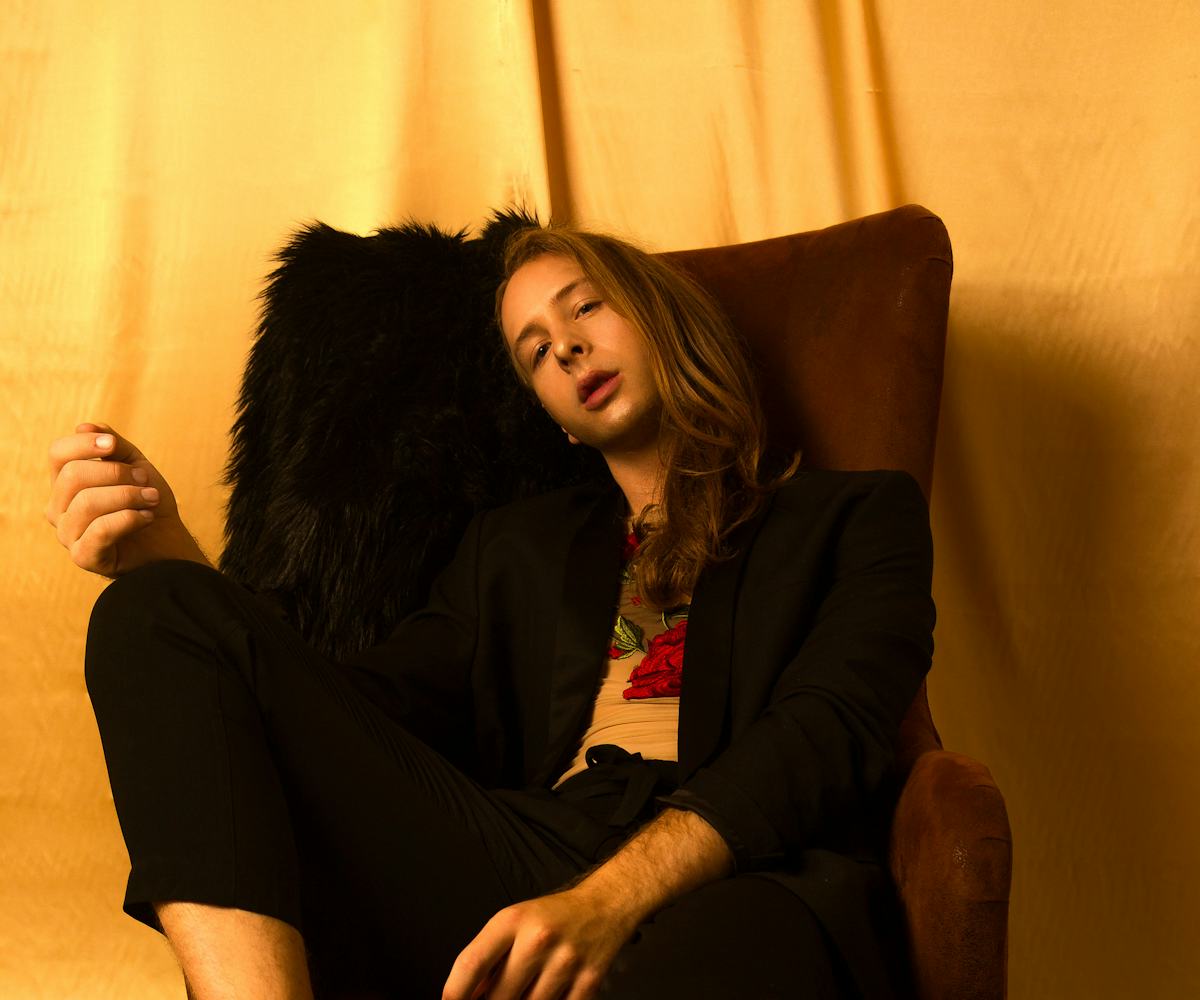 Photo by John Ellis
Russell Elliot's "Orbit" Is The Perfect Addition To Your Breakup Playlist
Moving past a bad relationship can be a challenge, so are we ever glad Russell Elliot is here to help us through it. Back with a sultry follow-up to his recent debut single, "Around," Elliot gives us another taste of what he has to offer on his brand-new single, "Orbit." Premiering right here, the GeS-produced track is about moving on after "giving too many boys one too many last chances."  
"GeS threw on this track one hazy night in his Washington Heights apartment," Elliot tells us. "Something about its swirling, smoky texture and gradual increase in intensity hit a sweet spot for me. I was frustrated with the showy fuckbois of New York City and with myself for circling back to the same toxic attractions time and time again. The track tapped into those feelings immediately." 
Elliot, a self-labeled pansexual feminist, strives to make music that stops "perpetuating hurtful cultural norms in music" and fights sexism. "You won't find misogyny on my records. We need to start addressing that great music is being written without it." Elliot is also making strides in advocating for queer-positive music within R&B and hip-hop. 
Old habits die hard, and toxic relationships are no exception. While "Around" is about craving someone and asking them to end the lies, "Orbit" breaks that mindset and focuses on establishing self-worth. Stream the powerful tune in full, below.