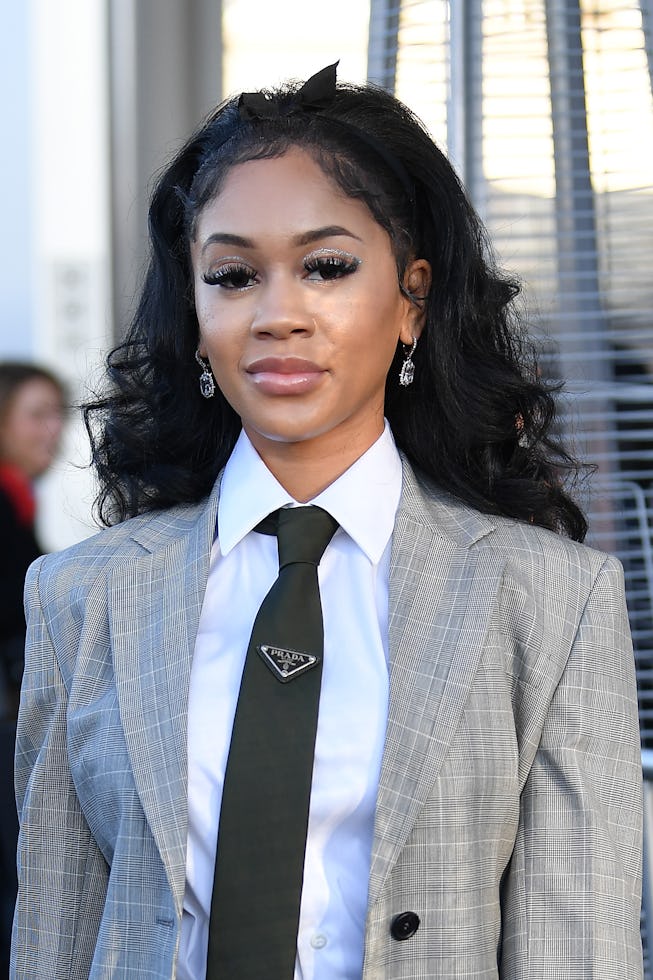 Photo by Jacopo Raule/WireImage
Saweetie Says She's "Moved On" From Elevator Fight With Quavo
"We have both since moved on," she said of the leaked surveillance footage.
The internet may still be concerned about the leaked surveillance footage of a fight between Saweetie and ex-boyfriend Quavo, but the singer herself is already over it.
Of the surveillance video, which was released earlier this week and shows Quavo and Saweetie physically struggling over a suitcase in an elevator, Saweetie told Page Six, "This unfortunate incident happened a year ago, while we have reconciled since then and moved past this particular disagreement, there were simply too many other hurdles to overcome in our relationship and we have both since moved on."
She added, "I kindly ask that everyone respect my privacy during this time."
Per Page Six, the LAPD has reportedly opened an investigation into the recorded incident, which was leaked on Tuesday by TMZ. The couple, who first started dating in 2018, recently broke up, with each taking jabs at the other on social media. Saweetie implied that Quavo cheated on her, to which he replied that she "wasn't the woman he thought she was."
Quavo has not yet commented on the incident.
If you or someone you know is experiencing domestic abuse, call 911 or the National Domestic Violence Hotline at 1(800) 799-SAFE (7233) or visit thehotline.org.