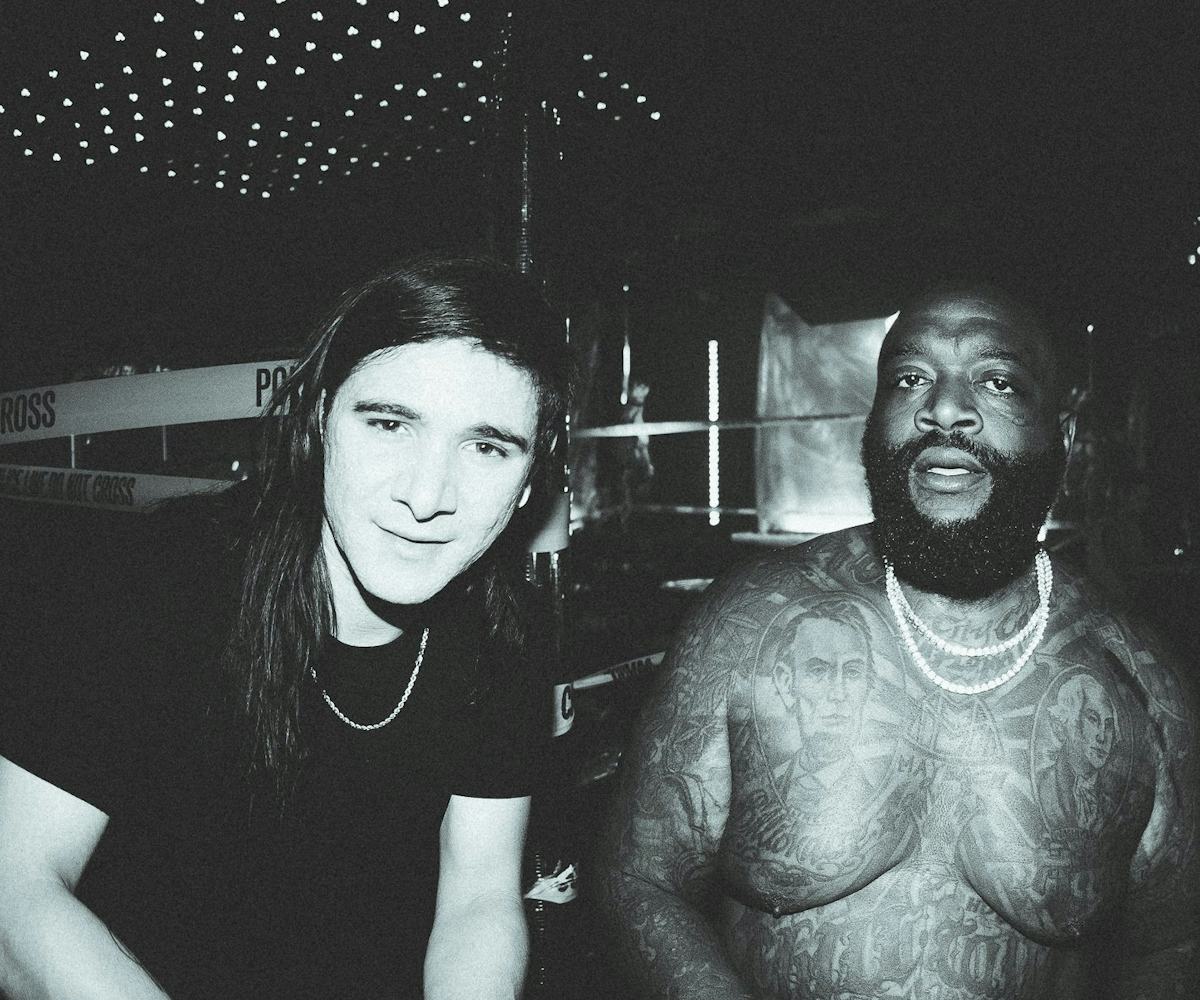 photo via @skrillex Twitter
Skrillex + Rick Ross Drop Explosive Track "Purple Lamborghini"
The 'Suicide Squad' soundtrack is shaping up
If your day's feeling a bit lackluster, Skrillex and Rick Ross are here to hype it up. The two teamed up to create an incendiary new track for the Suicide Squad soundtrack, and just dropped it on Zane Lowe's Beats 1 show.  
Within the first 10 seconds of the song, one thing is clear: The song is peak Ross. We hear him spit bombastic verses filled with talk about drug deals, dropping seven figures every other month, allusions to Suicide Squad, of course, and a purple Lamborghini. It's also one of Skrillex's most aggressive new songs. The DJ/producer comes in and builds anticipation with the backtrack, and then brings it with his signature drops at the chorus. It's heavily cinematic—so much so that you can imagine it accompanying at least a dozen scenes in the film. 
Ross previewed the music video on his Instagram earlier today, and the duo told Lowe that The Joker is a part of the visual.
Suicide Squad: The Album drops the same day as the film, August 5. With songs by Kevin Gates, Eminem, Grimes, and Kehlani, as well as collaborations between Action Bronson, Mark Ronson, and Dan Auerbach and Lil Wayne, Wiz Khalifa, and Imagine Dragons, it's easily one of the most anticipated soundtracks of the year.