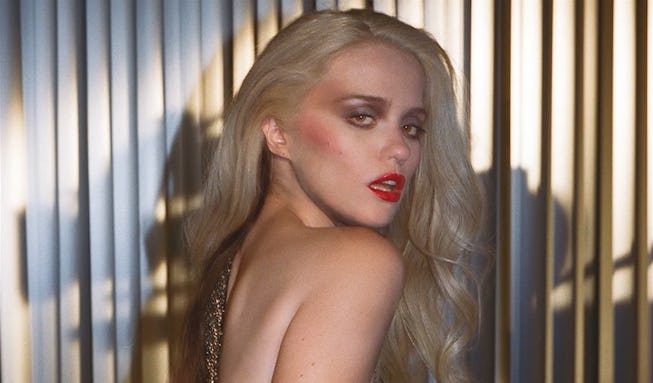 Courtesy of artist
Sky Ferreira Announces Mini Summer 2023 Tour
They will be her first live shows of the year.
Sky Ferreira hasn't released a new album in approximately a decade but that isn't stopping the cult pop singer from embarking on a tour this summer (sort of).
Ferreira has announced three new live shows in various cities throughout California this July as part of a mini concert series being put on by independent L.A. music promoter Minty Boi; it's doubling as his fifth anniversary celebration of producing shows for 100 gecs, Ethel Cain, Eyedress, and more. More dates and openers will be announced soon. Tickets go on sale May 4 at 10 a.m. PT on Minty Boi's website. There will also be a pre-sale.
Ferreira is also playing a few other shows unrelated to Minty Boi in June; she's set to take over The Fillmore in Silver Spring on June 29, and The Queen in Wilmington, DE, on June 30.
These will be Ferreira's first live shows of 2023. She's become more active in the live show circuit in recent years as she ostensibly gears up for the release of her highly-anticipated next album Masochism. In 2022, after years of waiting, fans finally got to hear the wall-to-wall synth smash that is "Don't Forget," her first solo release since 2019. Still, although she promised the album would soon follow, there is yet to be an official release date much less any idea of when the album is expected to land.
In January 2023, the "Everything Is Embarrassing" singer did offer up one update: an Instagram video soundtracked to a clip of an unreleased song and the text "I want to put this out," seemingly insinuating that outside forces are preventing her from releasing more music, which appears to be the overarching reason for her huge lapse between album releases.
"A lot of people feel ownership over you because you signed a piece of paper. And these contracts, the rules don't apply to them, apparently. It's like being an ant against, I don't know, Godzilla," she said in an interview with Vulture in 2022. In the same interview, she also said she was "100%" confident the album would be released last year, though, well, we know what happened there.
We're still holding out hope that something, anything, will be coming out soon. She's also promised to add more tour dates on the east coast this year, too. For now, see the shows Ferreira is playing below:
Sky Ferreira's 2023 tour dates:
June 29 - Silver Spring, MD - The Fillmore Silver Spring *
June 30 - Wilmington, DE - The Queen *
July 6 - San Francisco, CA - Regency Ballroom (all ages)
July 7 - San Diego, CA - The Observatory North Park (all ages)
July 8 - Los Angeles, CA - The Vermont (all ages)
*= shows not affiliated with Minty Boi