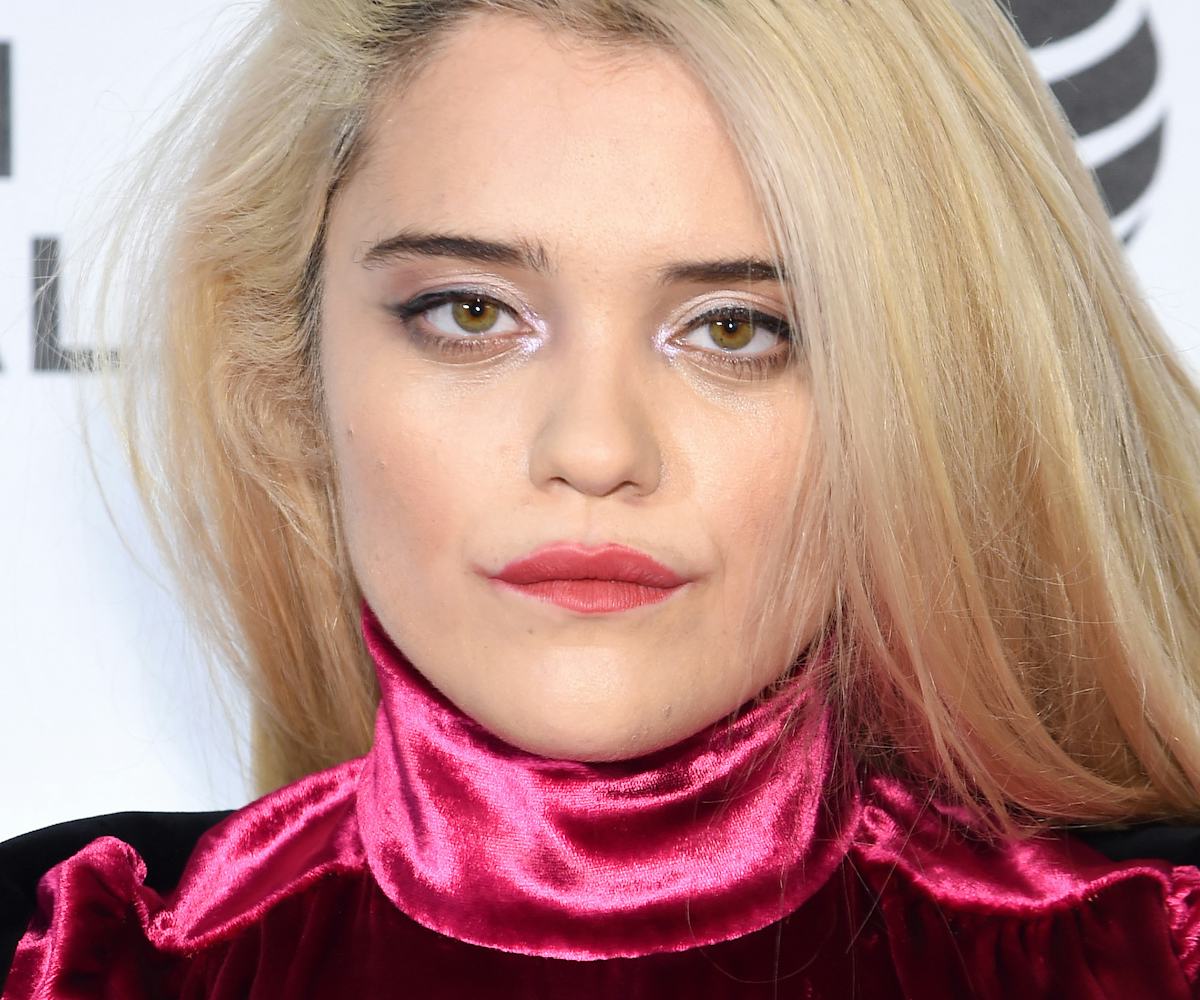 Photo by Jamie McCarthy / Getty Images
Sky Ferreira On Her New Movie, Online Haters, And Why Change Is Essential
"It was either keep floundering and end up as the capsized ship, or take action."
With two major films in theaters this spring, an album coming out this summer, and a rumored project with frequent collaborator Grant Singer in the works, Sky Ferreira is a busy girl. Her latest film, Elvis & Nixon, is a hilarious behind-the-scenes look at the private meeting between former president Richard Nixon and Elvis Presley. In it, Ferreira stars alongside Michael Shannon and Kevin Spacey as Charlotte, the innocent, stay-at-home love interest of Jerry Schilling (Alex Pettyfer) who accompanies his bestie, Presley, to the White House. We caught up with Ferreira this week to talk about transitioning to Hollywood, how she deals with online haters, and why evolution is essential for survival. 
Your character in Elvis & Nixon seems to be the antithesis of your public persona. Was it hard for you to play the role of a good girl?
To a certain extent, but not necessarily. I think the most difficult part was being married because I've never been married before obviously [laughs]. It was interesting and sort of a challenge to an extent, because she's completely different than me in a lot of ways.
In the past few years, you have gone from working on short indies to features starring big-time celebrities. How do you feel about getting involved in that side of the film industry?
I started doing independent films when I was 15, and then focused on music. It's a good transition. Last year I focused on working on films with people that I really wanted to work with. The stuff I've been working on now might have some smaller roles, but with amazing directors. I like a challenge, which Charlotte was, because she's so patient and sweet, which isn't expected from me. My main goal this year is to do something that I can spend a lot of time on and really show what I'm capable of.
Are you interested in breaking into the Hollywood circuit or continuing to act in independent films?
I think a bit of both. I'm lucky because I get to do lots of different things. I don't necessarily need to rely on just music or just film. I did it because I like all the actors and I thought it was a really cool film. It wasn't a typical music biopic. 
You recently took to Instagram to call out Internet trolls harassing you about the release date of your next album, Masochism. Do think it's always best to call out haters, or does that put too much responsibility on the person being bullied?
It depends on the person. I felt it was necessary because I felt what I was feeling wasn't just personal, but could possibly help someone else out. Also, what I was pointing out was extremely sexist and generally terrible behavior that most [people] would not do in person. [Just] because it's on the Internet doesn't mean it's a Get Out of Jail Free card to be a complete scumbag.
You mentioned in a recent interview with Dazed that you think "the inability to change messes people up." How have things changed for you since the release of Night Time, My Time? 
Change is inevitable when it goes to growing. I felt like I was floundering. I realized I was in control of my life. It was either keep floundering and end up as the capsized ship, or take action. Also, I met someone that really helped me see stuff about myself I didn't see before.