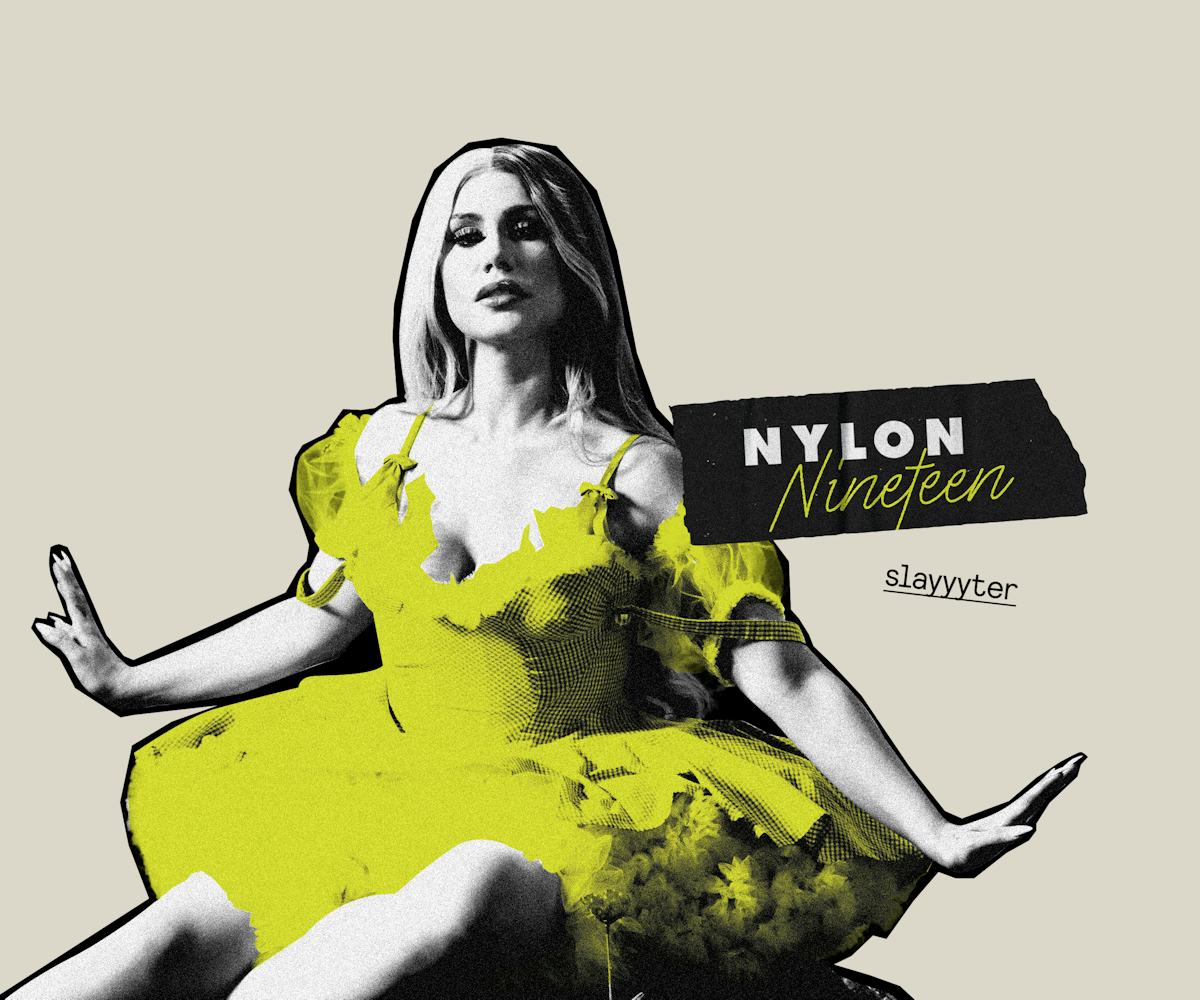 Mark Adriane
Slayyyter's Go-To Sad Song Is This Britney Spears Classic
Ahead of her debut album, the rising pop star takes on the NYLON 19.
In this era of interior bedroom-pop and lo-fi confessionals, Slayyyter's maximalist, stadium-sized creations stick out like a gleaming, shiny thumb. On her recent single "Troubled Paradise," she lays down a feverish 32-line bridge of pure, sugary indulgence over twinkling bleeps and crashing drums, all while prowling around in a tiger-print catsuit in its faux junglescape music video. Is it over the top? Yes. Is it also the extravagance and glamour that's missing in music right now? Absolutely.
Not many are doing it like the St. Louis native, who not long ago packed her bags for Los Angeles and is now gearing up to release her debut album, Troubled Paradise, out June 11. Her earliest singles with Charli XCX-adjacent producers like Ayesha Erotica helped her build a devoted cult fan base, drawn in by her forward-thinking but clear Y2K-inspired pop with a capital P. On Troubled Paradise, she aims to push that sound even further, taking what she's learned from studying Max Martin and Britney Spears to create her own delirious concoction.
In anticipation of her debut album, NYLON caught up with Slayyyter to learn more about the rising star, who dished on everything from the time she almost bought a haunted house, to her recent Fosse dance obsession, and why Britney Spears' "Everytime" will always make her cry.