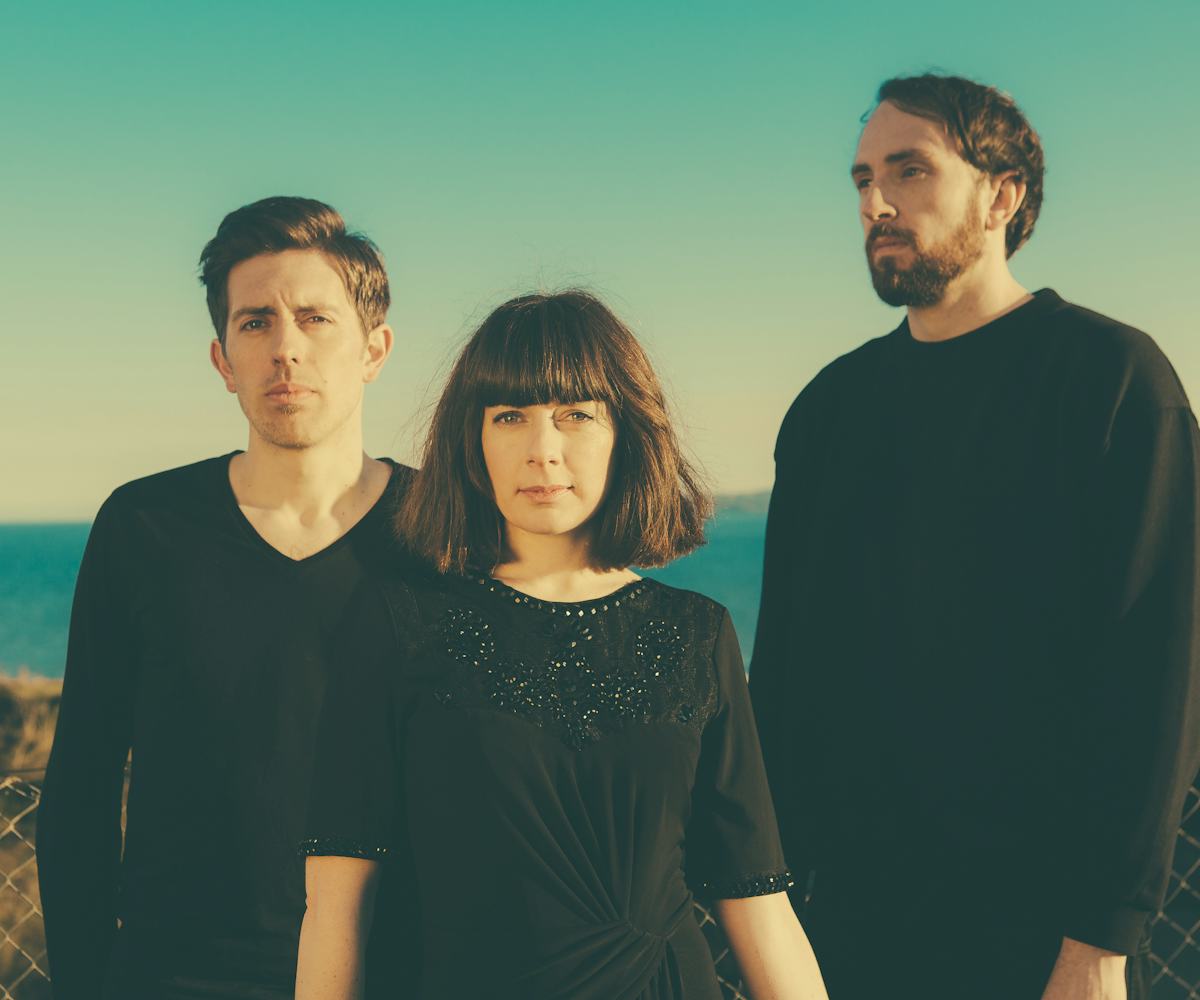 Photo by Mark Duggan
Sleep Thieves' New Music Video Is A Mini Horror Movie
Watch the video for "Is This Ready?"
Sleep Thieves, the Dublin-based synth pop trio of Sorcha Brennan, Wayne Fahy, and Keith Byrne, are known for creating music both intimate and haunting, and their latest release, "Is This Ready?", is no exception. And now, the group has turned one of their brooding tunes into a full-on horror show in their new music video, premiering right here on NYLON.
The song's lyrical content was inspired by Charlotte Perkins Gilman's 1892 short story "The Yellow Wallpaper," which tells the haunting tale of a young woman's descent into psychosis. The eeriness of the lyrics are felt throughout the visual, as it portrays a woman victimized by the patriarchy in a dystopian society. Using classic horror film video techniques like intense close-ups and strobe lights, the group's nightmarish vision comes to life while their dark, synth-pop tune plays throughout.
The video's theme was thought up by Spiceburger, a video production duo from Dublin, who directed the short film. 
"Allyn and Ged [of Spiceburger] came up with the concept of a possession, which initially would have a full on exorcism," Byrne tells us. "We really liked it and thought it would fit well with the dark atmosphere and the lyrical content of the song, [but] we suggested the idea of rhythmic possession as opposed to demonic possession. We liked the idea of a rhythm taking you or a song that gets stuck in your head."
The single marks Sleep Thieves' return since their 2014 debut album, You Want the Night. With a sound they describe as "the sonic realization of memories, visions, emotions, and experiences, set to a backdrop of the city skyline, inspired by its perpetual pulse," it's clear that "Is This Ready?" is only a preview of the emotional work to come.
Watch the video, below.