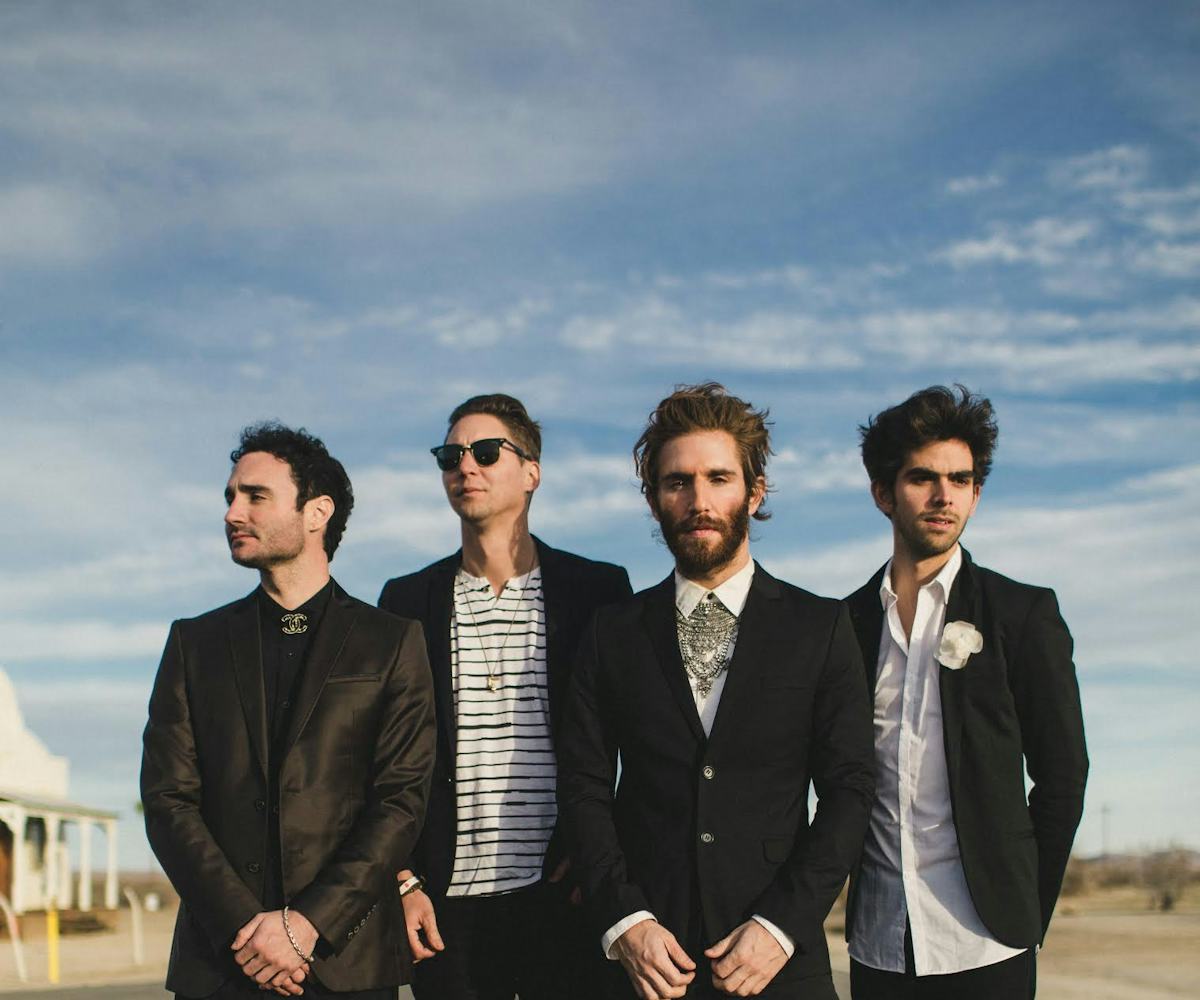 photo by anna lee
video premiere: smallpools, "karaoke"
the soundtrack to your summer romance
If you've ever been to a WALK THE MOON, Neon Trees, or Two Door Cinema Club concert, you might have been lucky enough to witness this Los Angeles man-band rocking out to their self-titled EP, but now the quartet is poised to take center stage with their debut album LOVETAP!. And with warmer weather just around the bend, the timing of Smallpools' new lyric video for "Karaoke" couldn't be more perfect.
The song itself is just what we need to get us ready for summer and the visuals really take you there. The combination of the track's steady pop-rock tempo tinged with sticky-sweet electro downbeats gives off a refurbished '80s feel as the boys skate around. Of the vibe of the video, the band says, "We were inspired to bring back the lost art of cheesy karaoke visuals. We wanted to capture the spirit of 'Karaoke' and felt like it would be fun to ditch our cell phones for a day at the beach… '80s style." And if the rest of the album is anything like the uber-catchy "Karaoke," Smallpools will be the soundtrack to your summer romance (or your pending roadtrip down the West coast).
Don't hesitate to burst into your own sing-along as you watch the lyric video below, and get your own copy of 
LOVETAP!
when it hits digital and in-store retailers on March 23rd.