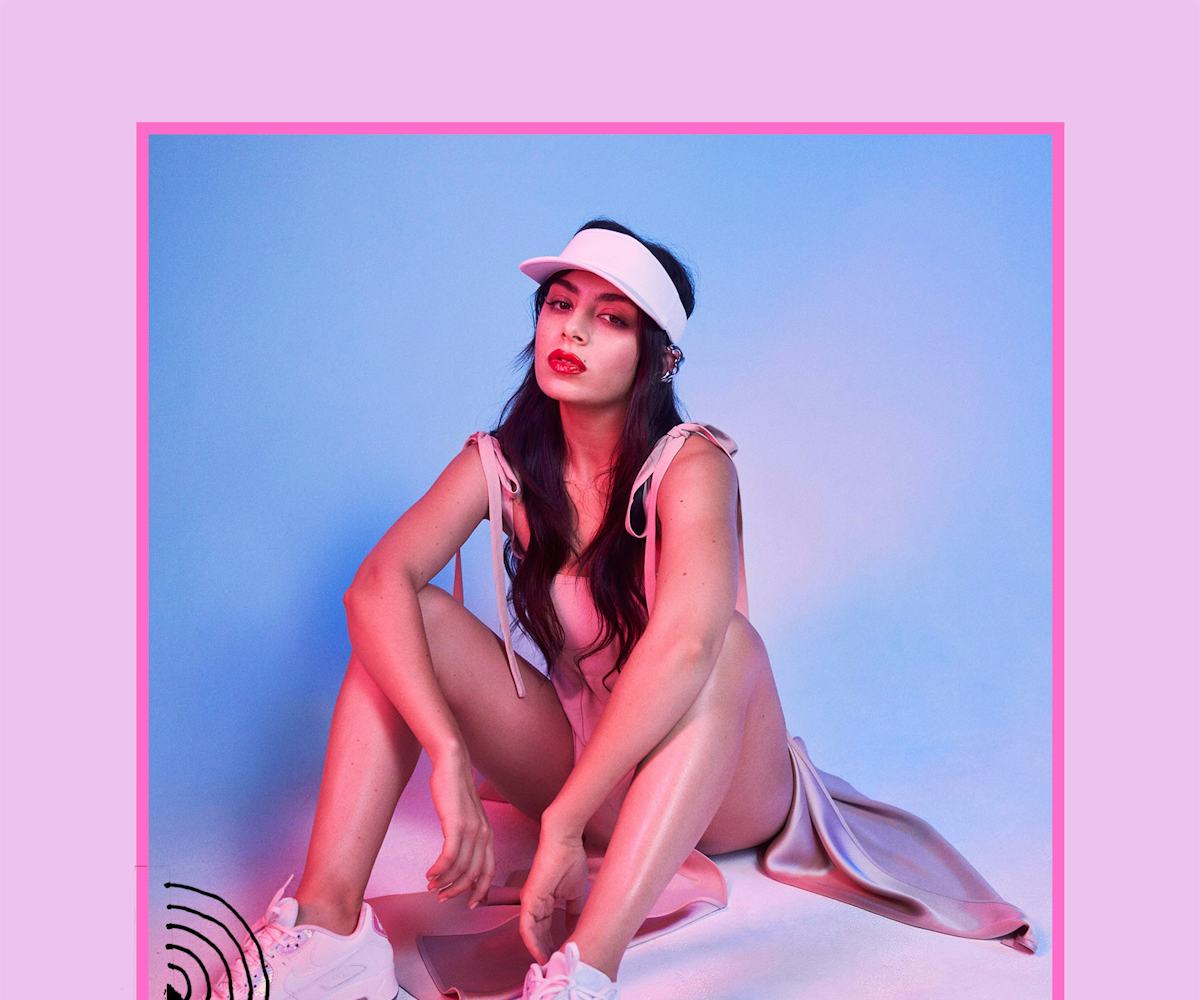 Photo via Atlantic Records by Olivia Malone
Soundcheck: The 24 Best Music Releases Of The Week
Charli XCX, RL Grime, Sleigh Bells + more
Every weekend, we're bringing you #SOUNDCHECK—your new destination for the best of the best new music that hit the web over the course of the week. Because you should always be prepared when someone passes you that aux cord. This week's round features 25 of our favorite emerging and established artists including Charli XCX, RL Grime, Sleigh Bells, and so many more. Turn up, tune in, and tune out.
"After the Afterparty"— Charli XCX feat. Lil Yatchy
Pop princess Charli XCX has joined forces with new-age rapper Lil Yatchy for the first single off her upcoming album. It perfectly captures the feel of when the party may be over but you are definitely not finished turning up. Keep this on replay, all the way.
Halloween V— RL Grime
RL Grime's Halloween mixtapes are modern-day legends. Turn this up to turn the f*ck up. Who can be mad when there's a Stranger Things theme song remix thrown in there, huh?
"howdoyoudo"— Adia Victoria
Adia Victoria's not done blowing your mind and nourishing your soul just yet. "howdoyoudo," a collection of the singer/songwriter/activist/artist's (what can't she do?) poems set in motion by the animation of Andrew Ralph, touches upon beauty standards, mental health, isolation, and finding oneself. Watch, then rewatch for inspiration, motivation, and understanding.  
"Just Say"— KDA feat. Tinashe
KDA's club anthem has officially gotten a Sarah McColgan-directed visual. Watch as Tinashe brings her dance moves to a motel room and a tiny phone booth in this neon-lit dream.   
"God Is a Woman"— Miya Folick
Miya Folick took the industry by storm after her Strange Darling EP dropped last year. In "God Is a Woman," Folick's piercing vocals are front and center with this reflective track.
"Rather Die"— THEY.
You'll get the perfect amount of nostalgia thanks to THEY.'s new song. A year after the release of Nu Religion, the R&B duo pay homage to Nirvana's track "Polly" over a relaxing guitar riff.
Sorry About Last Night— Rayana Jay
Rayana Jay's new EP, Sorry About Last Night, is finally out. The Richmond, California native takes listeners on an emotional journey with this seven-track project. Listen to one of the tracks below.
"I Can Only Stare"— Sleigh Bells
Sleigh Bell's video for their forthcoming single, shot in 16mm film, is every '80s buff's dream. From its grainy feel to the superimposed backgrounds, this visual journey leaves the viewer feeling like they just watched a three-decade-old episode of Days of Our Lives. Besides looking super cool, the song's power pop-rock vibes are super intoxicating.
"Kiss Me All Night"— Junior Boys
"Kiss Me All Night," the title track from the electropop duo's new EP, delivers four minutes of carefree fun set to heavy pop beats.
"Math"— QUIÑ
Like its name promises, "Math" is, at its heart, a technical tune. Don't let the ethereal vocals and otherworldly synths fool you into thinking it's shallow. This track is one that requires headphones and closed eyes to get the full effect.
"Poor Heart"— Yuna
Beginning with a monologue, the video for "Poor Heart" is every bit as dramatic as the name implies, in an utterly unexpected way. The Malaysian R&B singer/songwriter didn't make your standard heartbreak music video. What she did deliver is much better: a modern dance-filled story of two young adults, as innovative and interesting as the song itself.
"Did You Wrong"— Sweater Beats feat. MAX
Sultry beats, sensuous vocals, and a fast-moving melody take flight on Sweater Beats' new track, reminding us that though sweater weather has arrived, music can still warm us from the inside out.
"Grace"— Alex Izenberg
Cure (or possibly exacerbate) your rainy day blues with this melancholy track by Alex Izenberg, off of his forthcoming Harlequin project due in mid-November. The darkness has taken over us, too.
"Thick Skin"— Bellows
Reminiscing on sunny summer city days, Bellows visualizes their track "Thick Skin" with a great adventure across New York. Go from a walk across the Brooklyn Bridge to a dance in the contaminated waters of the Washington Square Park fountain. Yum.
"My Baby's Gone Away"— Trudy and the Romance
This U.K. group may be newcomers to the rock scene, but they are already being hailed as the future of the genre. Boyish, angsty, and, at times, incoherent, they deliver a sound that is all about the passion behind the words rather than the words themselves.
"I Know"— Blood Orange
The elegant sound of Dev Hynes' "I Know," off latest album Freetown Sound, gets an equally graceful visual. Enlisting the talents of ballet dancer Maria Kochetkova, the music and images work together to deconstruct the assumptions surrounding strength, grace, and the feminine and the masculine in true Blood Orange style.
"Straight Outta Vagina"— Pussy Riot feat. Desi Mo & Leikeli47
In 2016, it should not have to be explained that involuntarily grabbing someone by their vagina is something no one should feel they have the right to do. But, in order to explicitly explain this fact to those members of society who still don't quite seem to get it, Pussy Riot has created this anthem emphasizing the power of the pussy, and those who own them.
"Good Together"— HONNE 
Off their debut album, Warm On A Cold Night, HONNE gives us "Good Together." It's a true HONNE gem, with lyrics driven by the kind of honesty that leaves you so vulnerable it hurts, all set to a sleepy melody.
Durt— Ray BLK
Why spend the money to get London town when Ray BLK's take on life in the city is so captivating?
"Every Day"— Goodbye Tomorrow
Let's get trippy, y'all. 
"Next Ex"— CAPPA
Your life needs a little more bubblegum and CAPPA is here to deliver that with a knowing wink.
"home (LEFTI Remix)"— morgxn
morgxn's richly soulful voice gets remixed into a track that's nothing short of euphoric. Press play and walk a little taller. That's what them vibes will do to ya.
"Hopeless"— KHALID
KHALID is kind of a big deal over here at NYLON and "Hopeless," with its '80s drums and TV static effects, is exactly why. Do we even need to mention how soothing the vocals are? They're soothing. There, we said it.
"Run The Night"— Gigi Rowe
If we could live in a music video, we would live in Gigi Rowe's. "Run The Night" is a certified banger and her style is everything we strive to be.