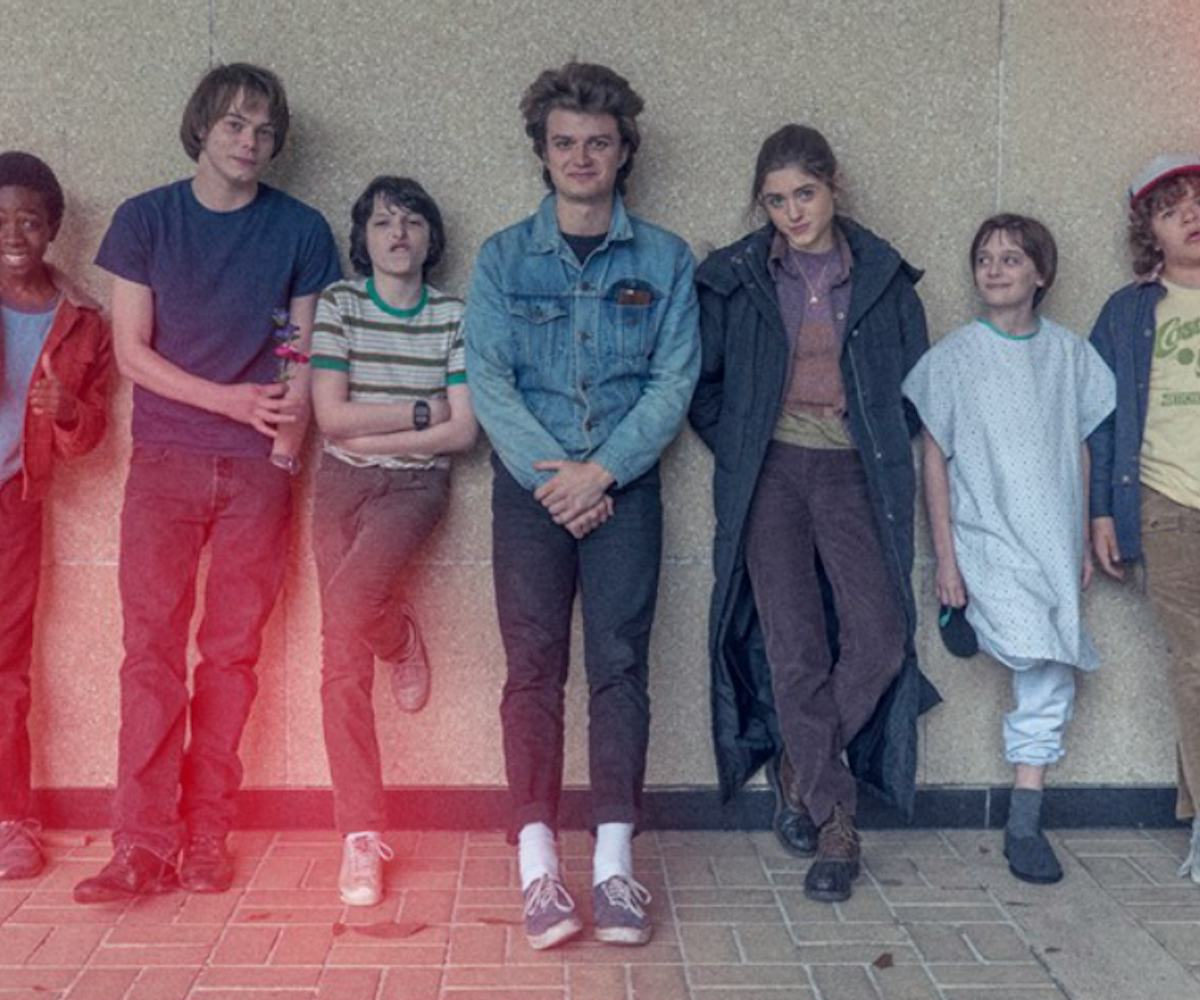 Photo via Facebook/@StrangerThingsTV
'Stranger Things' Season 3 Is In Production And We Seriously Can't Wait
There are new cast members in the upside down
Stranger Things fans, get ready—there may not be a release date for season 3 of the hit sci-fi drama yet, but it is officially in production. On Friday, the show's Twitter account shared a teaser video of the cast back in Hawkins, Indiana (well, actually Atlanta, where the show is filmed) doing a table read. There aren't any actual sneak peaks at what the next season will be like, but seeing the cast reunited is still pretty special.
It's clear that the cast and crew are happy to be back working on the show again, too—many of them have been sharing their excitement (and even some behind-the-scenes tidbits) on Twitter.
Executive producer Shawn Levy shared a sweet selfie with Millie Bobby Brown, who plays Eleven on the show (but you knew that already!) 
Brown, in turn, also shared the cutest selfie with her co-star David Harbour, who plays Jim Hopper. (I can't be the only one who doesn't know what to do with their emotions now, right?)
We also get a glimpse of the new additions to the cast in the video—actors Cary Elwes (known for his role as Westley in The Princess Bride) and Jake Busey are joining the show for season 3, according to Variety. Maya Thurman Hawke (Uma Thurman and Ethan Hawke's daughter) is also set to join the cast. 
No word on when the next season of Stranger Things will be available on Netflix, but it likely won't be until 2019—possibly late 2018 at the earliest, according to NME.