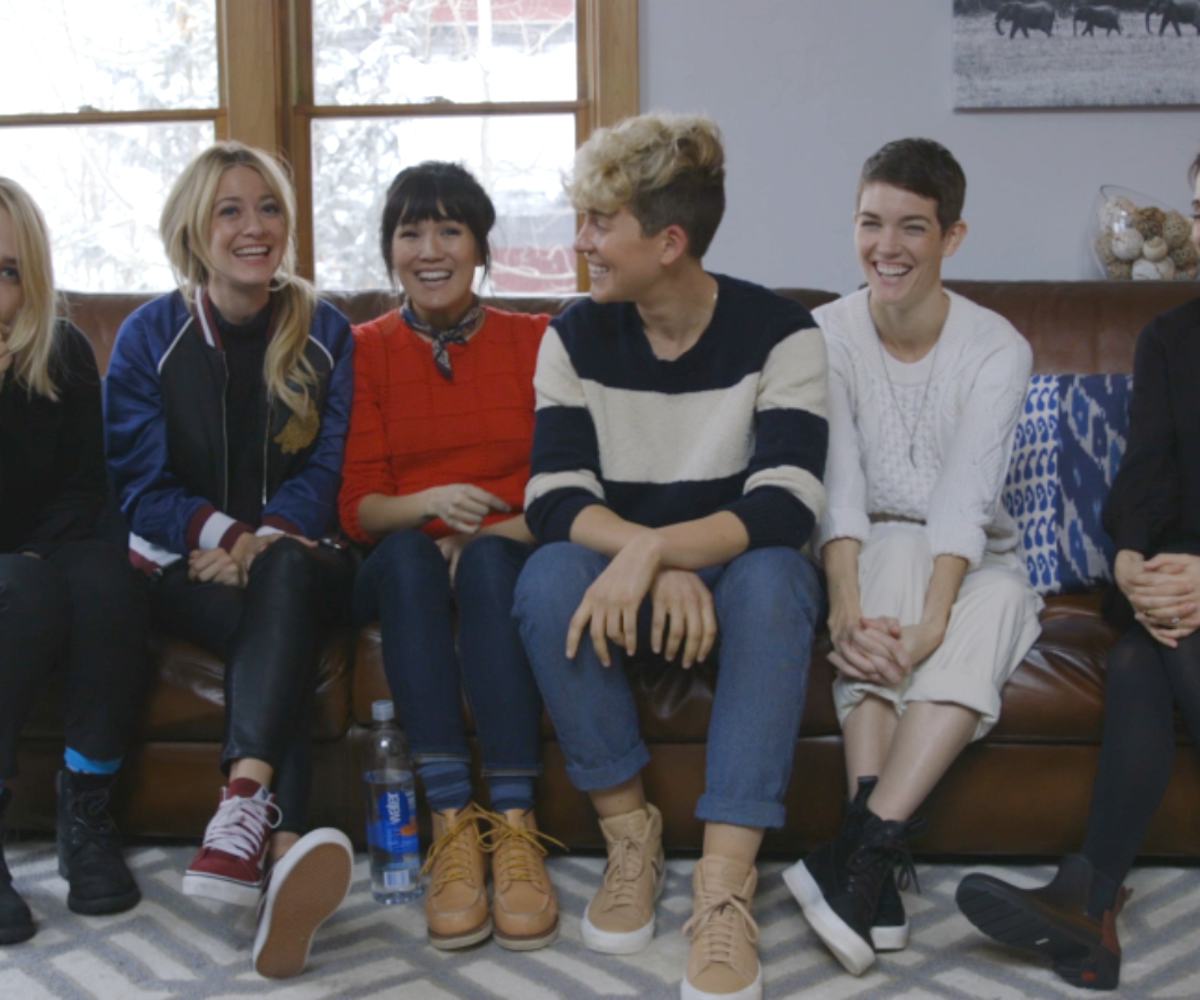 Watch The 'Strangers' Cast Talk Queer Representation On TV
"Changing the narrative of normal"
One of the most exciting premieres to hit Sundance this year comes in the form of STRANGERS, a web series created by writer-director Mia Lidofsky. In describing her modus operandi, Lidofsky says, "As a gay woman, [I] wanted to tell a story about the spectrum of sexuality and promote female friendships on screen." 
The show follows Isobel (Zoe Chao), a newly single Los Angeleno who, on the cusp of her thirties, discovers her bi-sexuality. As Isobel rents out her spare room to a rotating roster of riotous house guests (including Jemima Kirke and Shiri Appleby), she opens herself to enlightening experiences with eccentric personalities, leading to a life-shaking awakening. As Lidofsky states, this show works to "change the narrative of normal" by representing more stories outside of the heteronormative lifestyle. With its exploration of the nuances of queer identity, it certainly does. Check out more of our chat with the cast in the video above. 
STRANGERS will premiere on Refinery29 later this year.