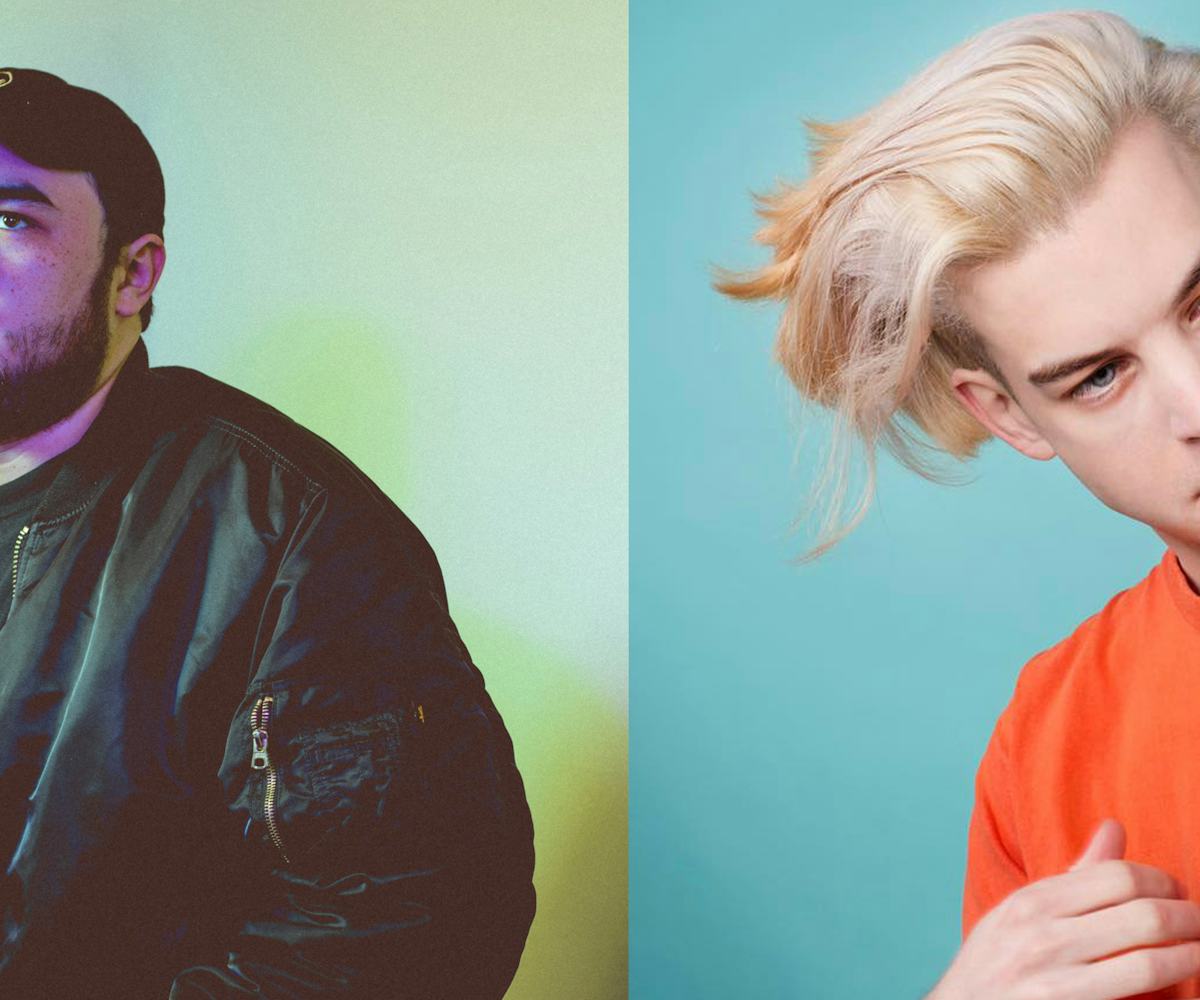 Photos courtesy of Jennie Abrams/Anna Partington
This SWIMS Single Will Make You Want To Move All Night Long
Stream their first single of 2017, "AM 2 DM"
Your new favorite summer jam has just arrived. SWIMS is here to provide you with a tropical new tune that will keep your hips swaying all night long. SWIMS is the side project of London-based artists AObeats and Sakima, who came together in 2015 after meeting at a university in London. Today, NYLON is premiering their first single of 2017, "AM 2 DM." The warm single follows their last hit, "Ride," and will undoubtedly be the perfect addition to your summer soundtrack.
"'AM 2 DM' is a fun chill song we made playing on familiar lyrical and sonic qualities from some of our favorite songs," says SWIMS. "We are starting to really explore more playful forms of production and arrangement, creating sound worlds to get lost in."
The duo cites Drake and Taylor Swift as influences for the music and works to integrate various genres, including R&B and indie soul, and other elements into its tracks. After taking time off to focus on other projects, AObeats and Sakima reunite to bring us the youthful tune perfect for the summer heat. 
SWIMS tells us, "Our original plan was to release an EP, but in this streaming era of music, where artists like Kanye West and Drake can tinker with their releases after the fact or put out 'playlist projects,' we wanted to allow our songs to live on their own, but still feel cohesive and follow a connected aesthetic."
Stream the track, below.