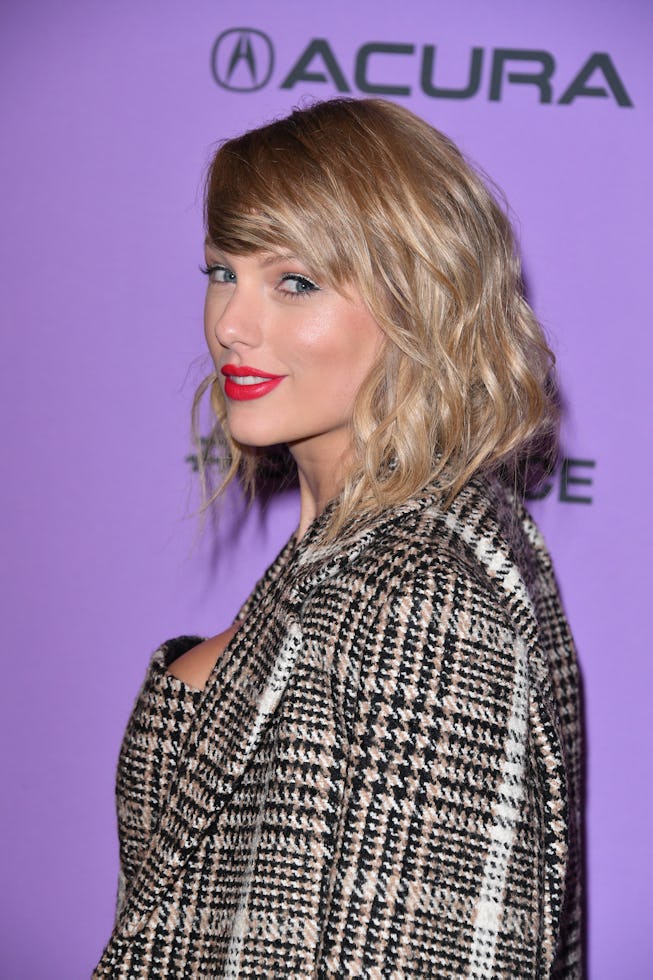 George Pimentel/Getty Images Entertainment/Getty Images
Taylor Swift Shares New Song From The Vault, "Mr. Perfectly Fine"
The track is playful and sweetly nostalgic.
We're just two days out from Taylor Swift's highly anticipated re-release of her third studio album Fearless, and she's come bearing another gift. The generous queen and pop star has unleashed another single from the album called "Mr. Perfectly Fine," a previously unreleased song from her metaphorical vault that didn't make it on the original project.
With its dreamy, streaky guitars and folky mid-tempo beat, "Mr. Perfectly Fine" is yet another addition to Swift's large trove of songs calling out her former lovers. This one, with the knowledge it was originally written some 12 years ago, lands more playful and sweetly nostalgic than bitter. When she sings on the hook, "Hello, Mr. perfectly fine / How's your heart after breaking mine?," one can imagine her delivering it with a wink now that she's (and we're) older and wiser.
Swift seemed to gesture to that same feeling in her own subtle announcement of the song, and posting to her Instagram stories Wednesday morning, she joked:
"Me in 2020: life is chill, writing songs based in fiction to avoid drama, feeling pretty grown up
My 2008 music from the vault, in a goblin voice: "REELEEEEEEASE MR PERFECTLY FIIIIIIINE"
"Mr. Perfectly Fine" is the third single Swift's shared from her Fearless re-release, following her updated version of "Love Story" and the Maren Morris-featuring "You All Over Me," which was also from the vault.
On Saturday, after having her fans guess and decode cryptic song titles, Swift finally unveiled the album's full track list which includes four additional songs from the vault, "We Were Happy," "That's When" featuring Keith Urban, "Don't You," and "Bye Bye Baby."
Writing in a statement, she thanked Urban for contributing to the album: "I was his opening act during the Fearless album era and his music has inspired me endlessly. I'm counting down the minutes til we can all jump into this brave world together, filled with equal parts nostalgia and brand newness."
Swift's new version Fearless is out Friday, April 9 at midnight, and you can pre-save it now here.