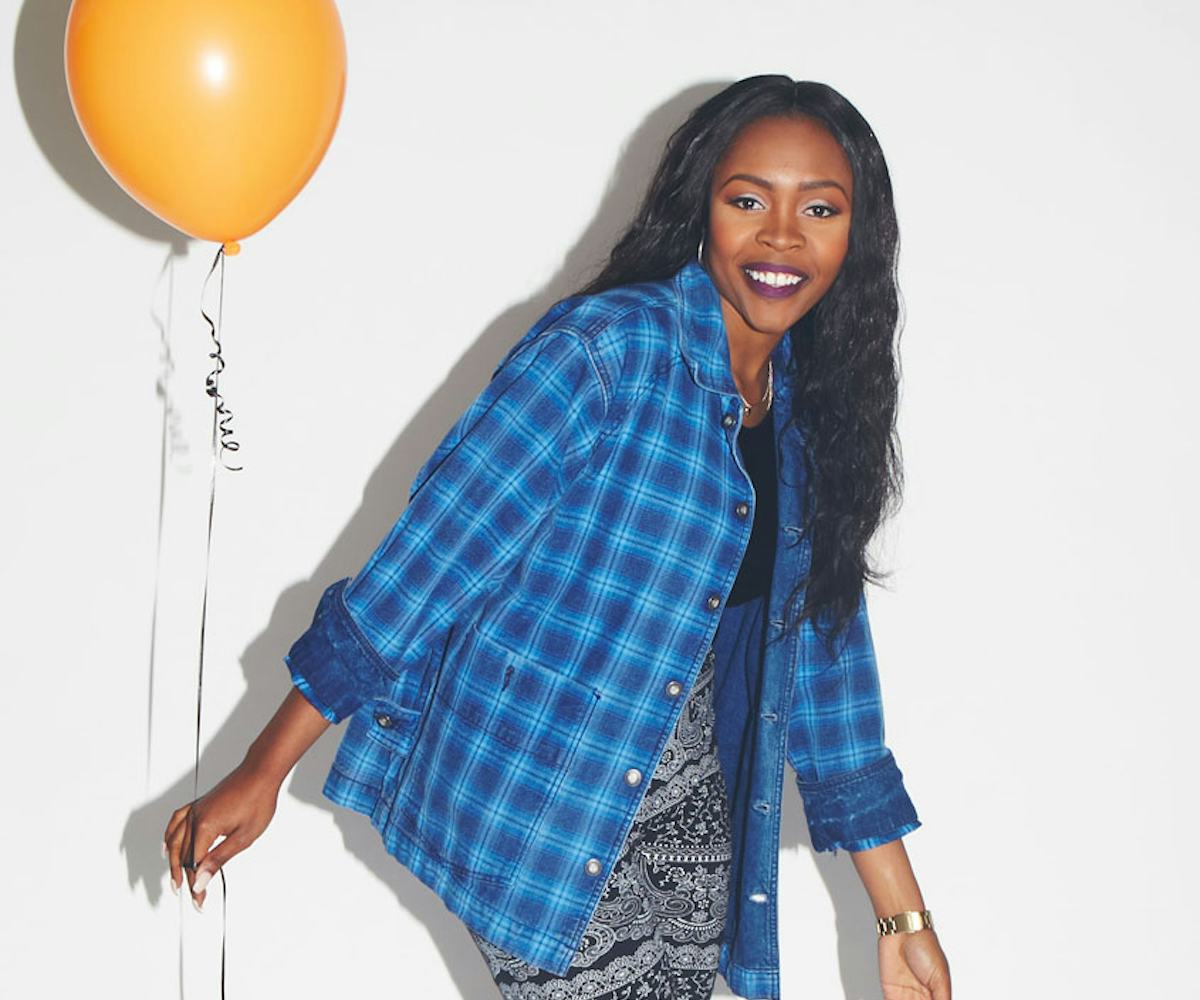 Photo by Colleen Durkin
the driving force behind tink's music
Somewhat disappointed in what her peers have to say on their tracks, Tink is flirting with a confessional sound that can reach the masses.
Cruising in her pristine white Audi A3 on a sunny Chicago afternoon, a diamond-encrusted teddy bear rattling from her keychain, Trinity Home, a.k.a. Tink, suddenly becomes stressed out. It's been happening to her quite often lately. "I'm always thinking about what comes next," says the 20-year-old, who is signed to Timbaland's Epic imprint, Mosley Music Group, and spends most of her time at Pressure Point studios on Chicago's South Side working on the full-length debut she hopes to release later this year. "I can't really explain it without sounding like an asshole," she adds, twirling a small blunt in her non-driving hand. "But I never feel like I'm accomplished. There's always much more to do."
Tink is a proud perfectionist, an acutely aware analyzer who views her burgeoning music career as the product of precise maneuvering. "Every artist should think like that," the equally plaintive singer and aggressive rapper says of her tactical mind-set. To date, Tink's moves have proven fruitful: Five self-released mixtapes into her young career—including the '90s-style R&B and take-no-prisoners hip-hop of last year's superbWinter's Diary 2—Tink stands as one of the most promising young talents in music. Her enviable recent past includes sharing vocal duties with Rick Ross and Jay Z ("Movin' Bass"), Jeremih ("Don't Tell Nobody"), and indie darlings Future Brown and Sleigh Bells. "It really is surreal," says Tink, wearing a track jacket over a black T-shirt with black leggings, pink-and-black Nike Shox, and violet lipstick. "Who the fuck can say they did a song with Jay Z?" she adds with a laugh. "My head might get too fucking big though if I start thinking too far ahead. You just gotta live that shit and let it come."
Tink always knew she'd use her personal life as the driving force behind her music. Breakups, tragedy, even those rare, healthy relationships—all topics close to the chest—are fair game in Tink's music. It's a response, she says, to modern music being increasingly sterile. "Music had so much more meaning to me back in the day when I was a kid," she says, referencing Missy Elliott and Aaliyah, two of her mentor Timbaland's most famous collaborators. "I really cared about what they were saying. It's hard to really get attached to an artist now. Their messages don't feel real."
Click through the gallery to read more.
Raised in the south Chicago suburb of Calumet City, Tink was bred on a diverse diet of SWV, '90s hip-hop, and church music. She began rapping along to Nicki Minaj verses at age 15, recorded her own music with the help of her multi-instrumentalist father, and started performing at local showcases. She laid down her early mixtapes, including her 2012 breakout, Winter's Diary, in her basement; even now, despite her growing profile, she still lives at home. 
While in high school, Tink latched on to the growing Chicago drill scene. She shied away from it once she noticed elements of "violence and gangs and shit." Her music has also evolved with her more mature mind-set, and she's been slowly releasing new music this year, including the more pop-leaning "Ratchet Commandments." 
"I'm kind of morphing both worlds together," she says of combining her confessional past with her new, more radio-friendly sound. "There's so much power in the shit I'm trying to say on my records." Tink gazes out the window as teenagers empty out of classrooms and onto the Chicago streets. She smiles. "The next step is just figuring out how to make that shit touch everybody."