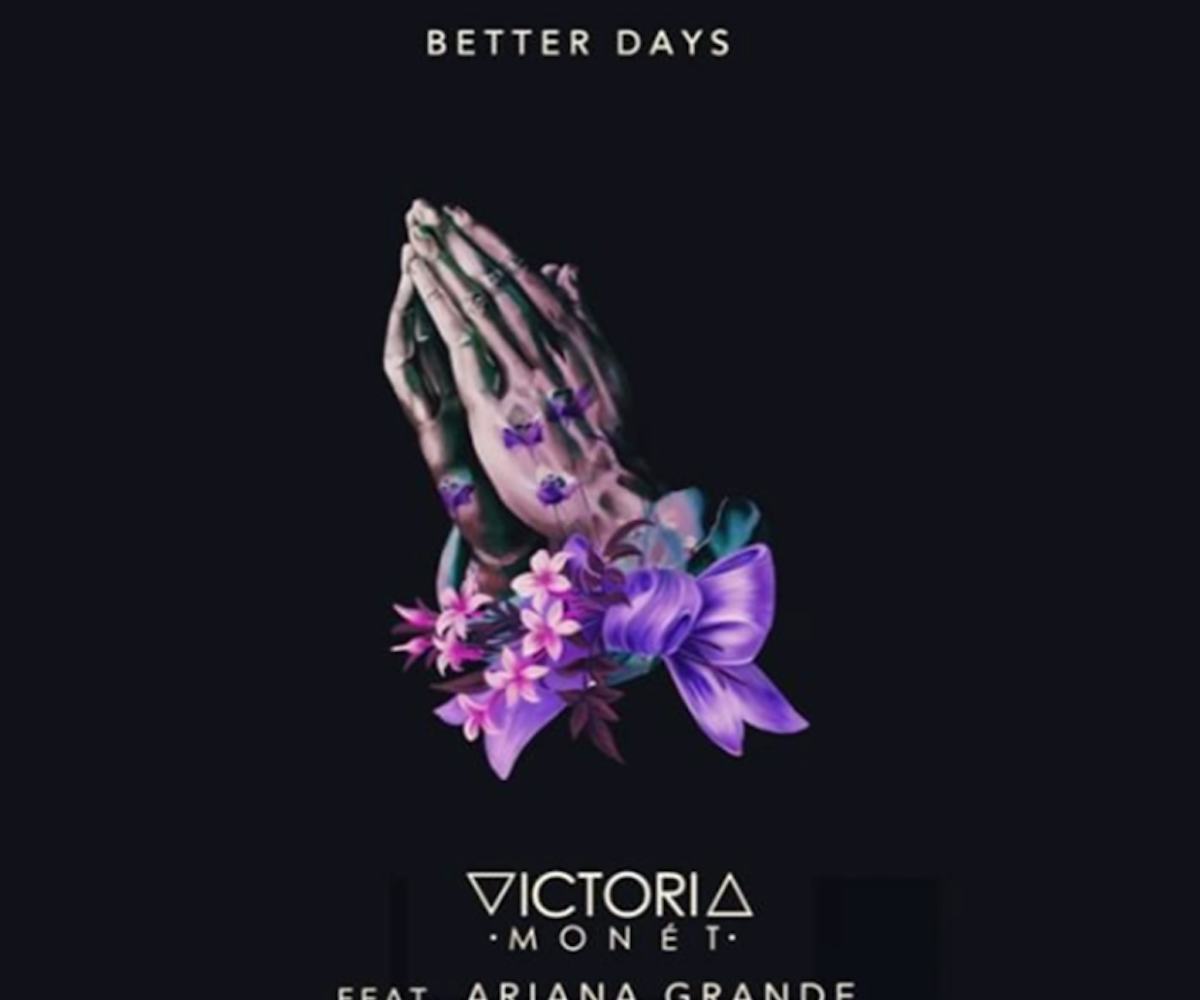 Ariana Grande And Victoria Monet Have Hope For The Future In "Better Days"
"We believe we can not fight hate with hate, only love"
Victoria Monet and Ariana Grande are using their voices for good, in light of recent violence in the country. After the murders of Alton Sterling and Philandro Castile, and the killing of five Texas police officers peacefully guarding a Black Lives Matter protest in Dallas—Lorne Ahrens, Michael Krol, Michael J. Smith, Brent Thompson, and Patrick Zamarripa—the two singers have created a track that looks toward a more unified, peaceful future.
"During this challenging time, we have to remember that the only way we will progress is if the overruling force is #Love," Grande wrote, announcing the release of "Better Days" on her Instagram. "We believe we can not fight hate with hate, only love. Just as we can not fight darkness with more darkness. Only Light. Too many precious lives were taken from us this week, this month, this year."
The song follows Monet and Grande's trademark R&B slow jam style, but it is, at its core, politically charged. "How we gonna stop the violence, stop the hurting, stop the hatred, stop the murders? / We're all human, that's for certain. Come together, we deserve it."
As the political climate in the United States remains undeniably tense and the issue of police brutality continues to be a serious, far too often heartbreaking problem, it's crucial that people, especially those in places of privilege, use their platforms to spread messages that can push for change. With "Better Days," Victoria Monet and Ariana Grande are making it clear that they won't stay silent, especially on issues where hate and fear result in unnecessary and tragic violence.
Listen to "Better Days" below.