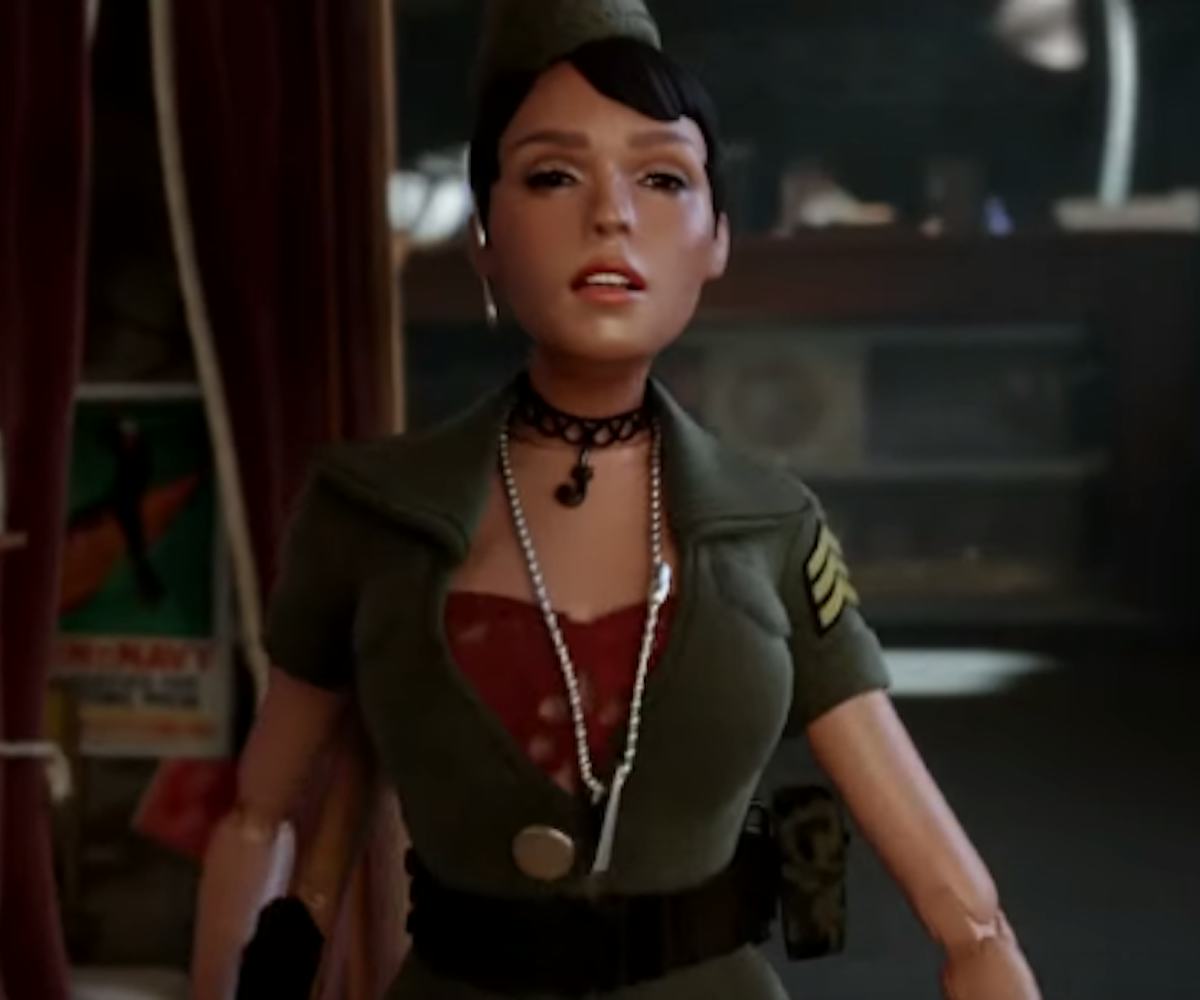 Janelle Monáe's New Movie Is 'Toy Story' Meets 'Inglourious Basterds'
In 'Welcome To Marwen,' Monáe fights Nazis as a doll
If you ever wondered what a Nazi-fighting movie would look like with... dolls (no judgment), look no further than the trailer for Welcome to Marwen.
The film tells the true story of Mark Hogancamp, an artist who got severe brain damage after being violently assaulted by five men outside a bar in 2000. In order to cope, he creates a miniature World War II-set town in his yard and dolls inspired by people he knows. Not only do Mark's new dolls battle the Nazis in his imagination, but they also give him the strength to face his real-life assailants in court.
The film stars Steve Carell as Mark. Janelle Monáe and Leslie Mann also star in the pic as new friends (and dolls) who encourage and help him fight his case in court.
The film was directed by Academy Award-winning director Robert Zemeckis of the Forrest Gump and the Back to the Future fame. 
Welcome to Marwen will be in theaters this November. Take a look at the trailer, below.