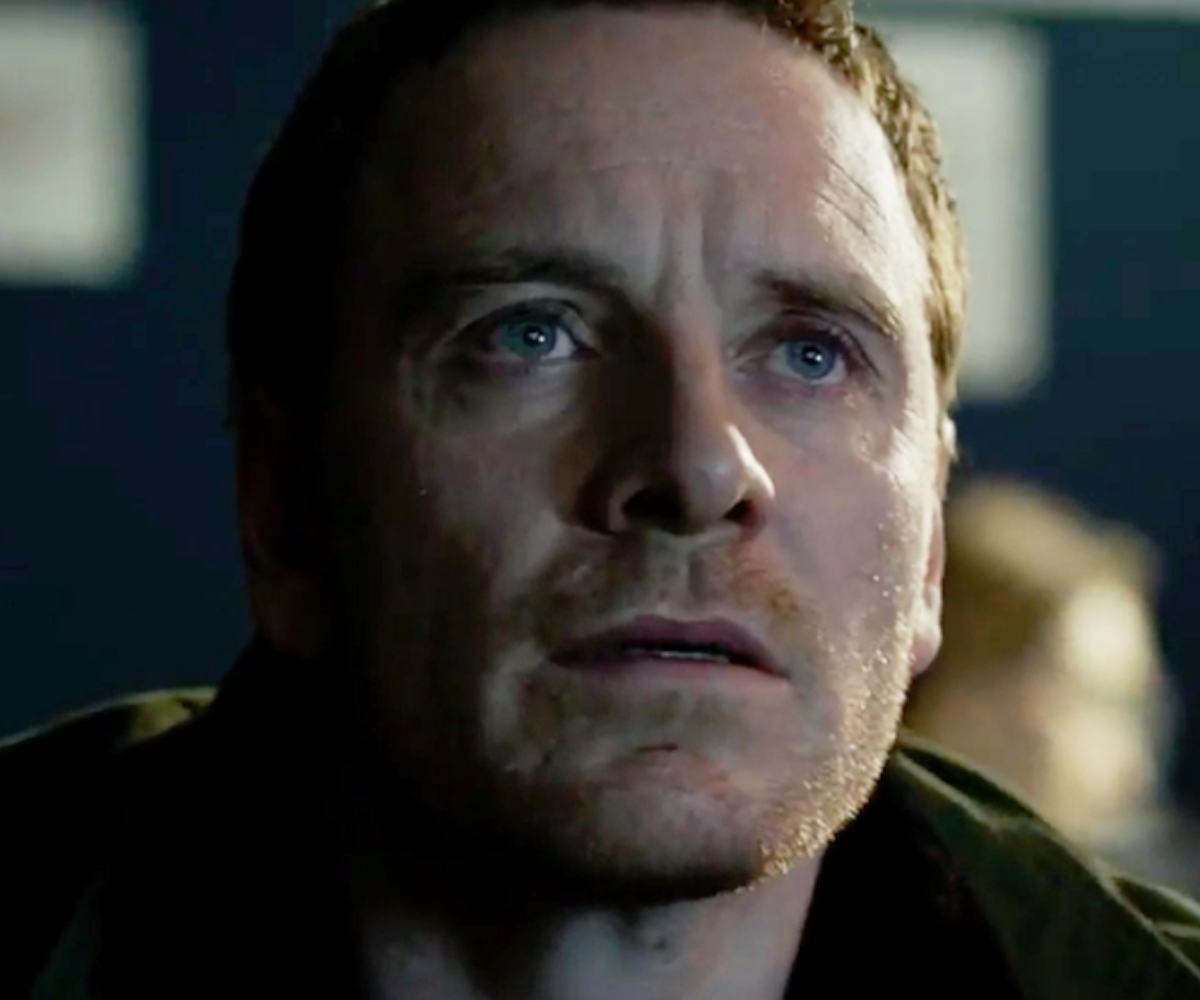 Photo courtesy of Universal
What The Hell Happened With 'The Snowman'?
The Michael Fassbender-starring thriller should have been great. It isn't.
A few months ago, I caught wind of a movie called The Snowman. It was a serial killer thriller starring Michael Fassbender and felt like a throwback to the kind of movies that Hollywood used to make so well, movies in the vein of Se7en and Silence of the Lambs. Mysterious killer taunts brooding detective with outlandish clues, driving the detective to the brink of madness until the final act, when the killer's identity is finally revealed in a shocking twist.
The Snowman was unabashedly selling itself as one of these movies. Even its poster reads: "Mister police, you could have saved her, I gave you all the clues." It had Fassbender, one of the best actors working today, as the lead. The director, Tomas Alfredson, made the dazzling Swedish horror movie, Let the Right One In, and after that, the tight spy thriller Tinker Tailor Soldier Spy. Martin Scorsese, who at one point was attached to direct, is an executive producer. It had every reason to be great. But to steal a pun from nearly every single critic who has seen it (full disclosure: I have not), The Snowman is apparently abominable. 
The outlook on the movie changed drastically as the release date neared. Universal waited until the last second to screen it for critics, an unorthodox move when you have a glossy crime thriller with a major movie star as your lead. That usually means they know their product is rotten, and all you have to do is look at some recent headlines to see that their assumptions were right. Rolling Stone says that The Snowman "is even WTF worse than you've heard." Vox claims it's "a magnificently, transcendently awful movie." And those are some of the nice ones. 
When movies go horribly wrong, it usually has something to do with the script. The Snowman's source material is a popular Norwegian crime novel by Jo Nesbø that, in a nutshell, tells the story of detective Harry Hole (the star of 11 of Nesbø's books), as he tracks the titular serial killer who got his cutesy name from a habit of building snowmen at his crime scenes as clues for the police. It sounds silly, sure, but so does a guy named Buffalo Bill. In the right hands, it could have worked. What's baffling is that Alfredson seemed like the perfect choice to direct a moody genre movie set in a frosty landscape. That's basically what Let the Right One In is, and it's a modern horror masterpiece. 
It's safe to assume that at one point, The Snowman had a good script. You don't attract the interest of Scorsese without one. But the word on The Snowman is that it's disjointed, messy, and makes no sense as if entire scenes were missing. During a remarkable press tour, Alfredson basically admitted as much. Speaking to the Norwegian Broadcasting Corporation, Alfredson revealed that he didn't have enough time to shoot the movie he wanted to make. "We didn't get the whole story with us and when we started cutting we discovered that a lot was missing," he said. "It's like when you're making a big jigsaw puzzle and a few pieces are missing so you don't see the whole picture." He also claims that the movie was rushed into production, robbing him of the time needed to properly prepare. There are rumors that Scorsese, sensing the disaster ahead, brought in his trusted, Oscar-winning editor Thelma Schoonmaker (who is credited as a co-editor alongside Claire Simpson, another Oscar winner), to try and salvage whatever footage she had. Apparently, it didn't work. 
The Snowman currently sits at an astonishing 10 percent on Rotten Tomatoes, a reality that must irk Scorsese in particular. In a recent op-ed published in The Hollywood Reporter, the director slammed Rotten Tomatoes as being "hostile to serious filmmakers." He writes: "As film criticism written by passionately engaged people with actual knowledge of film history has gradually faded from the scene, it seems like there are more and more voices out there engaged in pure judgmentalism, people who seem to take pleasure in seeing films and filmmakers rejected, dismissed and in some cases ripped to shreds." Scorsese isn't wrong. There's a certain joy that comes with making punny headlines at a bad movie's expense. It's fun to make fun of things that are bad. But you know what's even more fun? Watching a good movie about a serial killer with a snowman fetish.