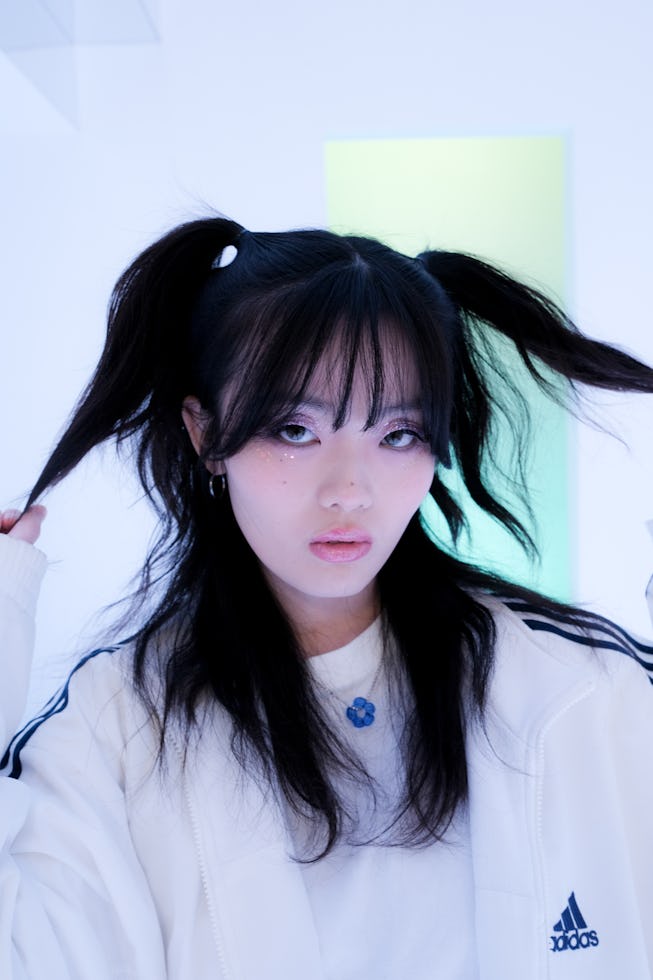 Francesca Sostar
K-Pop Singer WVVE Makes An Irresistible Debut With "Sweet Like Sugar"
Hear the first track from newcomer and backup singer to IU, WVVE.
The hallyu wave has opened the door for a bunch of new, emerging South Korean groups and solo acts, including the singer and artist WVVE, who exclusively debuts her bubbly new single "Sweet Like Sugar" on NYLON on Thursday.
WVVE (pronounced "wave") is singer Sohyeon, and though she's releasing her first-ever song, she's been embedded in the South Korean music scene for a while now. There's a possibility you may recognize her as a former contestant on the fourth season of the country's popular reality competition show, K-pop Star. She's also sung backup for the wildly popular K-pop soloist IU, who recently featured on the chart-topping single "People Pt.2" by BTS' Suga. This has all been in preparation for her own debut as an artist in her own right with her brand new single — and she's already making a lasting first impression.
There isn't much to dislike about "Sweet Like Sugar," a cloud-like, summery love song that feels like basking in the pink aura of a relationship's honeymoon phase. Produced by Jordan Lewis and Thomas Ross Johansen (who have worked with Bruno Mars, Drake, and more), the song stars WVVE's plush and candy-coated vocals as she effortlessly switches between Korean and English, reveling in the dreaminess of the arrangement: "Sweet like sugar/ Look like gold/ Sweet like flowers/ smell a rose," she croons. In the music video, she's seen spending a cozy day with a boyfriend in Malibu. It's very cute vibes all around.
"We really wanted to create the feeling of love with this record, from the bright cover art to the music video shot in Malibu," WVVE tells NYLON of the track via email. "Most fans know me from making slower, sad music, especially from my appearance on K-pop Star [Season] 4, and the intention for 'Sweet Like Sugar' was to show a brighter side using the inspiration of a beautiful California afternoon. This was my first time working with American producers Jordan Lewis and Thomas Ross Johansen, and although I was extremely nervous working with such widely known hitmakers, it could not have been a better experience. The weather during the music video shoot was considered 'terrible' for L.A., but having IU text me with good luck and support from Korea gave me so much motivation to keep pushing to perfect the record and the music video."
Get to know WVVE by following her on Instagram, and listen to "Sweet Like Sugar," below: