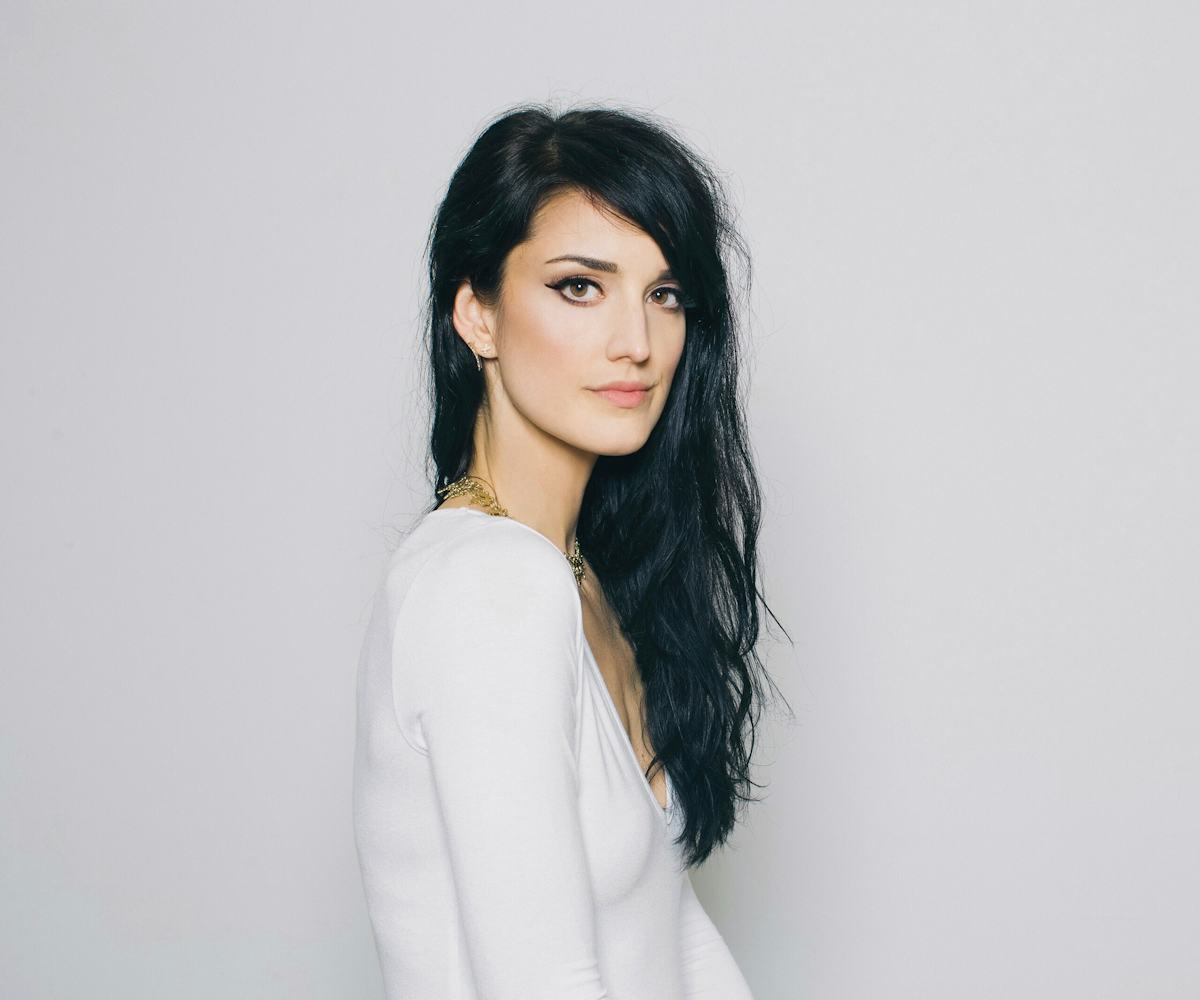 Catie Laffoon
Young Summer Reminds Us Of What Could Have Been
An interview with our favorite new indie-songstress
The summer is for the young, the energetic, and the happy—a fact Washington, D.C.-based musician Young Summer will never let us forget. Though her sound is rooted in the synth-pop genre, ultra-dreamy vocals, classic jazz, distinctive percussion, and one-of-a-kind beats set Young Summer apart from her fellow techno musicians, taking her sound a step further than usual for a genre that can often be trapped in its own normativity. With her newest EP, 
You Would Have Loved It
, Young Summer uses clever, introspective lyrics and a hazily luminous sound to create the purely "autobiographical" tale she seeks to tell—one that's honest, organic, and raw. In honor of her EP release, out today, we sat down with Summer to chat about her dedication to the art of music-making, her journey as a vagabond, and what comes next.
What is your earliest musical memory?
I had a Fisher-Price tape recorder and I was obsessed with Michael Jackson's album
Off the Wall, 
which I had on cassette tape inside of it. I vividly remember going to preschool and not wanting to put it in my cubby. I'm pretty sure I was hitting the play button as I cried, and they pried it out of my hands. It's my earliest recollection, now that I think about it, where I used music as a comfort blanket, and I absolutely still do. It's always been there to act as my armor. 
Can you illustrate your musical journey?
I taught myself how to play guitar by playing songs from heroes like Tom Petty, Ryan Adams, Bonnie Raitt, David Gray, and Death Cab. Once I figured out how to play, I began to write my own songs. I knew I had to share them live but had terrible stage fright. I forced myself to do open mic nights at local bars until I was able to feel more comfortable—a tactic I wasn't sure would work, but thankfully did. Then, I met an incredible artist from Nashville, named Trent Dabbs, who I began collaborating with. The rest is history. 
What influences your music-making process?
My life influences my music-making process as well as what I observe others going through. Deciding to see a situation from a different perspective really allows there to be so many angles that you can experience something and then interpret it in a song.
I pull inspiration from my life, the things I feel, and experience. I'm very inspired by the artists that left a mark on me early in life. I always return to them to find my way, like a north star or a musical compass. Those artists are Michael Jackson and Karen Carpenter. 
How would you describe your song process?
It changes with every session. Sometimes, they kind of sneak up on me while I'm driving, and they especially like to come right as I'm falling asleep, so I have to record them in voice memos on my phone. If I'm in a session with other people writing a song, usually the melody will inspire the lyric. I have a notebook full of ideas that I keep, but more often than not, once I hear a melody, brand-new ideas begin to come. 
What song or lyric is most meaningful to you?
If it's one of my songs, I would say "Paused Parade" is very special to me, because it seemed to flutter into the studio and write itself. If it's someone else's song, ones that I go back to as an example of beautiful songwriting is Margot and the Nuclear So & So's "Dressed Me Like a Clown." Richard Edward sings, "My love has dressed me like a clown," which has such tragic and beautiful meaning. To love someone so much that you allow them to reduce you to that of a jester, to look foolish for love. I love that band so much. 
What is the overall theme or message of your new EP?
The title is very important to me, and its importance has grown while working on it. I stay in one place like Nashville or L.A. for a month or more, and then leave for tours, so I'm always gone and always missing the people I love. I have this constant feeling of, "You would have loved it here" while I'm traveling, which I feel is a theme within each song on the record. These songs are postcards to everyone who listens to them. As I struggle to reconcile the end in a song like "Fallout," I want the listener to feel like they're standing with me on a cliff by the ocean, the sky full of stars. These songs are meant to be transportive and bring you into the fold of my life, no matter how raw and broken or effusive and happy the experience is. The title of the EP so perfectly summarizes what all the songs are, no matter the feeling.
What is something you want the world to know about you?
Music is art for me, and I take it all very seriously. I have a relentless need to share my experience for some reason. I've never quite understood the propulsion to share the deepest and darkest ideas through song, but I do know that I have a constant want to feel truly connected to others. I want to share, so other people know they're not alone in whatever they are going through. There's an Emily Dickinson poem that I so want on my tombstone that reads: "If I can stop one heart from breaking/ I shall not live in vain/ If I can ease one life the aching/ Or cool one pain/ Or help one fainting robin/ Unto his nest again/ I shall not live in vain." Music has been there for me all my life, and now I hope I can return the favor.
What is your goal as an artist overall?
My goal is to leave meaningful and beautiful art in my wake that helps people feel understood and realize they're not alone in what they're experiencing, whether it be happiness or sadness. I want to aid in catharsis. People can take me with them wherever they are.