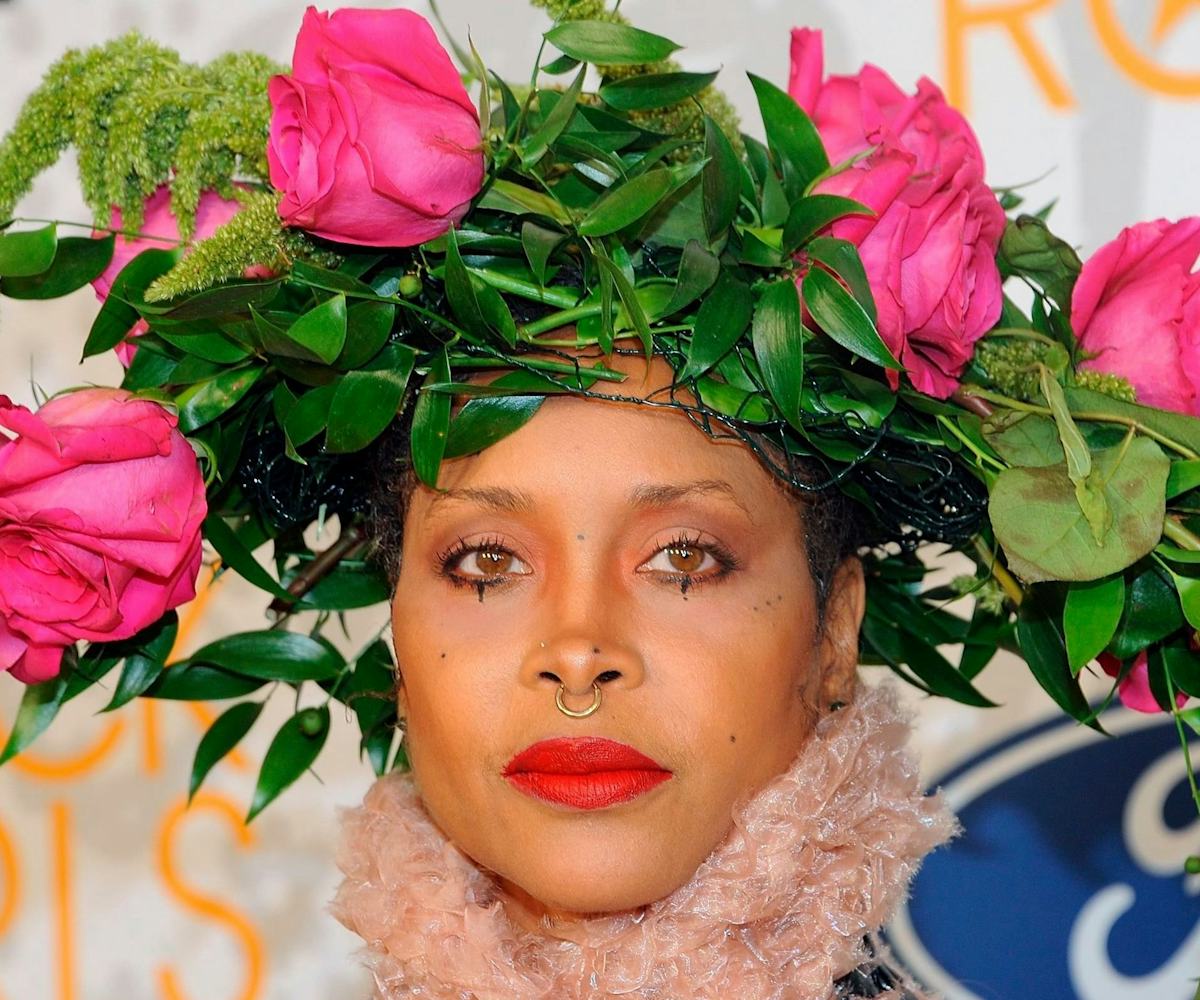 Image via MediaPunch/Shutterstock
Erykah Badu Took The Flower Crown To Another Dimension​
In addition to creating generation-impacting music, Erykah Badu is also known for debuting avant-garde beauty looks, like an "infinity stone" grill that set Twitter ablaze. It's no surprise, then, that her look for Black Girls Rock! awards show last night was over-the-top and out-there. The singer-songwriter rocked a nest of fresh, hot pink roses on her head, and it was a futuristic take on the flower crown trend. Badu paired the roses with fresh, minimal makeup, save for a red lip and artfully placed eyeliner.
To complete the look, she wore gem-encrusted finger-rings, in lieu of nail polish, and an array of wristwatches in various metallics. Of course, her outfit was noteworthy as well. Badu donned an exaggerated, fluffy soft-pink gown and black platform boots we'd happily drain our bank accounts for.
See the incredible look from all angles, ahead.