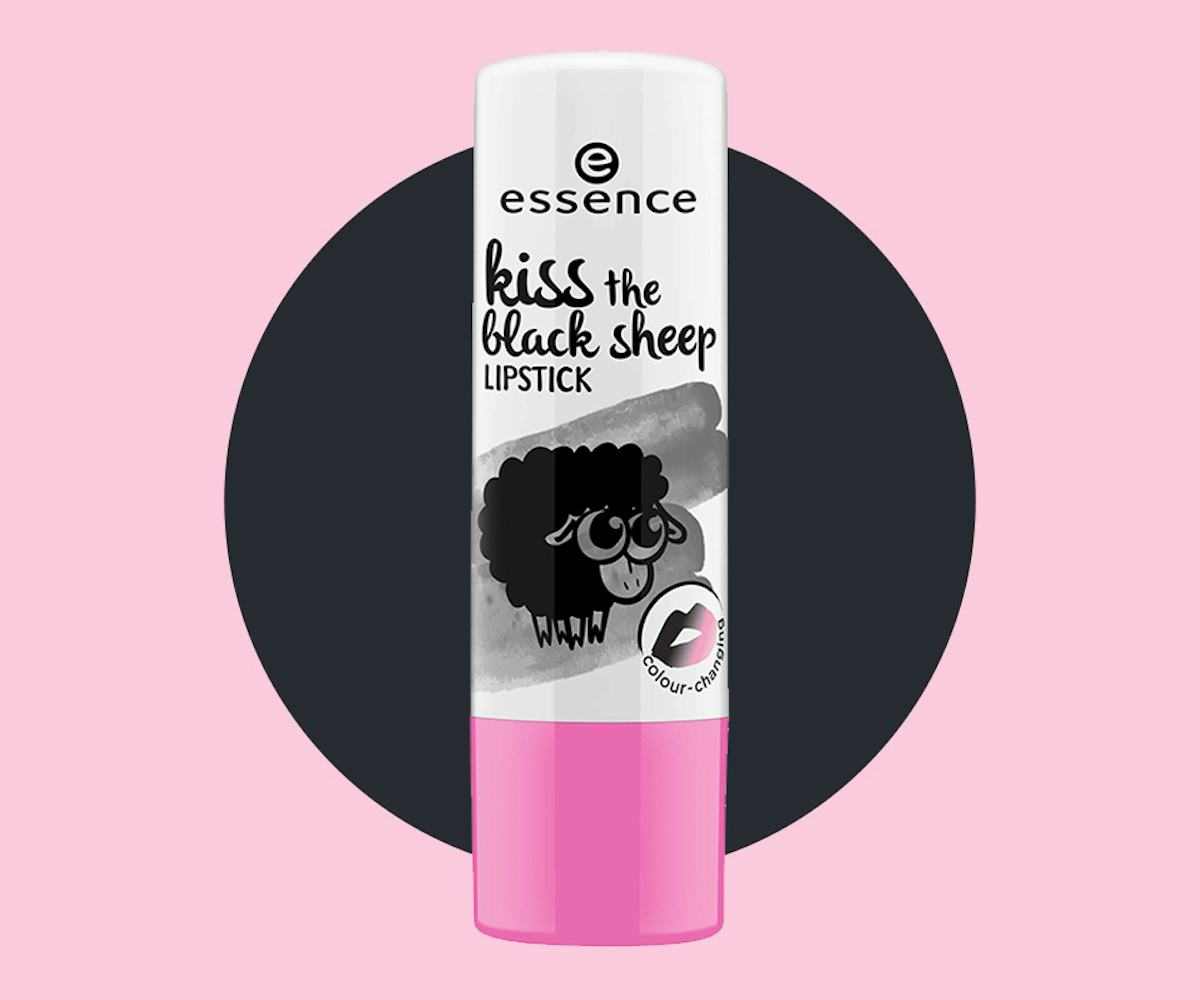 Image courtesy of brand
The Sales Of This $4 Lipstick Have Skyrocketed, Thanks To TikTok
The vegan formula claims to change color based on your individual pH level
TikTok is a truly magical place filled with videos on nearly every subject you can imagine. Whatever purpose you find from the platform remains entirely up to you, but one thing is certain — there's no denying the app's power, especially when it comes to finding the next big thing in beauty. After proclaiming its support for multi-color hair highlights and glitter makeup inspired by Barbie, TikTok users have fallen in love with Essence's Kiss The Black Sheep Lipstick.
Retailing for less than $4, Kiss The Black Sheep is one in a line of Kiss The... products from the affordable makeup brand. On TikTok, the lipstick's seemingly magical ability to transform colors has caused increased attention, with many users posting videos of their personalized color. Essence explains of the lipstick on its website that the vegan and paraben-free product adapts to an individual's pH skin level, transforming to an individual shade of pink when applied. As we all have different pH levels, no two pinks will be the same.
In an email to NYLON, Essence confirmed that within the last week it had noticed an increase in sales. Online sales of the lipstick are at ten times their normal rate, and it's currently the 14th most popular product for the brand. One video of the product in use has racked up more than a million views, while in another popular clip, a user by the username of @stephtrucco explained that she had felt self-conscious about the coloring of her lips, but because the product adapts to an individual's skin pH, she felt it helped her achieve her "perfect shade of pink."
The product is still available on Ulta.com, but some on TikTok have reported their local stores are sold out. In turn, some are using other variations of the line, and they too have reported loving the lipstick. In fact, some Ulta reviews even wrote that they were purchasing the product because of TikTok, which officially makes this one of the latest and greatest makeup trends to hit the platform.
Below, watch some TikTok videos that show the product in action.
NYLON uses affiliate links and may earn a commission if you purchase something through those links, but every product chosen is selected independently.