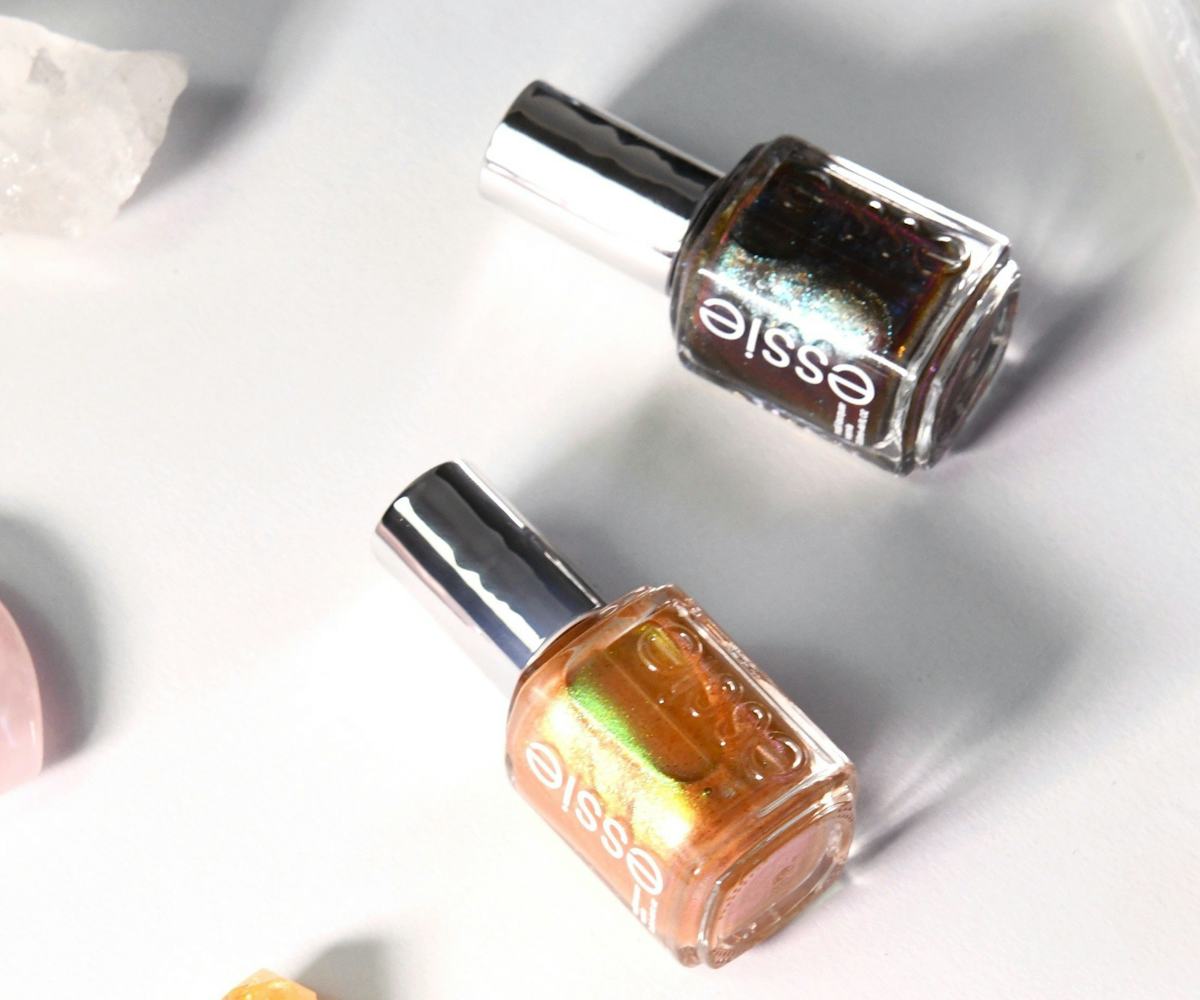 Image courtesy of brand
Mercury's Going Retrograde Again And There's An Essie Collection to Celebrate
It's going to be a long (but shimmery) three weeks
Mercury's going retrograde in a few weeks, and I for one am not thrilled. As a Virgo whose ruling planet is Mercury, it's really a toss-up between whether my eighth grade crush will slide into my DMs or I'll be trapped in a tunnel for hours on my way to work. I've learned to stop making plans or buying tech up to two weeks before the retrograde, because I know I'm setting myself up for disaster. When I say Mercury hits me hard, it knocks me down; when good things happen during a retrograde, I cherish it. One good thing that's come from this period the past few years is the Mercury in Retrograde collection from Essie, which offers up an opportunity for me to slow down, take some time to paint my nails a sparkly shade, and thank my lucky stars I'm not a Gemini.
Thankfully we're on our last retrograde of the year — from October 31 to November 20 — and Essie is releasing another collection to celebrate. This is the third Mercury in Retrograde collection from the brand, and the two celestial-inspired shades are a not-so-subtle reminder that when things go wrong (because they will!) it's not you, it's Mercury.
The first polish, "It's Not You," is a glowy peach-gold shade meant to convey tranquility, while "It's Mercury" is a moody forest green with purple color shifts. The shades were chosen to help celebrate and embrace the mystery of Mercury, Essie shared, and are different from past limited edition colors. The collection launches exclusively at Ulta on October 6th, with each polish retailing for $9 each.
Although the shades are complete opposites which you can wear on their own, they look great combined, too. Celebrity manicurist Steph Stone recommends pairing the colors by creating an ombré effect, starting with "It's Mercury" at the base and spongeing "It's Not You" on top. For a more minimalist approach, Stone suggests creating a faux stud look by applying small dots of color at the base of each nail using a dotting tool.
See the shades below.
Essie, It's Not You..., $9, available at Ulta.com.
Essie, ...It's Mercury, $9, available at Ulta.com.