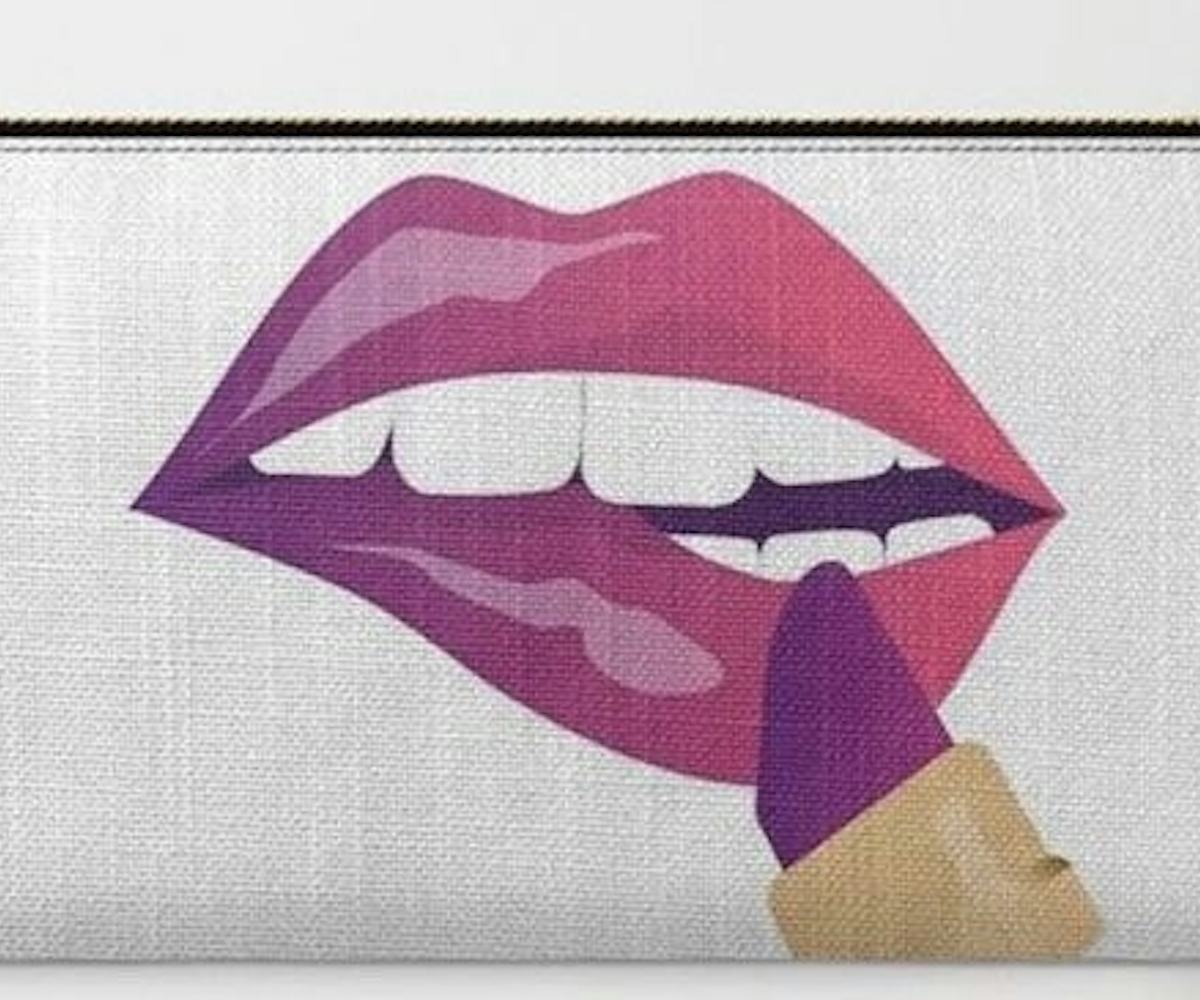 Image via @EsteeLaundry Instagram
Estée Laundry Responds To Backlash Following Merch Launch
The Instagram beauty account, that frequently calls beauty brands out, apologized and pulled the shirts
Earlier this week, Estée Laundry, an "anonymous beauty collective," launched merch—and in a (maybe) unexpected twist, some of its followers weren't here for it.
Beauty industry watchdog Estée Laundry has earned its stripes (read: a blue checkmark) by calling out beauty brands across the web, using its platform to shed light on everything from cultural appropriation to sneakily labeled packaging. The anonymous collective's willingness to say what many are thinking—industry insiders included—has garnered the account a devoted fan base of more than 77k "Laundrites" and credits in publications, including this one.
Like many accounts with a consumer-centric community, the collective decided to launch a merch collection (similar to @dietprada's "Say Sorry to Me" tees), and the response was, in a word, mixed. While some of their followers seemed enthusiastic to wear the shirts, featuring the ombre-lacquered lip emblem, on their bodies—the brand claims over 1,000 people responded "yes" to their Insta-poll—others were quick to point out the lack of model diversity and sizing, prompting a public apology, not dissimilar to the ones issued by the beauty brands it takes to task, from the account.
"Yesterday you called us out on the #EstéeLaundry shirt designs we uploaded on Society6 because of the lack of diversity in sizing and models, and you guys were totally right—we're sorry! " the account shared. "We don't accept advertising, freebies or sponsorships, and this seemed like a great way to create merch without spending money we don't have. We have decided to stop the production of these t-shirts until we find a platform that celebrates the diversity of our following."
The brand chose Society6 for its print-on-demand business model, which only prints the design when purchased. "We believe in a sustainable approach to merch, and we love that these platforms print the design on products only after someone has placed an order, helping ensure that unsold products won't end up in a landfill" @esteelaundry shared when we reached out for comment.
Although some praised the account's choice to pull the t-shirts and take responsibility, others felt the merch itself was hypocritical, considering their vocal stance on topics like sustainability and excess. " Um....Stickers? Are they made of plastic?" said Instagram user asiyeaydin, noting that the account is critical of brands who use "excessive packaging" or create "useless merch." Other users noted that the brand was deleting negative comments. "We don't delete any comments," @esteelaundry told NYLON, adding that they have "zero tolerance for trolls and did block two accounts who were commenting repeatedly and harassing and bullying our followers."
As of yesterday, the shirts have been scrubbed from the internet—the account is currently in search of a platform that supports a larger-size range—but an assortment of other merch, including a lip-covered fanny pack, small carry-all pouch, and mini-sticker, remains.
This incident guides us toward larger, more nebulous questions. Should accounts like Esteé Laundry be held to the same standards as the brands they criticize, and can we fault their followers for expecting that their first attempt at making a coin be body positive, racially diverse, and sustainable? How much "free" labor can we expect from a sponsor-less collective before they need/want to capitalize on their efforts? And lastly, should we be surprised that the followers who regularly like, share, and repost their content would decide to come for them too?