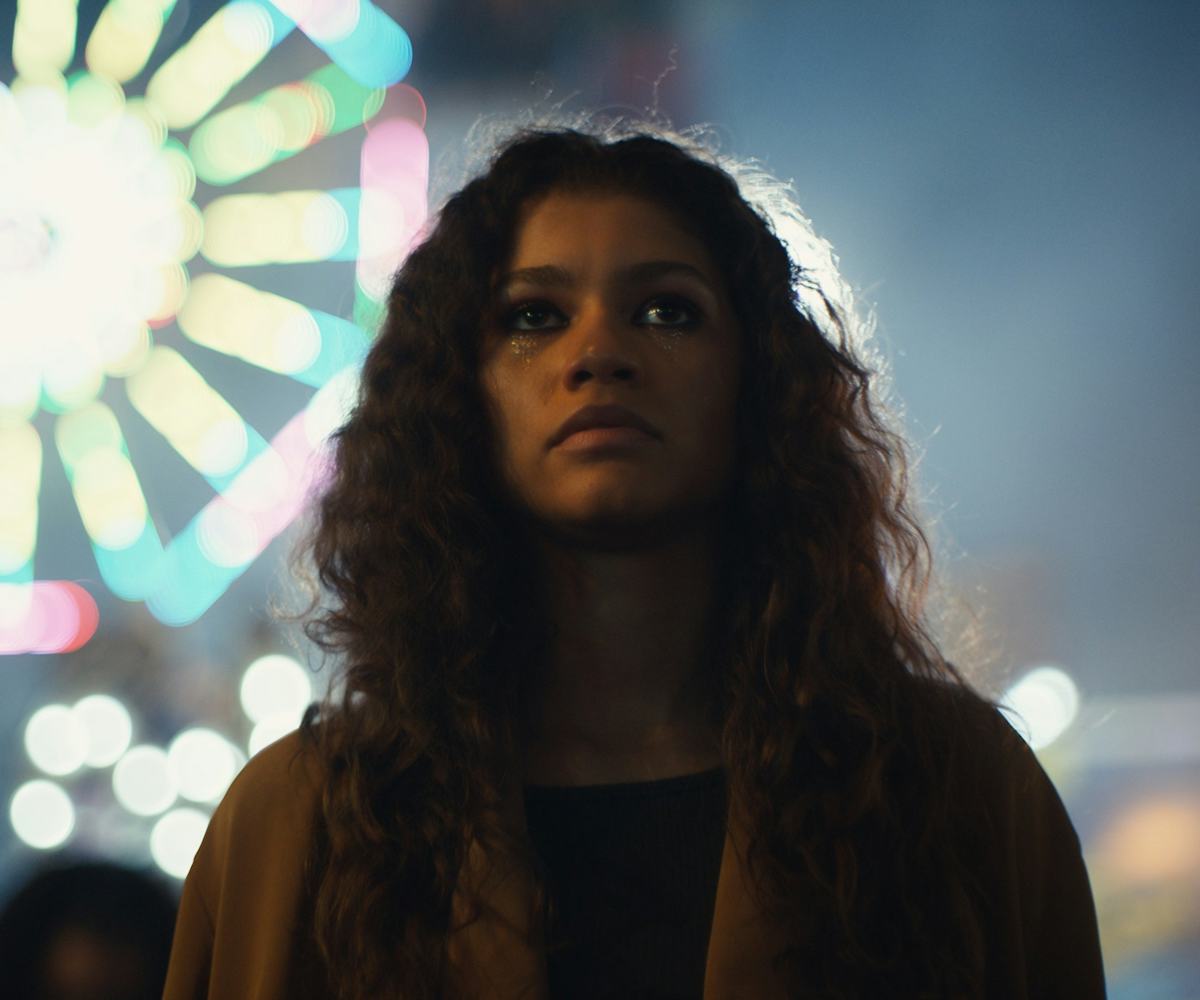 Photo courtesy of HBO
HBO Cut Out "Like, 80" Penises From A 'Euphoria' Scene
According to writer and creator
Apparently, not even HBO could handle all the graphic content that was originally supposed to be in its new Zendaya-fronted show, Euphoria. According to writer and creator Sam Levinson, a lot of penises were cut from a scene in the second episode of the show. RIP.
Levinson revealed in an interview with The Hollywood Reporter that the scene takes place in a locker room with a bunch of naked high school boys and is supposed to be "a gender-bent homage to the famous Carrie locker room scene." Apparently, the network had a problem with just how much nudity there originally was, and so the final scene was trimmed down. According to Levinson, the original shot had "like, 80 more" penises. Whether 80 is an exaggeration or not, there are now 30 penises shown in the scene, according to the article.
If you're upset by this, erm, cut, you'll be happy to know that there will be a bunch more nudity in the show. So much so that the Parents Television Council is taking issue with the series. The Council's president Tim Winter said the series "appears to be overtly, intentionally marketing extremely graphic adult content—sex, violence, profanity and drug use—to teens and preteens."
For context, Levinson wrote all eight episodes in the first season about his own experience with addiction, and just the first episode will include, as far as we know, a drug overdose, a sex scene between teens that includes choking, and an erect penis (it's prosthetic, don't worry).
Congrats to Levinson for finding HBO's limit when it comes to nudity.