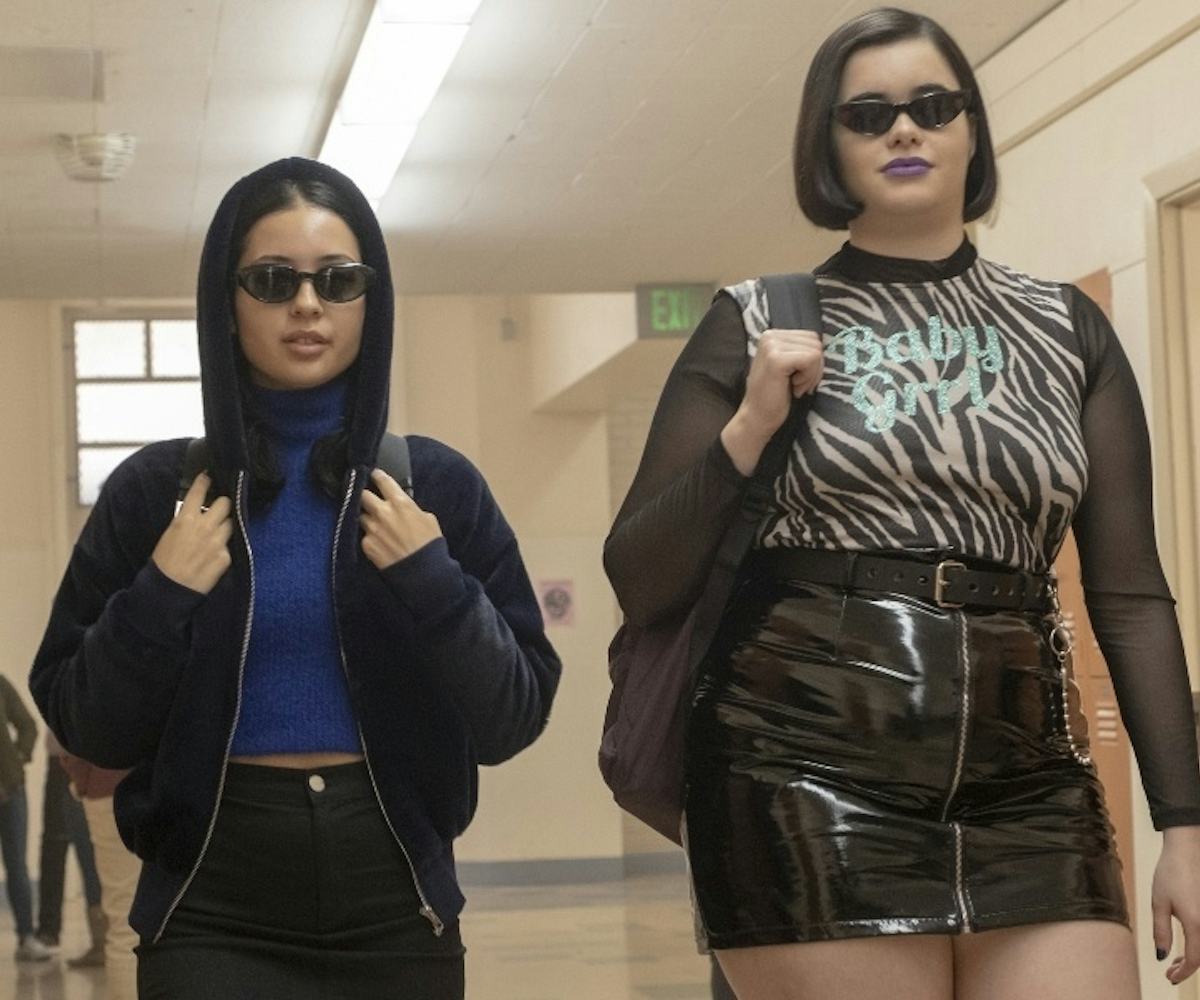 Photo courtesy of HBO.
The Moms Are The Real Heroes Of 'Euphoria'
Call your mother—and thank her
HBO's Euphoria left viewers with just enough loose ends to leave me really excited about another season. Like, seriously, I have to know what's up with Ashtray (Javon Walton). Is he Fezco's (Angus Cloud) little brother or nah? How old is he and how does he have the time to flip bitcoin, tattoo, and run a drug operation?
Unfortunately, the finale brought me no closer to these answers. But the eighth episode did bring me closer to something, rather someone, else: my mama. And that's because, for all its pretty depictions of high school drama, the unsung heroes of Euphoria are the show's small ensemble of moms. And, after watching the finale, all I wanted to do was call my mother and apologize for not seeing her humanity while I chased whatever version of euphoria I sought out while I was in high school. If the show has shown us anything this season, it's that teenagers can be extremely short-sighted and selfish, and that it's moms who often have to pick up the pieces.
Despite leaving Ashtray still shrouded in mystery, Euphoria's finale, and the build-up to it, gave us a fuller picture of Leslie (Nika King), the mother of main character, Rue (Zendaya), and Gia (Storm Reid), as Rue debated whether or not to run away to New York City with her lover. Instead of just focusing on Rue's decision, flashbacks to some of the most painful moments in the family's life gave a clear picture of Leslie's grief over her late husband, as well as her struggles with Rue's addiction. Leslie's attempts to pick up the pieces of her shattered family, rebuild a relationship with Rue, maintain one with Gia, and have something that resembles a life for herself are painful and beautiful to watch, and it's easy to root for her completely.
And then there's Lexi (Maude Apatow) and Cassie's (Sydney Sweeney) mom, Suze (Alanna Ubach), who has addiction issues of her own and was presented as an alcoholic. While she's supportive of Cassie's sexual expression and proud of her daughters, Suze is also in a lot of pain from the dissolution of her marriage and to be living vicariously through her daughters—and too many bottles of wine. But that doesn't mean Suze isn't there for her children in a real way: When Cassie finds herself unexpectedly pregnant, she doesn't hesitate to ask for her mother's help. Tenderly, Suze embraces her daughter and takes her to get an abortion, showing that she can be there for her daughters, even if addiction and depression have meant she struggles to be there for herself.
Maddy's (Alexa Demie) mom, Sonia (Elpidia Carrillo), is proactively involved in her daughter's life and demands that charges be brought against Maddy's abusive boyfriend Nate (Jacob Elordi) after it's revealed that he left choke marks on her neck. Unfortunately, Maddy helps Nate pull off a scheme to get the charges pinned on someone else, so this likely won't be the last time Sonia has to intervene on their relationship. But it's refreshing to see a mother who is willing to be the bad guy in order to protect her daughter.
The Euphoria moms—like many moms IRL—are all doing a truly thankless job. They are human beings, not just wardens for teenagers, and they have their own problems—ones rarely depicted onscreen as fully as they are here. Euphoria acknowledges that it takes a ton of physical, emotional, and financial labor to be a parent—and sometimes all they get in return is a door slammed in their face. So call your mom and say thank you. No need to say what for—she'll know.