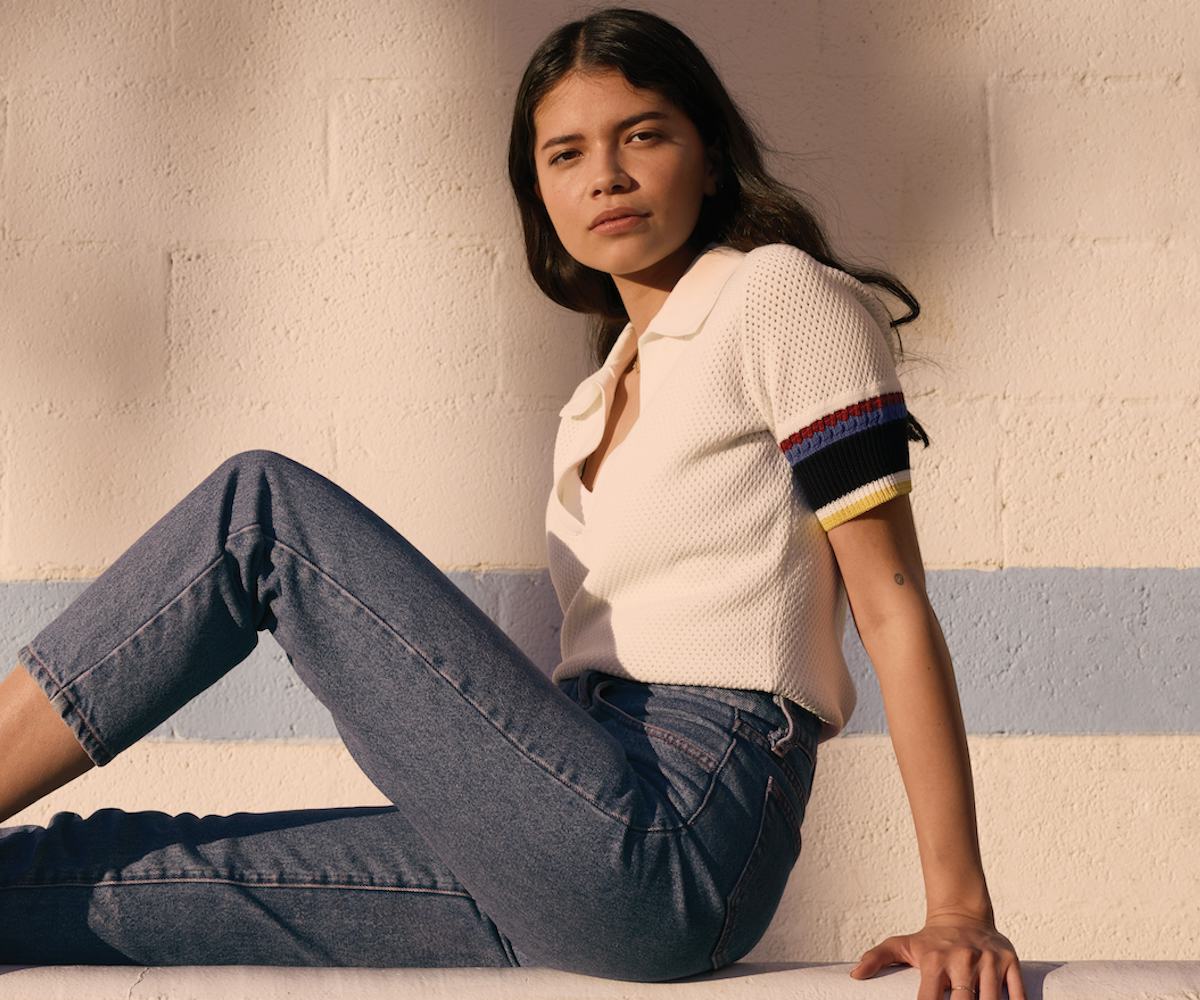 Photo courtesy of Everlane
Everlane Is Launching A Sustainable Dad Sneaker Of Our Dreams
Exactly what I needed in my life
Today, Everlane announced the launch of its new sneaker collection, Tread by Everlane. Not only will the shoes let you get into the dad sneaker trend, but they also won't leave a massive carbon footprint behind.
In a press release on the launch, Everlane explained why it was so important for the brand to create it. "Of everything we wear, sneakers have one of the heaviest footprint," it reads. "They require a ton of energy to produce, are made largely from virgin plastic, and never break down. So, when we buy and replace them often, billions end up in landfills around the world."
Everlane's solution? A sneaker made with less waste and almost no virgin plastic. The first shoe in the collection, which the brand notes will continue to expand and add styles to, is called the Trainer, and it's an everyday sneaker that will go with everything. If you've been hesitant to buy into the trend, now is definitely the time.
Using less plastic and more ethically sourced materials, the kicks are made to last more than just a season or two. Plus, this debut style is timeless, ensuring that they won't end up in landfills because they won't go out of style or break.
The trainers will launch on April 25 and be available online and in Everlane's New York and San Francisco stores. To add yourself to the waitlist, visit the brand's site. Get a glimpse of the color options, below.