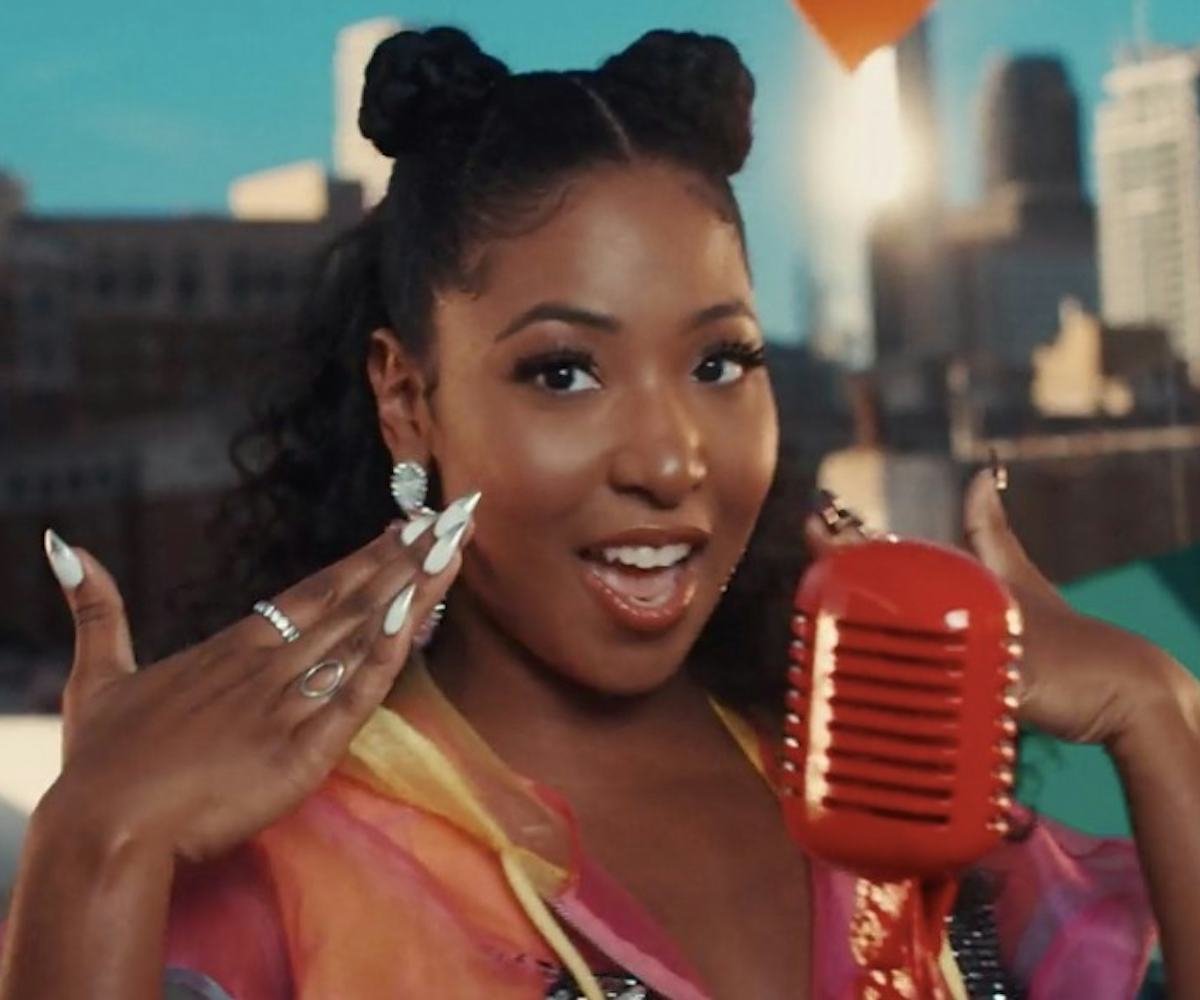 Courtesy of e.l.f. Cosmetics
e.l.f. Releases Music Video For Viral TikTok Song "Eyes. Lips. Face."
The song is part of the brand's TikTok campaign, which has already passed 4 billion views
e.l.f. Cosmetics' foray into music is proving to be a huge success. The makeup brand's viral song "Eyes. Lips. Face. (e.l.f.)" by Holla FyeSixWun and Grammy-winning producer iLL Wayno now has a music video to go with it, courtesy of a partnership with Republic Records.
The song was originally released back in October as part of a TikTok challenge, and it quickly became the biggest branded TikTok campaign in the social media platform's history, with celebrities like Ellen Degeneres, Jessica Alba, Terry Crews, and James Charles taking part, along with a slew of TikTok stars, including Brittany (aka "Kombucha Girl") and makeup guru Abby Roberts. The song has also hit #4 on Spotify's Global Viral chart and just last week the TikTok challenge passed four billion (with a b!) views on the app.
e.l.f.'s Chief Marketing Officerv Kory Marchisotto said that the song and music video encompasses the brand's ethos of thinking outside the box in the beauty industry. "From the beginning we set out on a mission to unleash the brand's innate renegade spirit," said Marchisotto in a press release. "A ground-breaking TikTok campaign, a viral chart topping song, and now the release of a music video in partnership with Republic Records is an illustration of our ability to break the rules of beauty."
See e.l.f.'s music video for "Eyes. Lips. Face.," below.