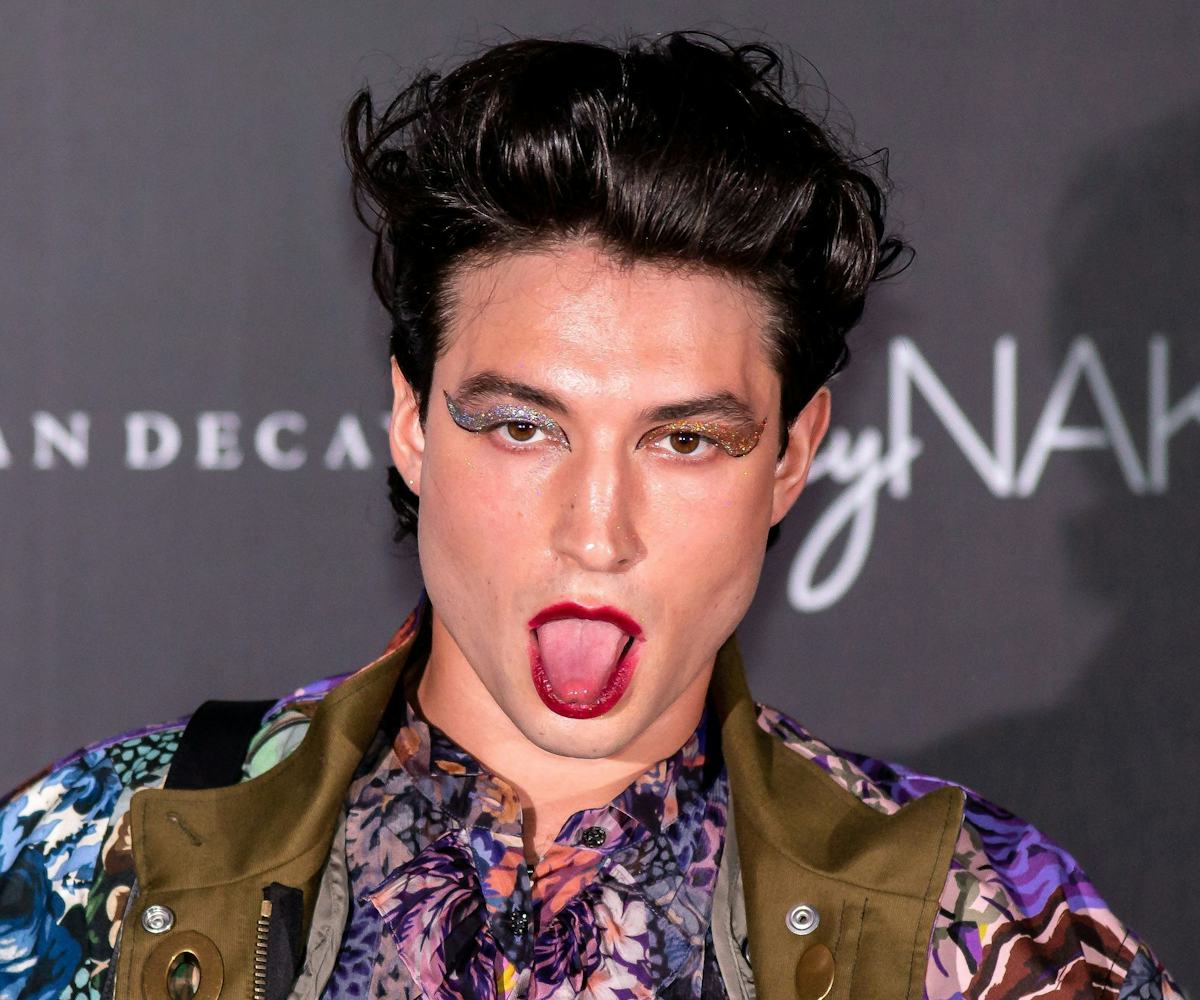 Steve Cho/Penta Press/Shutterstock
Ezra Miller Served 'Blades Of Glory' Vibes With This Makeup Look
When Ezra Miller turns a look, he doesn't hold back. Whether he's messing with our minds at the Met Gala or casually rocking a bold red lip, the actor isn't afraid to take a makeup look to the next level. That's just what he did last night at an event celebrating the launch of Urban Decay Pretty Different in Seoul, South Korea. Miller is a newly crowned ambassador for the beauty brand, and he donned glittery eyeshadow wings—one silver and one gold—plus a blood-red lip to celebrate. The look gives us vivid flashbacks to Chazz Michael Michaels and Jimmy MacElroy in Blades of Glory.
The makeup was complemented by a full Coach look, featuring a leg-baring ruffled floral tunic-dress, a matching jacket, bag, and lace-up patent leather knee-high boots. It's big Miller energy, and what we've come to expect from the Fantastic Beasts actor. He also offered up some photo-worthy poses on the carpet, (including a few tongue-out frames we didn't know we needed) and managed to make the "rock on" sign look particularly elegant. Then there's the signature smolder.
The whole thing was practically a crash course in slaying a step-and-repeat, and we're taking notes. See the look from every angle, ahead.