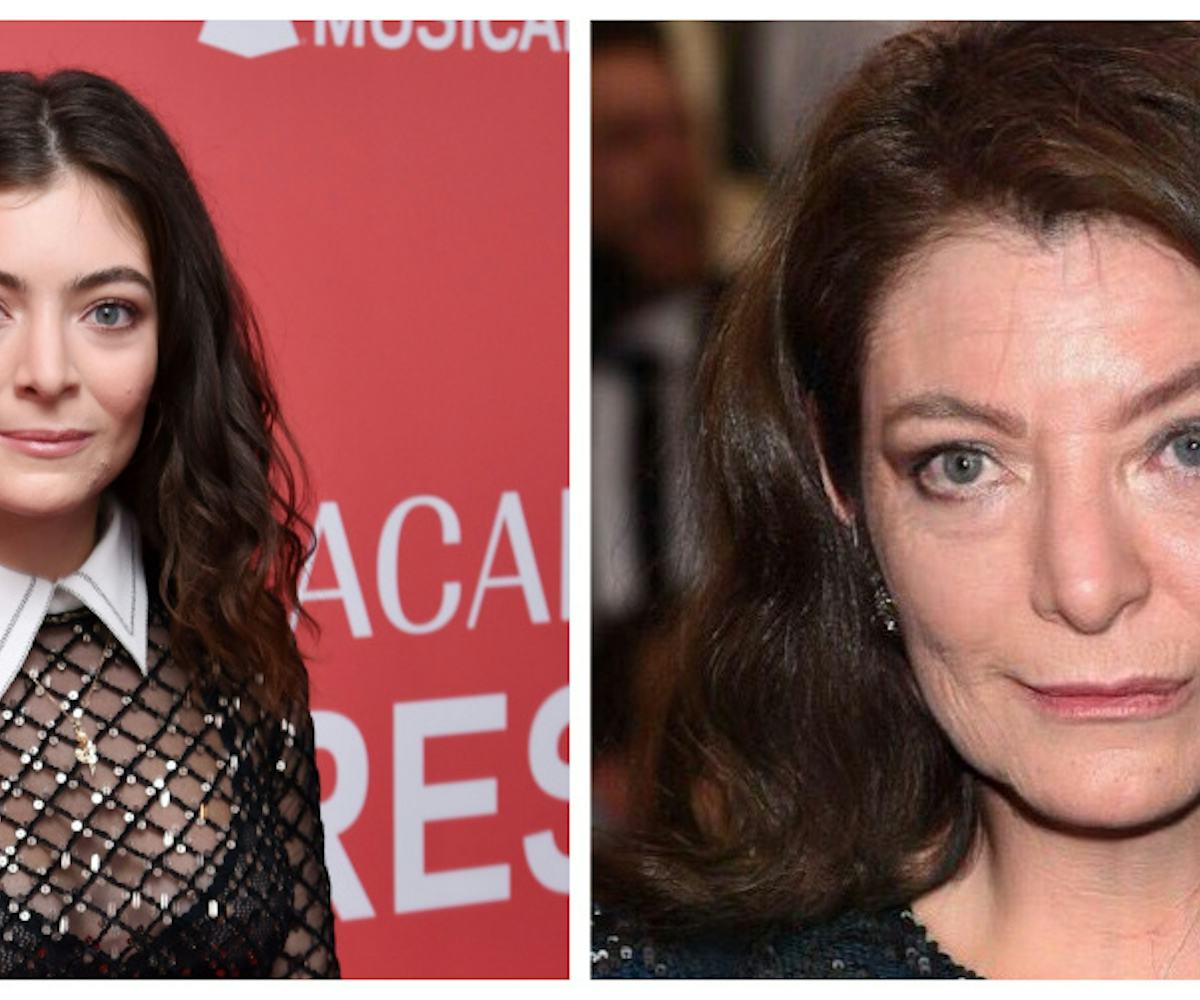 Photo via Stephen Lovekin/Shutterstock, @meneghin_biagio Twitter
FaceApp Owns Access To Your Name And Photos And Can Do What It Wants With Them
Was it worth it to see how you'd age?
If you've been on social media lately, you'll know that the latest craze is using an app called FaceApp to see what you'd look like as an old person. And, while the photos are pretty funny, they do come with the cost of your own privacy. FaceApp now has the access to names and photos of over 150 million people, according to Forbes, and it can pretty much do anything with this information.
In creating an account and uploading your photos, the only thing you own is your own "user content," aka your literal face. FaceApp has license to the photos of you and the name associated with them, and will forever, according to the user agreement.
"You grant FaceApp a perpetual, irrevocable, nonexclusive, royalty-free, worldwide, fully-paid, transferable sub-licensable license to use, reproduce, modify, adapt, publish, translate, create derivative works from, distribute, publicly perform and display your User Content and any name, username or likeness provided in connection with your User Content in all media formats and channels now known or later developed, without compensation to you," reads the terms of use, according to Forbes.
The app doesn't just have access to the photos you upload, though—it's all of the ones you have on your phone. Forbes quotes Peter Kostadinov, who points out, "To make FaceApp actually work, you have to give it permissions to access your photos—ALL of them. But it also gains access to Siri and Search .... Oh, and it has access to refreshing in the background —so even when you are not using it, it is using you." That's ominous.
What will happen with all of this data? Well, we don't actually know. FaceApp is owned by Russian company Wireless Labs, and so, according to Kostadinov, your photo may end up somewhere in the world plastered on a billboard. It could also end up being used to train a facial recognition algorithm, which is more concerning.
If you haven't downloaded FaceApp yet, you may want to weigh the risks before doing so. It might not be worth it.