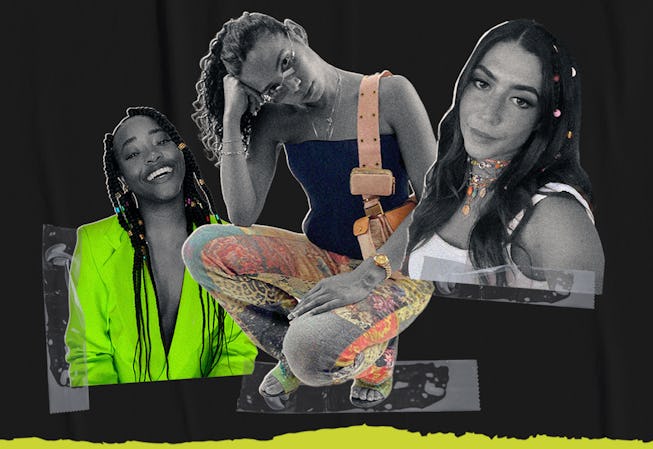 3 Fashion Insiders Share Their Essential Tips For A More Sustainable Wardrobe
Hint: It's not just about how your shoes look, it's about what they're made of.
Shopping sustainably is no longer a trend. Over the past few years, resale sites and apps have launched at record rates, while brands — both luxury and mass — have made commitments to more environmentally friendly practices on all fronts, from sourcing to production. What we wear today doesn't just come down to how it looks: it's also about what it's made of.
That's where the TENCEL™ brand comes in. Known for its natural comfort, TENCEL™ is providing international fashion & footwear labels like UGG, Camper, and New Balance with versatile fibers that won't harm the environment. TENCEL™ branded fibers are made from sustainably sourced natural materials, produced with environmentally responsible processes, and are biodegradable upon disposal. The resulting products — whether it's a T-shirt or a pair of sneakers — offer comfort, strength, moisture absorption, and breathability.
To keep us inspired and motivated to make more conscious decisions this year, we asked three style-minded women to share their sustainable shopping goals. From buying vintage and shopping secondhand to purchasing pieces made from eco-friendly materials like TENCEL™ fibers, sustainability might look a little different for everyone, but doing good doesn't just feel good — it looks good, too.
Explore their sustainability tips and shop a few of our favorite footwear and clothing pieces made from TENCEL™ fibers, ahead.
Focus On Hero Pieces
"When I shop, I really try to take the time to be thoughtful about what might suit me and my lifestyle at the moment," says Serena Morris, who runs the Instagram account @bestoftrr. "To me, fit and quality of fabric are everything." When it comes to shopping new, Morris has found it's more gratifying to buy one hero piece, like a pair of boots she'll wear all season long, instead of ten fast-fashion tops she might only wear once. But she's also focused on shopping her own closet more: "Sometimes we downplay the things we have and obsess over what we don't. You have great things! Trust me! Just take a second to play around and think about which one or two pieces might be missing. That's sustainability at its core — appreciating what we have."
Prioritize Quality Over Quantity
"I'm always looking to buy less and reuse more," says TikTok star Victoria Paris. "That looks like trading clothes with friends, modifying garments I already own, or dyeing pieces a different color so no one knows I'm wearing the same shorts twice!" For clothing, particularly footwear, Paris focuses on quality over quantity. "I'm a big sneaker girl and I usually wear down my shoes as much as possible before feeling like I can buy a new pair." That means zeroing in on well-crafted options made from long-lasting (and organic, plant-based, or carbon-neutral) materials. "I want pieces I can wear ten different ways and for ten years."
Check Secondhand First
"When shopping, I always think about how many ways a piece can be styled," says Avry Joiner, owner of The NXCVintage Shop. "If I can't come up with at least three outfits in my head, I will not buy it." Since "almost every trend is something from the past," Joiner suggests investing in items that bridge the gap between seasons. She typically checks secondhand sites before buying something new. "I care about the world my kids get to grow up in, and shopping more sustainably can have a big impact."