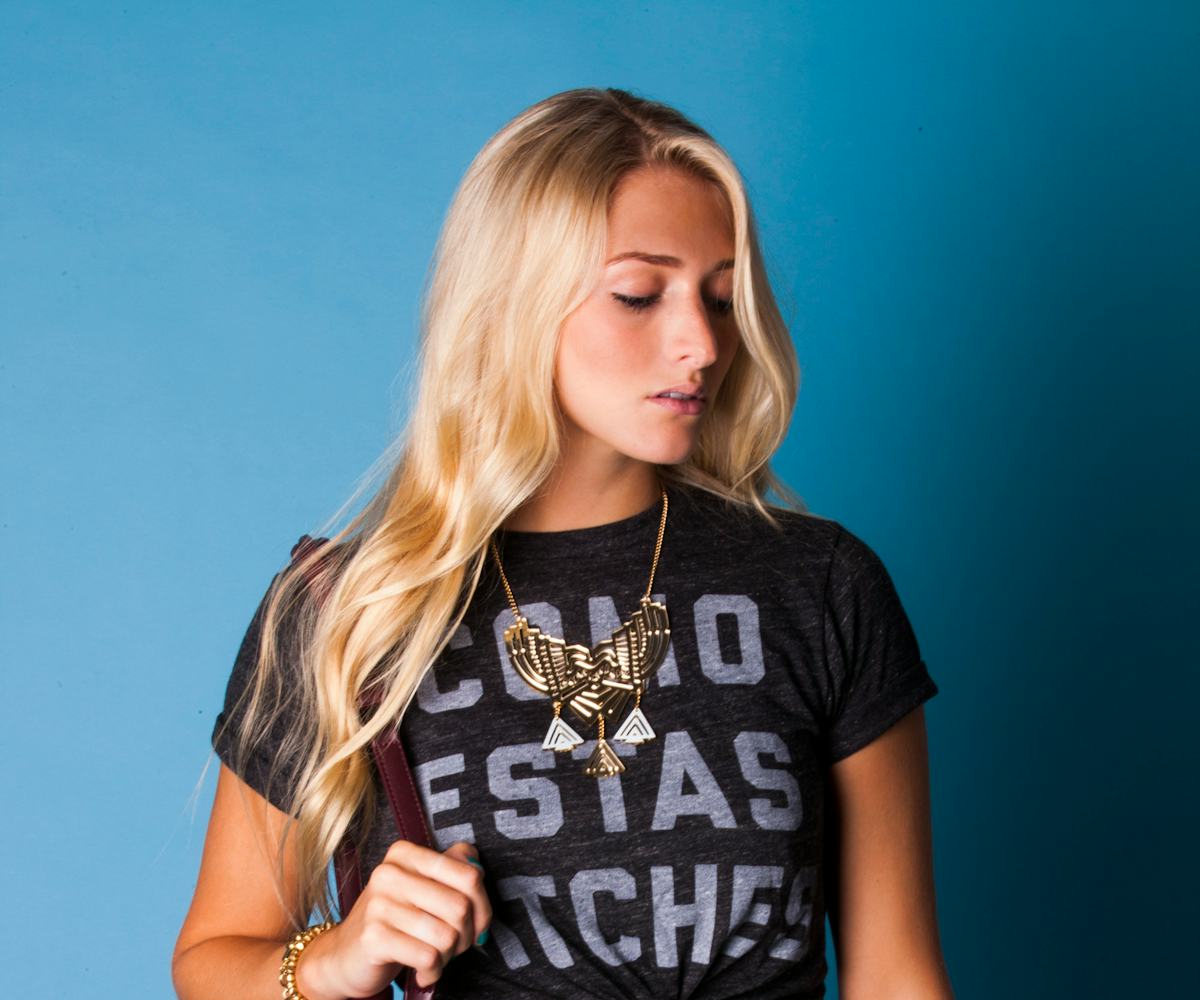 Madeleine Ivey
how to wear it: graphic tees
3 new ways to rock your favorites.
If your closet looks anything like ours, you've amassed a small army collection of graphic tees (thanks, never-ending designer name puns!). We often find ourselves settling into the same ol' jeans-and-leather-jacket routine, and our once-loved tees just don't ellicit the same butterflies as before.  Never fear, closet therapy is here! Click through for 3 easy ways to give new life to this wardrobe staple.
Layered under a denim vest
Show off cool sleeves by trading your worn in jean jacket for an edgy acid wash denim vest.
Vest, Pistola, $44. Tee, Luncchb0xx, $37. Shorts, Brand + Label, $58. All available on NYLONshop
With Slouchy Overalls
Pair a bright graphic tee with overalls and bold sunnies for a look that's anything but normcore.
Shades, $39.99, Gasoline Glamour. Tee, Luncchb0xx, $33. Overalls, $74, Faubourg du Temple. All available on NYLONshop.
Tied over a breezy mini
Transition your skimpy slip dresses for fall by layering a tee over and cinching at the waist with a knot.
Tee, $28, Buy Me Brunch. Necklace, $56, Finchittida Finch. Dress, $54, Jac Vanek. All available on NYLONshop