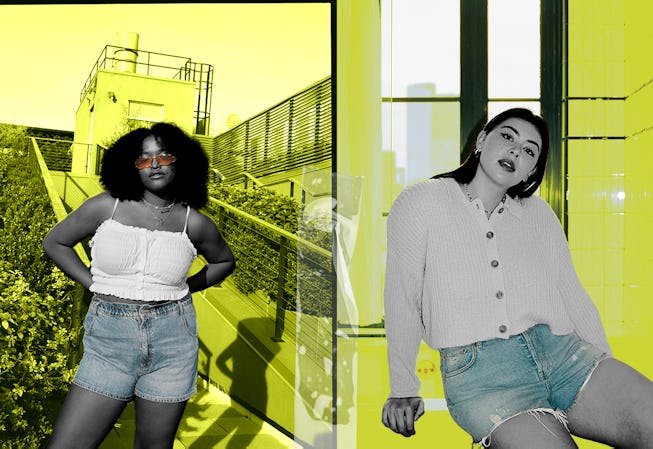 8 Cool Shorts That Are Easy To Style, No Matter Your Summer Look
Four stylish creatives show us how it's done
In the world of summer style, less is usually more. This is particularly true when you're talking about that hot weather staple that makes it easier to adventure, relax, and make the most of the season in total comfort: the summer short. Nothing compares when you've found your pair, whether they're classic denim or a trendy sweats style. Even if they're casual, shorts can easily transform into any look you want.
Urban Outfitters is celebrating the endless possibilities that come with this wardrobe mainstay through its new campaign, Short Stories. The retailer has teamed up with four New York-based creatives: Eva Alt, a ballet dancer; Lauren Chan, a size-inclusion advocate and clothing brand founder; Imani Randolph, a model, writer, and content creator; and Simone Smith, a musician and model, to show how they express themselves through their summer style.
Have fun with unexpected color and print combos like Randolph, (a green striped tee and pink gingham is a style power couple like no other) or take a cue from Alt and forgo the traditional shorts-and-sandals look by pairing cutoffs with loafers and a gold anklet.
Ready to curate your own summer style story? Check out our favorite shorts-centered looks below.