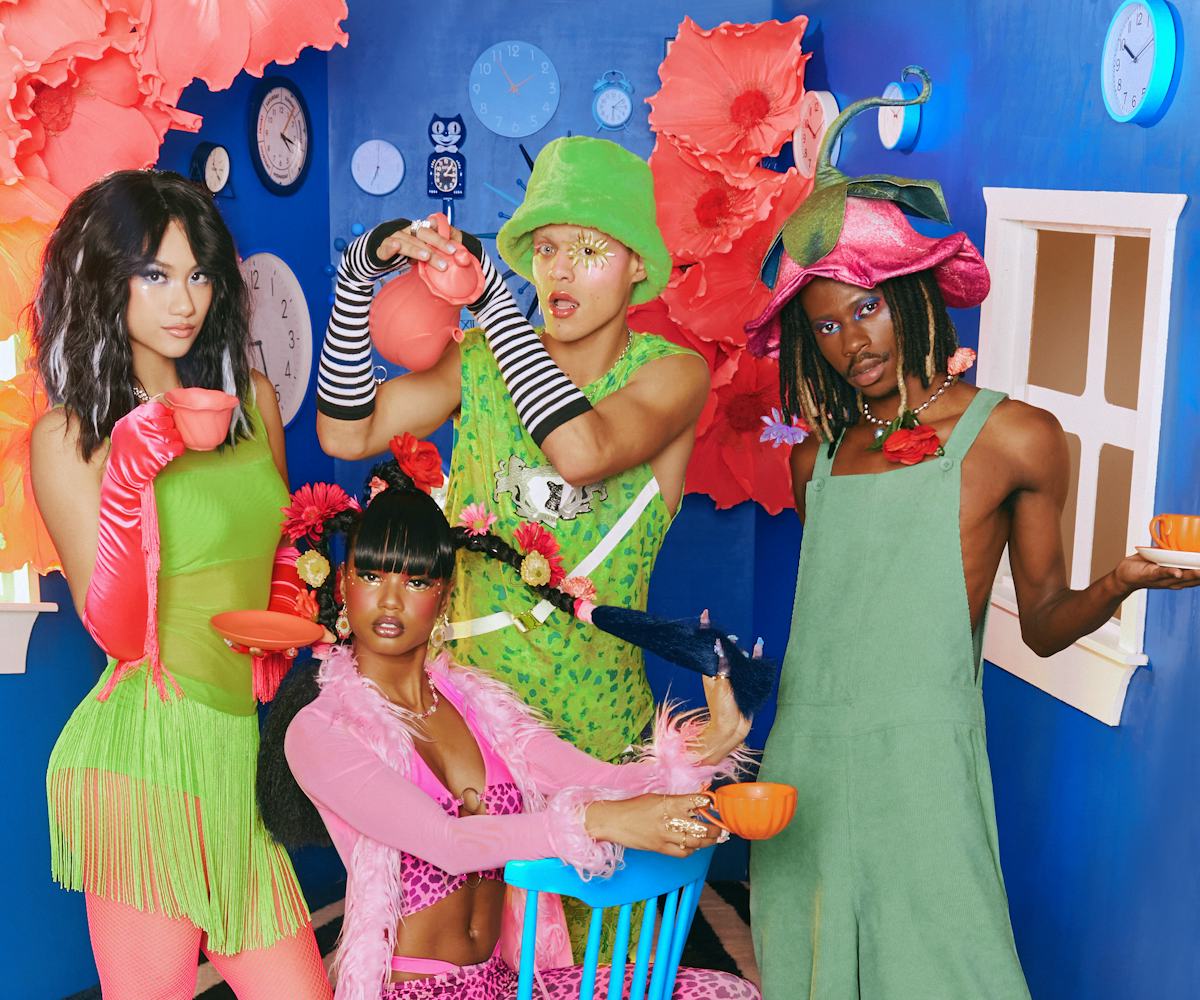 SHEIN
A Backstage Look At SHEIN X and The Future X's Stylish Collab
Channel the pop group's star power in this collection of statement tees, dresses, and more.
Summertime presents the best opportunity to be extra adventurous with your outfits and harness your inner pop star. Whether you opt for the season's boldest cropped tees or on-trend denim, the sidewalk is your stage and the sun is your spotlight. That's why the SHEIN X and The Future X Summer Collection couldn't have come at a better time.
The collaboration paired each of the pop group's seven members with an up-and-coming fashion designer from SHEIN X, which is the retailer's incubator program for launching emerging names in fashion. SHEIN X is all about providing designers and artists with the tools and support they need to empower creativity, such as access to the retail brand's supply chain, technology, and marketing resources. It's their mission to make the business of fashion accessible to all.
Behind The Seams
"We wanted to create something that truly represented who we are as a group... while highlighting each member's style equally," says band member Luke Brown. For example, designer Emily Reed says she was inspired by singer Jayna Hughes's bright personality and expert dancing skill. To that point, many of the pieces are dancer-friendly, and you can see how they move in The Future X's new music video, "Daffodil." "Being able to shoot the video with the collection added so much more life to the clothing than we could have imagined," says band member Drew Venegas.
The overall experience was "magical," says fellow band member Jayna Hughes. "We are all superstars in our own way." As a group, the band's favorite looks were the ones they wore during the "tea party" part of their music video. "Shooting this section was a lot of fun," says band member Tray Taylor. "You might even see a little bit of cake at the end."
So, if your summer plans consist of dance parties and music festivals, these pieces are especially a must. "This project is the collection of the summer," says band member Maci Wood. Ahead, see some of the top pieces from the 59-piece #SHEINXTheFutureX and #SHEINX collection, while learning the inspo behind them — and how to style them for your summer wardrobe.
Shop The Collection: