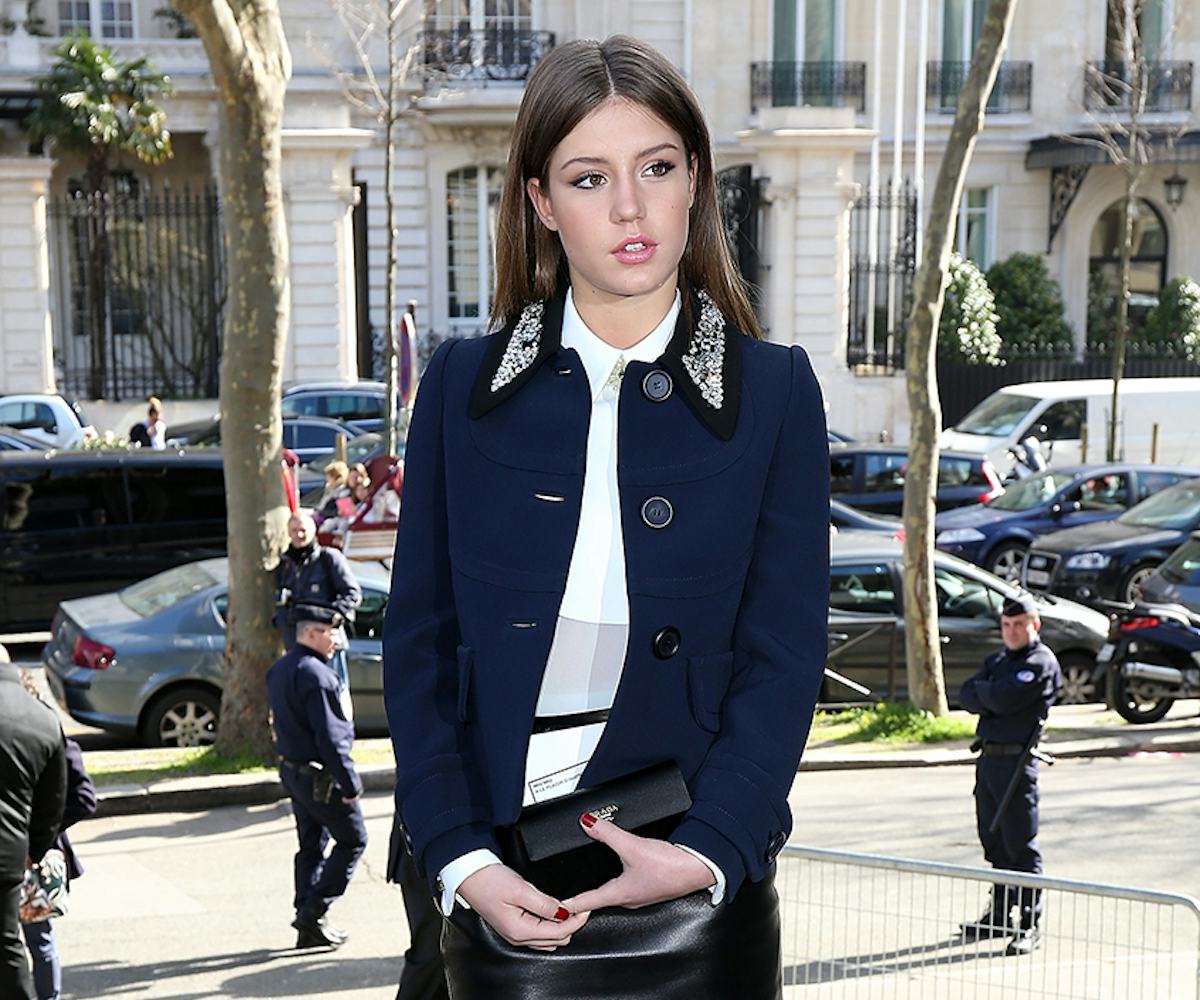 photo by getty images
best dressed: adele exarchopoulos
the next fashion power couple is….
Who knew satin and leather would be the new power couple? Adele Exarchopoulos definitely did. Peanut butter and jelly, Batman and Robin, ebony and ivory, and now, satin and leather. Exarchopoulos bares her legs outside the Miu Miu show in Paris in the leather skirt of our dreams. She pairs it with an embellished blazer for a touch of sophisticated flare and a stark white blouse to brighten the look up. Her satin, red heels tie in nicely to her French color scheme. 
Sport your own version of our new favorite power couple with our picks below!
MUST:
ASOS Live Fast Slippers-- $60.22
TRUST:
Lust: