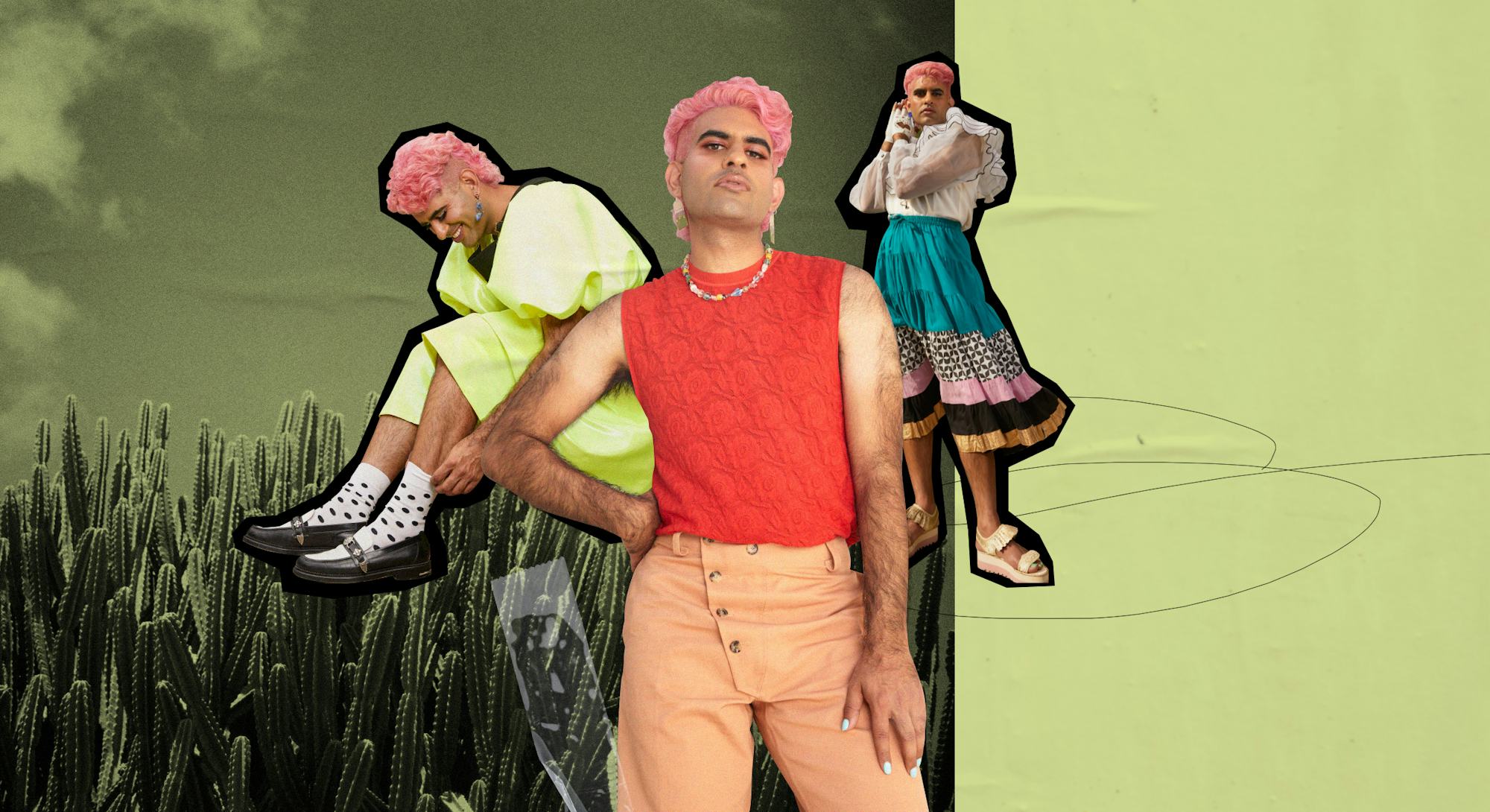 Afterpay Teams Up With Alok For Its First-Ever Gender-Inclusive Shopping Experience
A filter-free shopping experience from the buy now, pay later pioneer, Afterpay
Known globally as the creator and purveyor of #DeGenderFashion, writer, performer, and public speaker Alok V Menon has helped an entire generation explore their own definitions of style. For Vaid-Menon, fashion has never been prescriptive: "Any article of clothing should be for anyone who wants to wear it," they say. And though retailers have been separating clothing by gender for decades, pushing certain cuts and colors on shoppers rather than giving them the opportunity to create their own rules, Alok is ready for that to change. There is no one-size-fits-all to getting dressed — and there never should be.
Launching this Pride Month, Alok's mission of degendering fashion is being taken beyond the hashtag — they've teamed up with the buy now, pay later pioneer, Afterpay, on a new gender-free shopping destination to kick off their partnership. Free of all filters and categories, this hub is designed to inspire and celebrate individuality for many seasons to come.
Beyond self-expression, the GenderFree shop is a way to support companies with missions you believe in (while getting Afterpay's financing benefits along the way). Creating a more inclusive shopping experience starts with the places we buy from, and Afterpay is helping lead the way by creating a welcoming experience for all customers. In addition to Alok, Afterpay has also enlisted models Lyric Mariah and Bayana B, artist Aaron Mondares, and musician Lord Troy to participate in their Pride campaign; the end result is a powerful group of people who reflect aspects of the diverse world around us.
Explore Afterpay's GenderFree digital shop here.