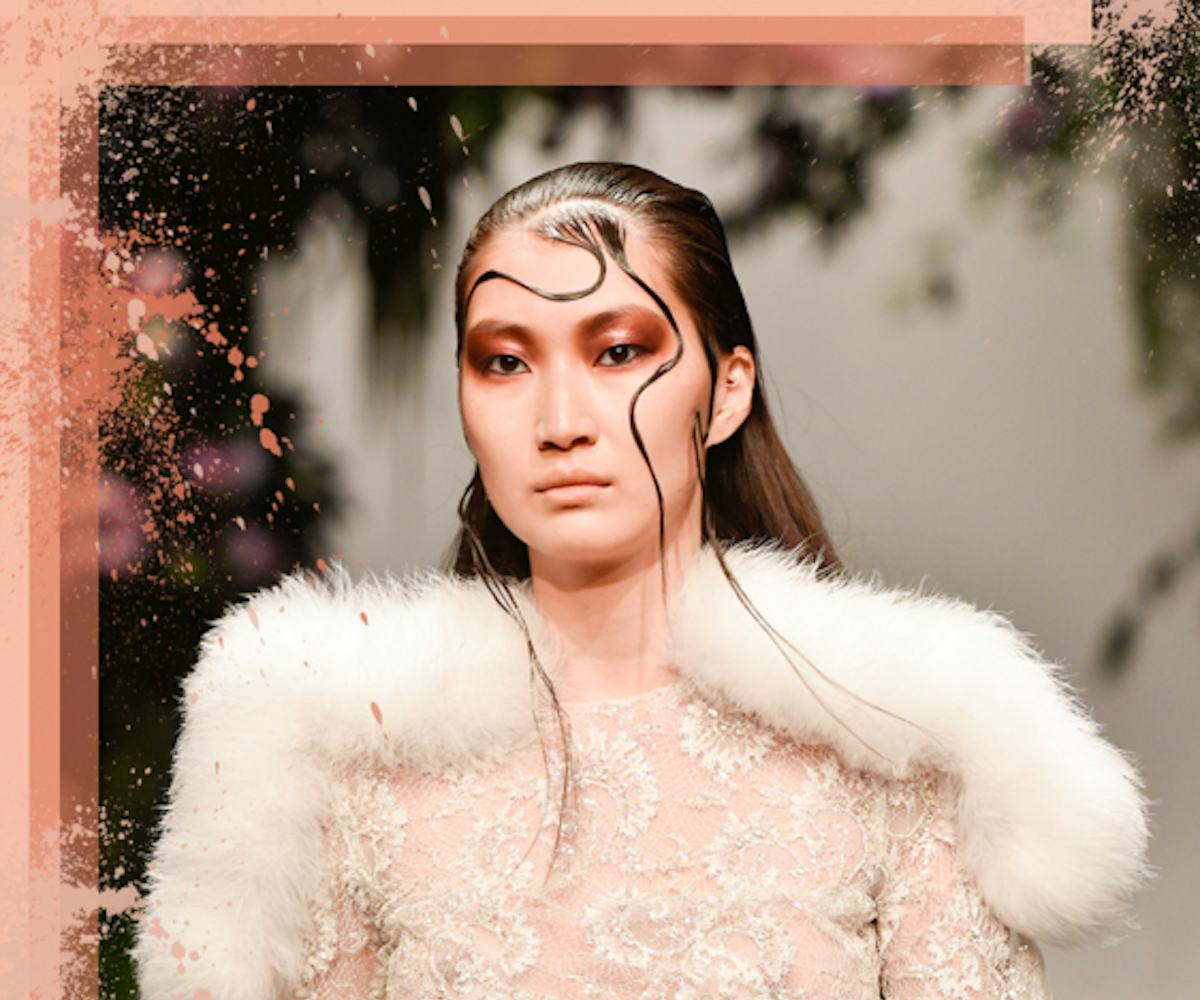 Photo By Stefan Gosatti/Getty Images
5 indie designers who are changing the game
australian fashion week ftw
Perhaps it's the lifestyle (the sunshine, beaches, and babes) that infuses Australian fashion with a unique vitality and a sense of fun. Or maybe it's the fact that Aussies are surrounded by fluffy koalas and live so far away from the stresses of the rest of the world. Whatever the reasoning, the couture from down under can certainly be described as self-assured, vital, and cutting edge. Combined with their trademarked easy-going affectation, Aussie Fashion Week makes for an exciting and unparalleled aesthetic. Some of Nylon's favorite labels are Australian—think about NO DI$COUNT, Alice McCall, Black Milk, Emma Mulholland, Hayley Elsaesser, and Jaime Lee Major—and we're happy to share some more discoveries from last week's Mercedes Benz Australian Fashion Week with you in the gallery ahead.
MOST FUN: DyspneaA little bit naughty, a little bit '90s, and a whole heap of sexy fun, the debut solo show from Dyspnea (I know, I can't pronounce it either) was a surprising, fluffy, sparkling hit of the season. A new face in the crowd of Australian embellishment loving designers making a name for themselves via social media, the two women behind the brand, Rachel Motteram and Jameed Zalfen are young, vibrant, and taking no prisoners with their "sweet as sugar, tough as a motherfluffa" designs. This collection—inspired by fifth element, '90s bitch kitsch and, wait for it, Paris Hilton's new dog—featured dramatic origami layers of floral embroidered organza next to textured bright pink power suits; as well as glamorous '60s inspired coats in metallic baroque flocking.
MOST HOLY: Gail Sorronda Gail Sorronda, former model and stylist, has been presenting her monochromatic collections at Fashion Week in Australia and abroad for the past seven years. Her sophisticated silhouettes and relaxed draping have made the label a reliably stylish name in Australian fashion, and this season's collection was more of the same. Titled "Holy Water", the showing gave a wearable impression infused with a tinge of paganism and spirituality. The models wore black and white, and a circular theme emerged in the cuts. Barefoot and glowing, the models seemed to float down the runway, albeit with a hint of hidden power.
WATCH OUT FOR: DON'T WANT NO SCRUB I'm a big fan of guerrilla fashion and anyone who takes risks, so this new label, Don't Want No Scrub, created by self-confessed rave kid Joshua Davidson, piqued my interest. Taking place in an underground car park, the show was kind of gothic, kind of ravey and kind of punk, inspired by an Ab Fab YouTube video and funded by a Kickstarter campaign. These elements combined serve as testament to the spirit of the underground fashion scene in Australia. The presentation was populated by Sydney's darkest young things and showcased a handful of looks made in leather, mesh, and whole bunch of silver O rings. Did you say leather overalls? How about a full body harness over a fishnet body stocking? Cute. Looking forward to seeing how DWNS evolves.
BEST PRESENTATION: TEN PIECESTEN PIECES gets mega kudos here because of the breathtaking creative direction of their presentation—they drained the iconic Bondi Beach pool and used it as a runway. Doesn't really get more Australian than that (unless you perch a set of models on top of the Sydney Harbour Bridge). The label is fresh (this was their first official presentation), and is spearheaded by a trio of Sydney's fashion/social set: Maurice Terzini, Lucy Hickfuss and Chris Buchanan. The show debuted ten pieces (get it?) that are wearable, light and monochromatic, and was live streamed by drone in a nice expansion on the theme of nature integrating technology. The label is described as "directional and unisex with a sports/punk influence", where as I would say #highendhealthgoth. Bravo.
BEST OVERALL: Romance Was Born The label Romance Was Born basically sums up all that is exciting, unique, and high-end about Australian Fashion. Imbued with color, fantasy, and texture, designers Luke Sales and Anna Plunkett have been at it for over ten years and find inspiration from the unusual and extraordinary Australian landscape, animals, and culture. This year's presentation fittingly took place at the Art Gallery of New South Wales and was in collaboration with the iconic Australian artist Linda Jackson. The collection titled "Cooee Couture", was Romance Was Born's creative dreaming; a fantasy of rainbows, magical opals, mystical bird spirits, burnished roguish outlaws, wildflower dames and colonial nymph-like ingénues set against the stunning backdrop of the unique Australian landscape.