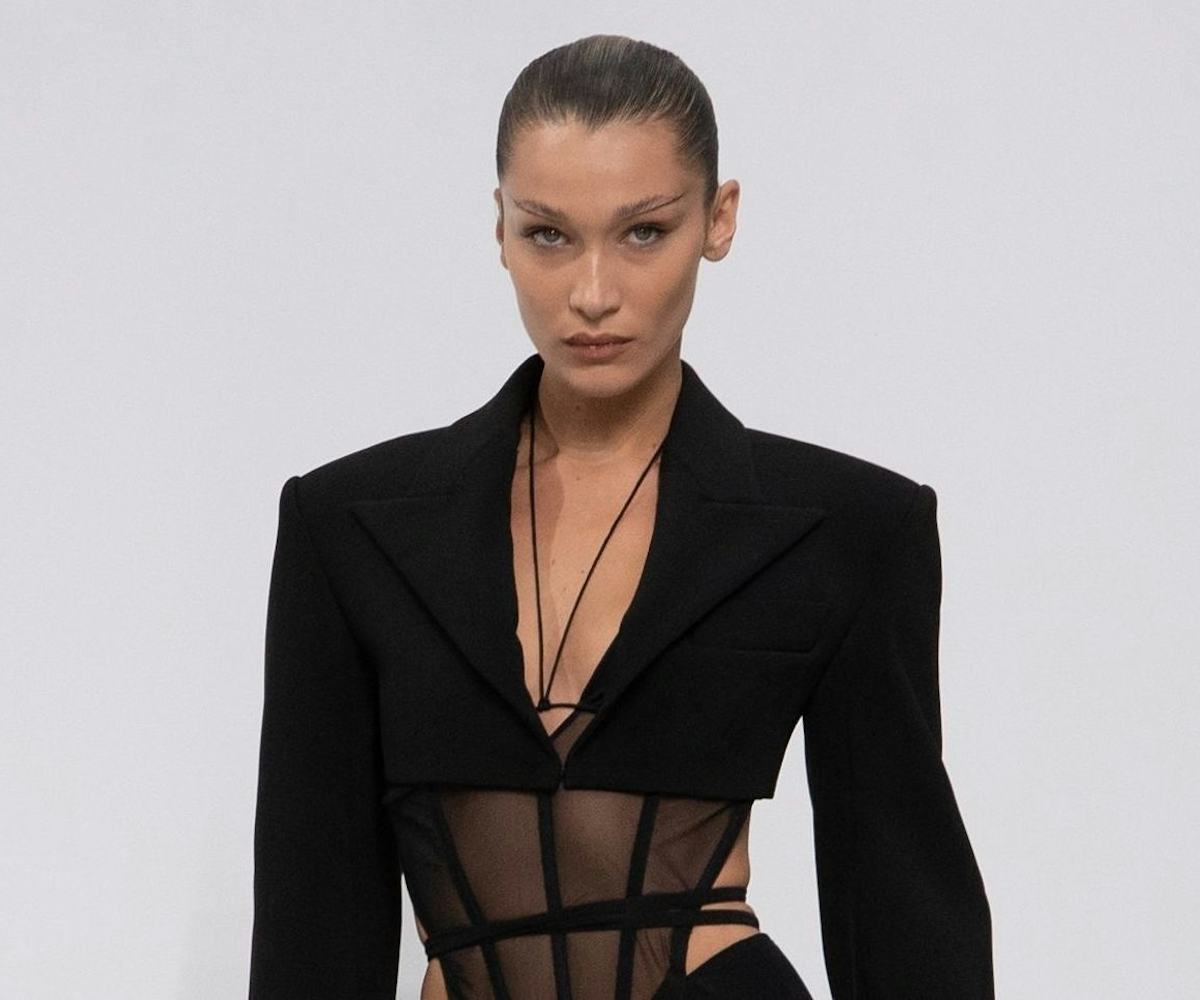 Photo via CAROLINE BLUMBERG/EPA-EFE/Shutterstock
Bella Hadid Introduced The 'Micro-Suit' At Mugler
Are business panties the new janties?!
Bella Hadid, a proven master of the suiting trend, walked for Mugler at Paris Fashion Week on Wednesday wearing the most revealing iteration of the menswear-inspired look yet. We were already reeling when she debuted an unbuttoned suit at Savage X Fenty, but here she's brought us something even better: the micro-suit.
Hadid wore a sheer corset and lined tights under the suit — if it can even be called that — when she made her way down the runway on Tuesday. The jacket is angular and sharply constructed, and it barely makes it down Hadid's chest. There's only one button to fasten, making it look less like a jacket and more like a very, very cropped top.
The bottoms can't really be described as pants — they resemble high-waisted underwear that cut off at the hip, like those leotards that aerobics instructors wore in the '80s. This has me wondering one thing: are business panties the new janties, à la Y/Project? Might I suggest the term "banties" for this trend in the making?
Personally, I don't hate this look, and really love Hadid's continuous efforts to mesh businesswear with lingerie. If you're into this take on the trend, though, I hope for your sake that your office doesn't have a strict dress code.