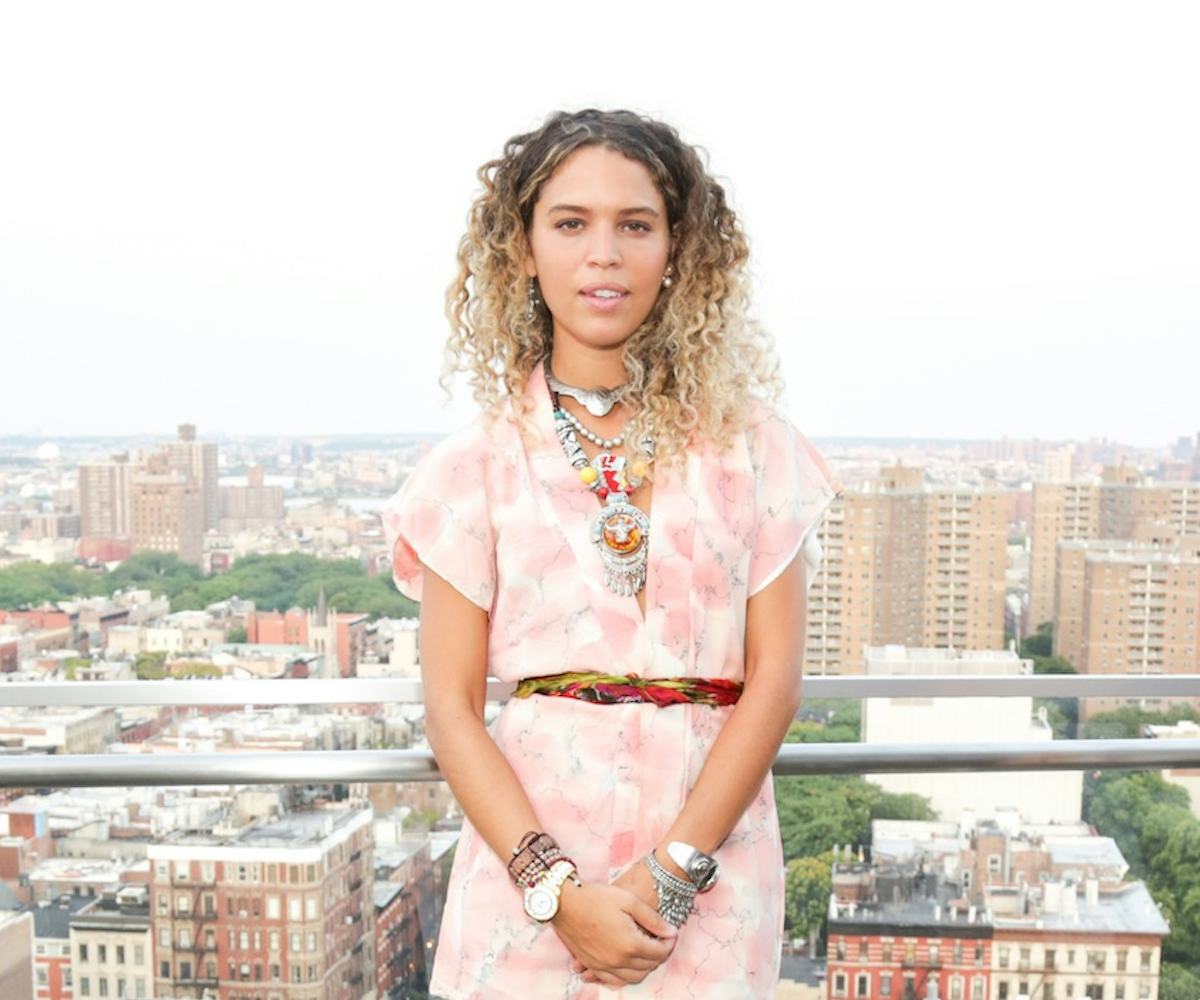 photo courtesy of emporio armani
best dressed: cleo wade
a step-by-step guide to breezy dressing.
Here's the thing about breezy dressing: It looks easygoing and casual, but in reality, it takes a certain skill set and a lot of sweat to master. Luckily, we've got the Cleo Wades of the world to show us how it's done. Here's a step-by-step guide:
Step 1: Go with the natural look. 
Rock your sun-kissed locks exactly as nature intended. If you have curly tresses like Cleo, run a light pomade through damp hair for a frizz-free, damage-free air dry. Same goes for makeup. Keep it simple with a neutral color palette and under no circumstances should you stifle your natural glow.
Step 2: Play with proportions.
Create a lengthening silhouette with a full shoulder, cinched waist, and long bell bottoms. Consider it a modern day take on the classic Japanese kimono.
Step 3: Add some color play.
Balance cool, pale colors with vibrant color accented accessories.
Step 4: Be easygoing and have fun!
The New York artist and stylist rocked this look at The Standard East Village for a music-filled Emporio Armani and Standard Sounds event. She caught our eye while bopping along to beats by DJs Nightmare on Wax and Ewan Pearson—because let's face it, a best dressed outfit means nothing without the right attitude.
Get Cleo's look here:
MUST: ASOS Liquorish Neon Rainbow Multi Gem Necklace, $68.59
TRUST: J Brand Love Story Low Rise Bell Bottom, $139.99