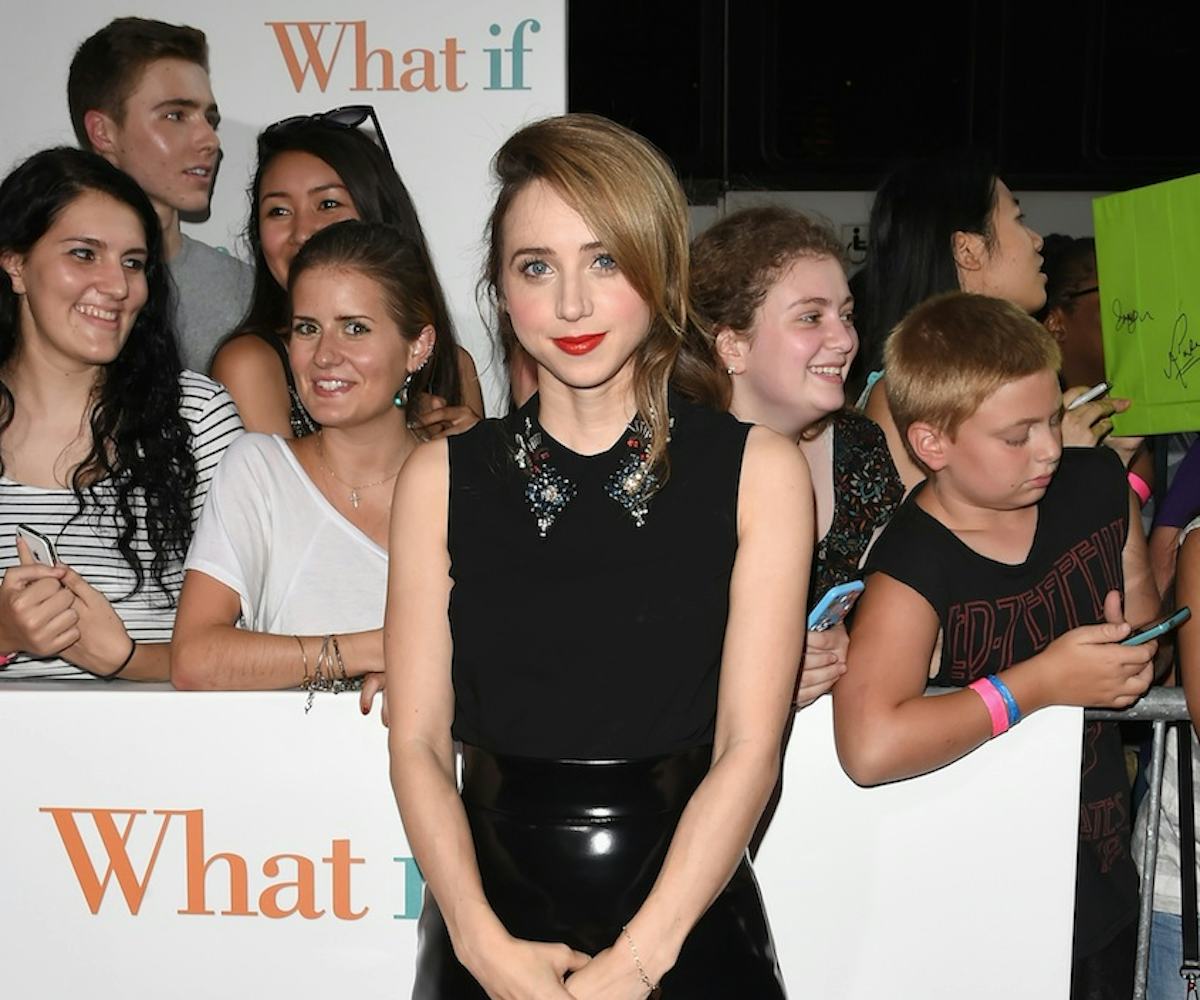 photo via getty images
best dressed: zoe kazan
a rad new twist on all black everything.
by jennifer suzukawa-tseng
Living in New York, there's a lot of black. A lot of black. And that's not necessarily a bad thing. But after 365 days of black tees and ripped black denim and black sneakers, we must admit that it can get a little boring.
So leave it to actress/playwright/screenwriter Zoe Kazan to show us a cool new way to wear black. With unexpected details like her Miu Miu cap-toe kicks, bejeweled collar, patent leather skirt, deep-part, and red lips, Kazan brings personality to an otherwise drab outfit. The look is both romantic and down-to-earth, appropriate since she wore it to the New York premiere of her new indie rom-com What If. 
Now, who says an all-black outfit has to be boring? Get the look here:
MUST: Erin Elizabeth For Johnny Loves Rosie Ashling Embroidered Collar Necklace, $48 
TRUST: Miu Miu Metal Cap Toe Skate Sneakers, $490