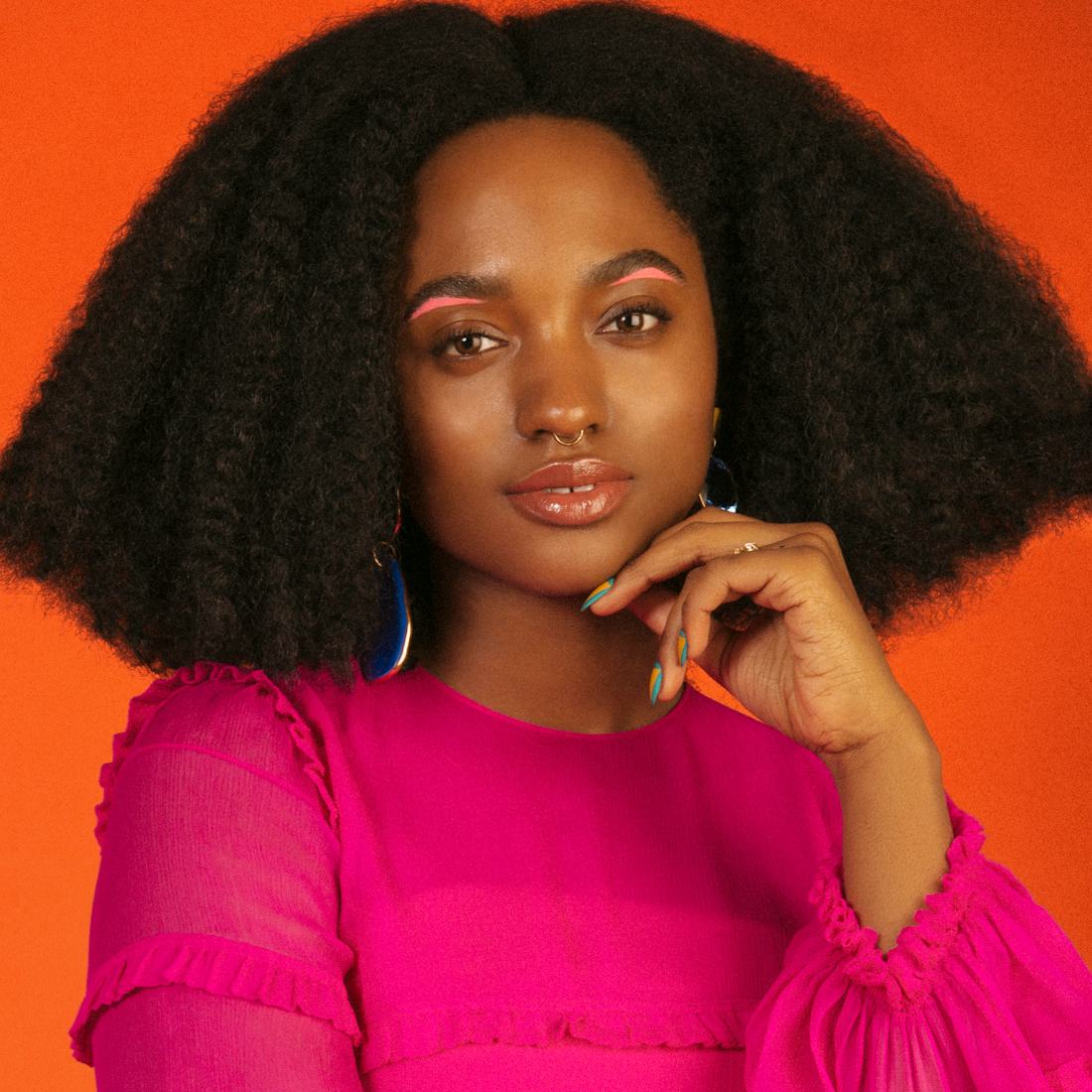 Model Gabrielle Richardson On Imposter Syndrome
Gabrielle Richardson is featured in NYLON's February 2018 cover story, speaking about her conceptions of beauty and fashion.
Gabrielle Richardson is not only known for modeling, but also for being one of the founders of Art Hoe Collective, an online submissions-based art gallery created specifically for queer people of color, which she helped launch while she was in college. Around the same time she started curating for the site, she began posing for her friends' art projects. Things snowballed from there, and next thing Richardson knew, she was posing for Vogue clad in Gucci.
Richardson credits a lot of her career thus far to being in New York City, which she sees as being the land of opportunity. If someone's going to have a chance of being street cast by Petra Collins for an Urban Outfitters shoot, it's going to be here, she explains.
"IT DOESN'T MATTER WHO THINKS YOU'RE BEAUTIFUL BECAUSE IF YOU THINK YOU'RE BEAUTIFUL, THEN YOU GOT IT."
Though her life as a model "just sort of happened," don't let the seemingly casual social media beginnings fool you. She's the real deal, and takes modeling as seriously as her other creative pursuits, even if it wasn't a professional avenue she initially considered for herself. But her work speaks for itself; she's appeared in campaigns for American Eagle, Adidas, and Target—which she considers "the most model-y job of all." And she says, "I'm trying to relinquish that imposter syndrome… Once I do my taxes, that's what I'm going to put down."
More than anything, Richardson wants her journey—and her imperfect teeth—to empower and serve as inspiration for others. "Everyone is so beautiful, and the WASPY standards we have are constantly being knocked down and also need to be knocked down, it's a requirement," she says. "I think anyone can be a model. Anyone, anywhere. Everyone is beautiful in their own individualistic way. It doesn't matter who thinks you're beautiful because if you think you're beautiful, then you got it… Find the friend with the camera, shoot together, and make some sick stuff happen. Manifest it."
PHOTOS
PHOTOGRAPHER: ADRIENNE RAQUEL
PHOTO ASSISTANT: SENEM GUNES
BEAUTY
MAKEUP: KIM WEBER
MAKEUP ASSISTANT: KYLE SHEEHAN
NAILS: GRACIE J.
STYLIST: CHRISTINE NICHOLSON
STYLIST ASSISTANTS: TYLER OKUNS, DAVIAN RODRIGUEZ, RAVEN SHEPHARD
HAIR: ANDRITA RENEE
VIDEO TEAM
PRODUCER: MAURA GAUGHAN
SHOT BY: CHARLOTTE PRAGER, DANI OKON, KATIE SADLER
EDITING: CHARLOTTE PRAGER, DANI OKON, AND DYLAN PAILER-FRIEDMAN
SOUND: DREW JOY
This article was originally published on