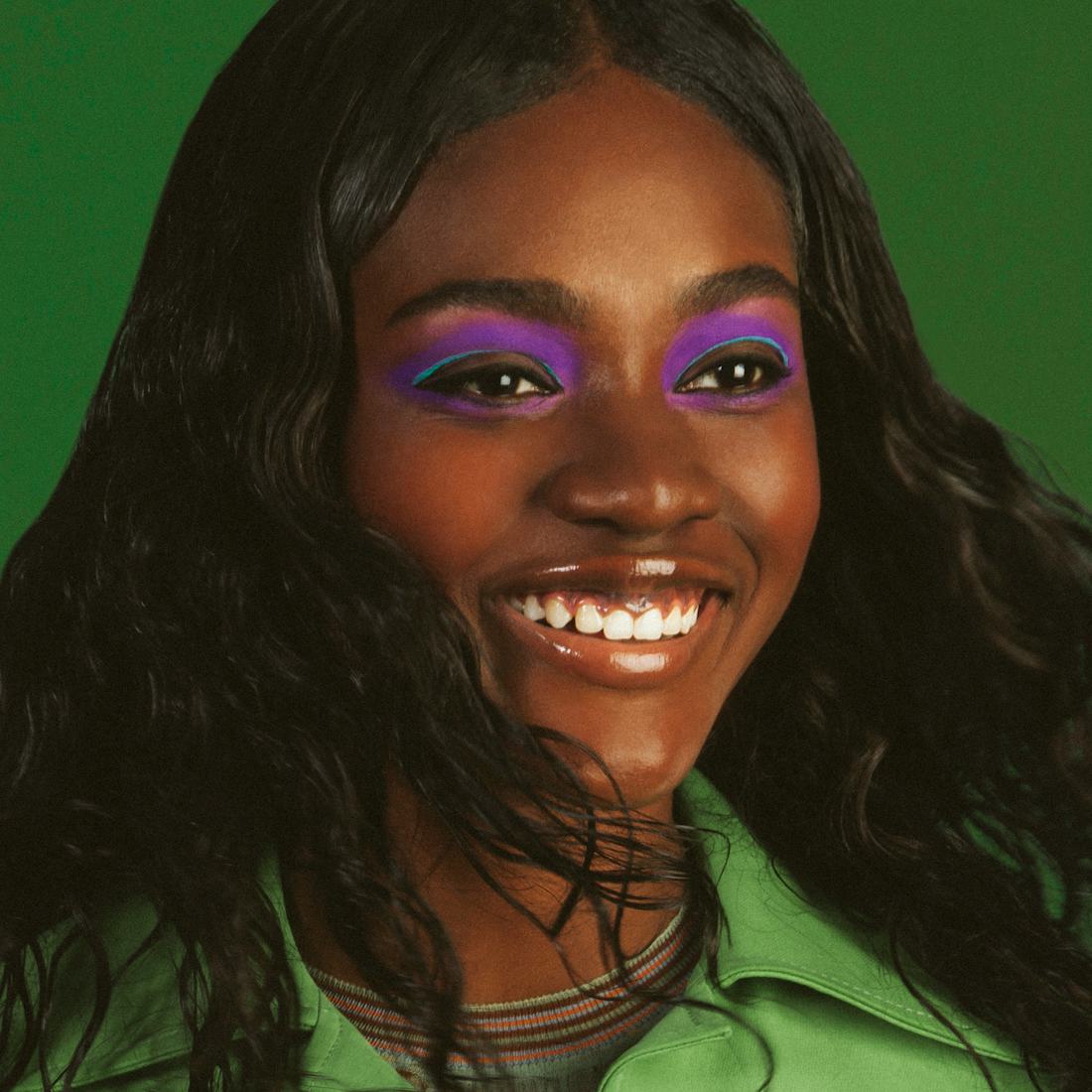 Zuri Tibby Made History — And She's Not Stopping
Zuri Tibby is featured in NYLON's February 2018 cover story, speaking about her conceptions of beauty and fashion.
When Zuri Tibby found out that she became the first black spokesmodel for Victoria's Secret Pink, she immediately FaceTimed her mom. "She was really excited, and then I went to dinner with my friends to celebrate," she says. Then, since the announcement also coincided with the beginning of Fashion Month, she got right back to work.
Tibby hails from the Sunshine State (she was discovered in a Florida mall), so it makes sense that she would feel most at home in warm weather, on the beach, and in a bathing suit. Even before booking VS, you didn't have to scroll too far to find an image of Tibby on Instagram posing in a two-piece with a large body of water in the background. Today, though, if you see her in the Maldives or in St. Lucia, know that she likely isn't there on an exotic vacation. She's there to work. "[Modeling] isn't just taking photos, it's your whole image," Tibby says when addressing misconceptions people have about the industry. "It's the way you talk, the way you dress, the way you present yourself, you have to take care of your body, take care of your hair, your skin… everything. Everything is a job."
"IT MAKES ME REALLY HAPPY THAT PEOPLE CAN LOOK IN A MAGAZINE OR A COMMERCIAL AND SEE SOMEBODY THAT LOOKS LIKE THEM."
Now, almost a year and a half after booking Pink, the 22-year-old has walked in the past two Victoria's Secret Fashion Shows, booked international campaigns that have taken her around the world, and continues to be an inspiration for aspiring models of color. Thankfully, now, those with dreams like Tibby's have a wider range of women to look up to. The 2017 VS Fashion Show was the most diverse it's ever been, with nearly 50 percent of the models being of color. The march toward diversity is slow, but it's at least moving. That's what helps Tibby stay optimistic. "I feel like the fashion industry as a whole is starting to recognize different body types and races. People of all genders, ethnicities, backgrounds—are all being included," she says. "It makes me really happy that people can look in a magazine or a commercial and see somebody that looks like them."
Though Tibby's campaigns with Pink are some of her favorites and walking the Victoria's Secret Fashion Show has always been a dream, she has another goal she'd like to tick off soon: becoming a VS Angel (to become one, you have to model for the main Victoria's Secret line, which Tibby has yet to do). When she first joined Instagram, she created the handle @angelzuri (she copied longtime Angel Candice Swanepoel whose handle is @angelcandices) as a way of wishing it into existence. It's been awhile since she put the message out in the universe, but her confidence hasn't waned. When asked what advice she would give to up-and-coming models, she says: "Never give up, don't take rejection seriously, and have fun." Here's hoping that same formula helps her get her wings in 2018.
PHOTOS
PHOTOGRAPHER: ADRIENNE RAQUEL
PHOTO ASSISTANT: SENEM GUNES
BEAUTY
MAKEUP: KIM WEBER
MAKEUP ASSISTANT: KYLE SHEEHAN
NAILS: GRACIE J.
STYLIST: CHRISTINE NICHOLSON
STYLIST ASSISTANTS: TYLER OKUNS, DAVIAN RODRIGUEZ, RAVEN SHEPHARD
HAIR: ANDRITA RENEE
VIDEO TEAM
PRODUCER: MAURA GAUGHAN
SHOT BY: CHARLOTTE PRAGER, DANI OKON, KATIE SADLER
EDITING: CHARLOTTE PRAGER, DANI OKON, AND DYLAN PAILER-FRIEDMAN
SOUND: DREW JOY
This article was originally published on