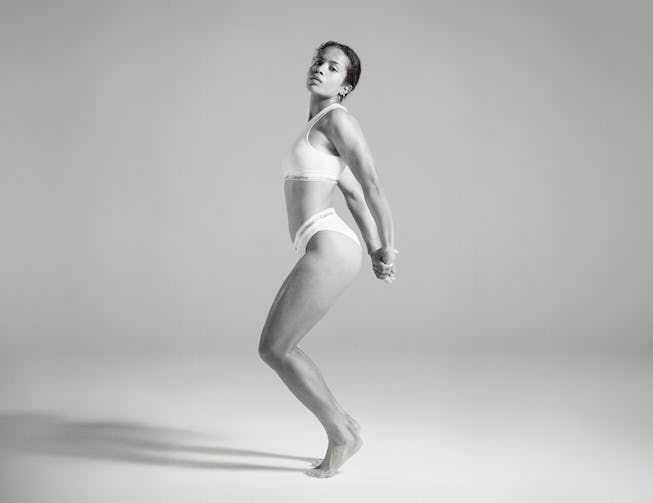 Directed and photographed by BRIANNA CAPOZZI
Calvin Klein's Latest Campaign Celebrates Women in Sport
For Spring 2023, it's "Calvins or nothing."
There have been a number of iconic Calvin Klein campaigns throughout history, featuring stars like Kate Moss, Grace Coddington, Justin Bieber, and Kendall Jenner. Now, the brand's spring 2023 "Calvins or nothing" campaign, released on Tuesday, will undoubtedly go down as one of the greats, featuring a line-up of women's athletes. The featured athletes include Alex Morgan, Chloe Kelly, Kenza Dali, Mana Iwabuchi, and Mary Fowler, photographed by Brianna Capozzi.
The latest chapter is a continuation of the "Calvins or nothing" campaign, which has already featured Kendall Jenner, FKA Twigs, Michael B. Jordan, and Aaron Taylor-Johnson. The brand also recently released a collab with Jennie from Black Pink. The focus of this cast was to portray each individual's duality. "The result is a celebration of athleticism, strength, and vulnerability," the brand shared in a press release.
The all-athlete cast is dressed in essential Calvin Klein styles, including new modern cotton underwear, high-rise straight, '90s straight, straight, and bootcut jeans. There are also cropped and classic trucker jackets and signature logo-tees.
The campaign was released this morning and is set to pop up across "high-impact out-of-home locations around the world." That means your favorite footballer may soon be coming to a Calvin Klein billboard near you.