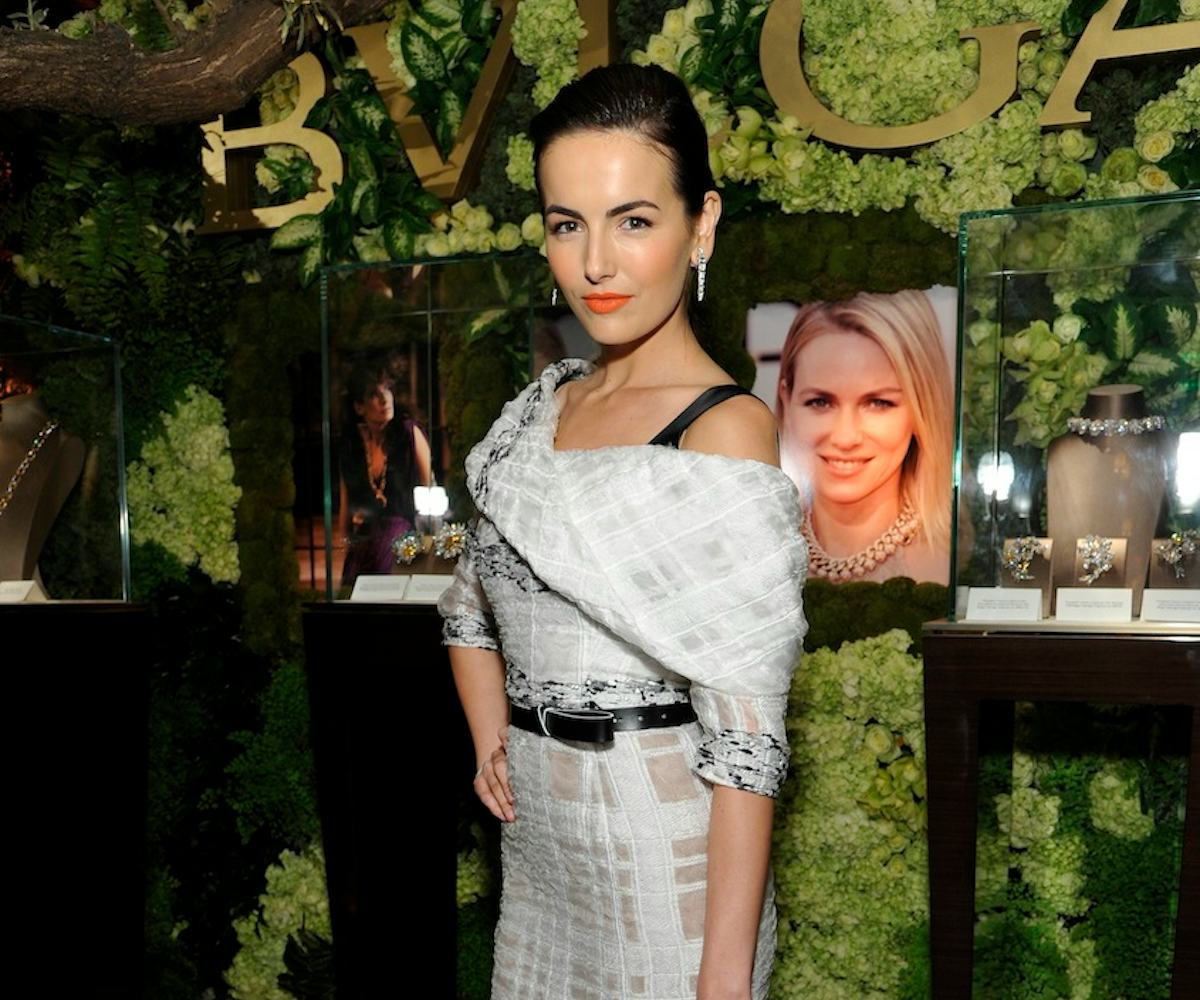 best dressed: camilla belle
don't get mad, get plaid.
Let's be real: fashion missteps don't really happen for Camilla Bella. The former face of Vera Wang Princess nails it every time, and this is no exception.
She masters the textured look in a sheer white tartan Prabal Gurung pre-fall '14 dress, complete with black and white trim and an elegant off-the-shoulder finish. We don't know which combo we're more obsessed with: her shiny silver clutch and metallic silver-tipped heels, or her natural flushed cheek and orange lipstick. But then again, who says we have to choose?
Love this look as much as we do? Check out our picks and try it for yourself.  
MUST:
Kenneth Cole Cap Toe Pumps--$90:
TRUST:
Asos Sheer Checked Dress--$109:
LUST: