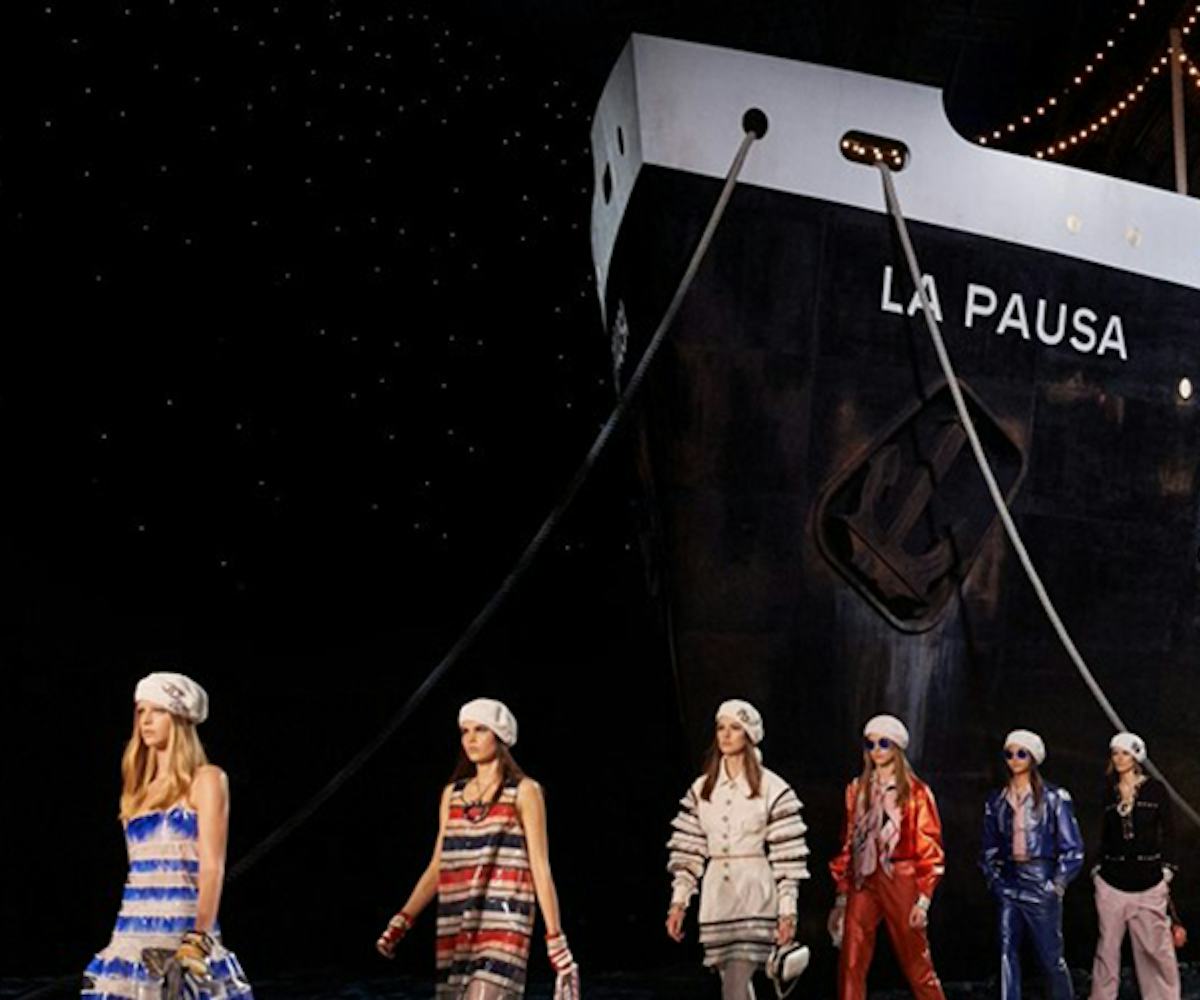 Photo courtesy of Chanel
Karl Lagerfeld Resurrected The Titanic For Chanel's Cruise Show
Hey, it *is* a cruise collection
All aboard the RMS Lagerfeld! The epochal designer's Chanel runway shows are always a spectacle, but his 2019 cruise collection just might be his most spectacular. Lagerfeld took the theme to heart and literally built a cruise ship inside Paris' Grand Palais.
Dubbed La Pausa after Coco Chanel's summer house on the French Riveria, the ship became both the backdrop to the nautical collection and site of the show's after-party. The ship filled the Palais' massive interior and floated on a sea of billowing blue fabric. It's an insane setup that makes Chanel's AW18 set—an ethereal forest complete with running waterfalls—look like child's play. Then again, this is coming from the mind that launched a rocket inside the Palais for Chanel's Fall 2017 show and transformed the space into a working grocery store in 2014. 
The collection itself was made up of 88 looks and featured plenty of tweed, nautical stripes, silk trousers, and classic berets. Handbags were even made in the style of flotation devices. Among the attendees were Chanel darlings Kristen Stewart, Lily-Rose Depp, and Margot Robbie. Sébastien Tellier, hot off the release of his album with Dita von Teese, played the role of the ship's band. Captain Karl, we salute you.
See the looks here.