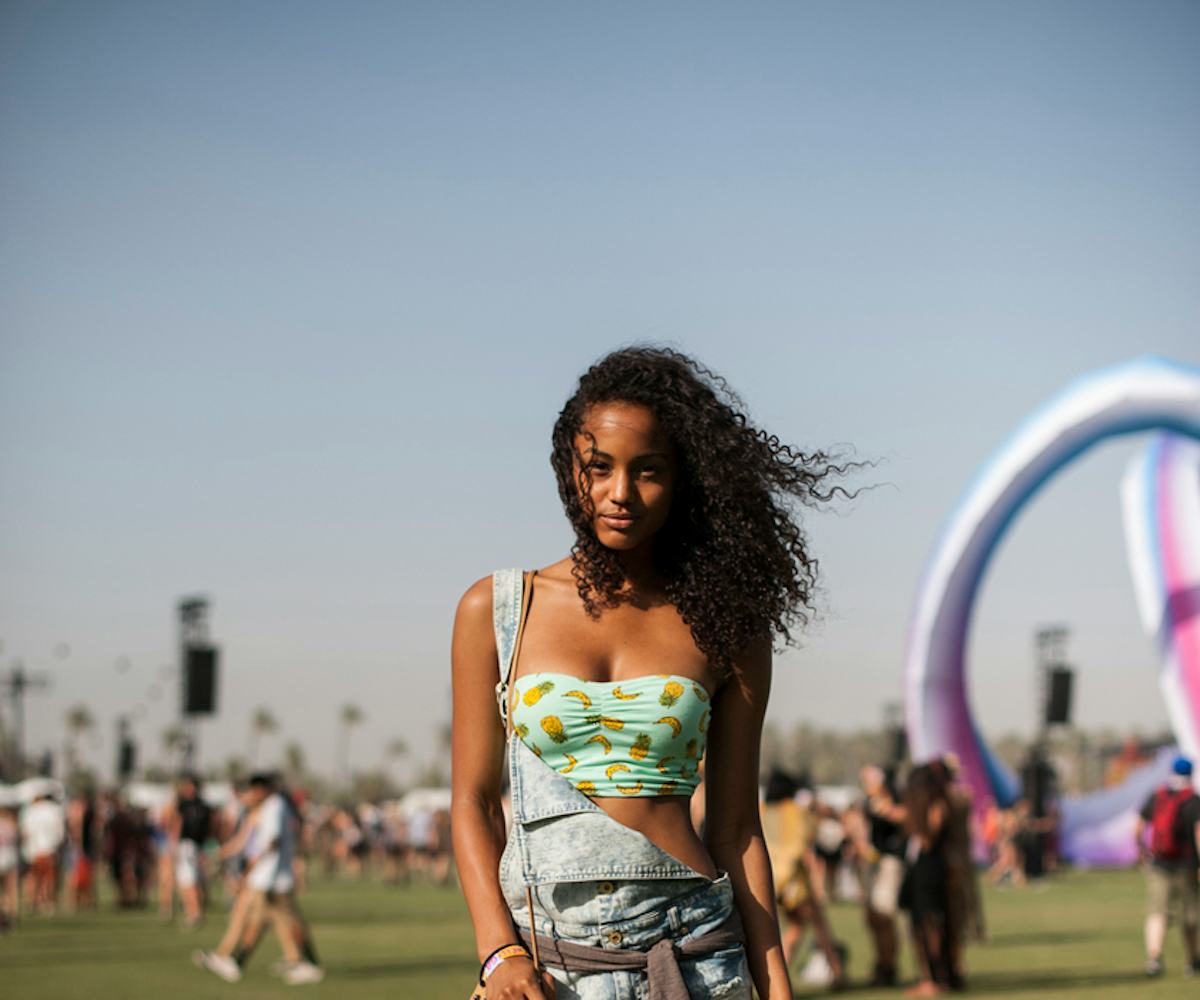 photo by ricky lesser
the best of coachella street style
the coolest outfits we've seen at weekend one!
The first weekend of Coachella has just wrapped up, and we're already drying our mental tears and laying our flower crowns to peace (for now at least). With a hypnotizing line-up ranging from The Dum Dum Girls to Grouplove and everyone's Sunday night jam, Lana Del Rey, there's no denying that Coachella knows how to perfectly kick off a music festival. Imagine your Spotify playlist becoming the ultimate reality, fist-pumping and psychedelic lights included.
But enough about the grooves. Let's talk another Coachella essential: fashion, obviously. Every year, the valley can never escape the sea of bohemian beauties that has us suddenly coveting for a fringed backpack or retro sunnies. And weekend one was certainly no exception. This year, Cali festival street style is all about skin, skin, skin. Think ripped high-waisted shorts and black leather paired with cropped tees and lace bralettes. Off-the-shoulder numbers were also common, as were plaid shirts and slouchy cardigans, thrown effortlessly around the waist. .   
As for accessories, the forecast seems to be experiencing a high season of floppy, wide-brimmed hats and funky hair wraps. (We approve.) And with that, Coachella round one has come to an end. As we spend the next few days nursing our post-Coachella withdrawals, click through the gallery here for all the fashion inspiration to last us until we can live it all over again.