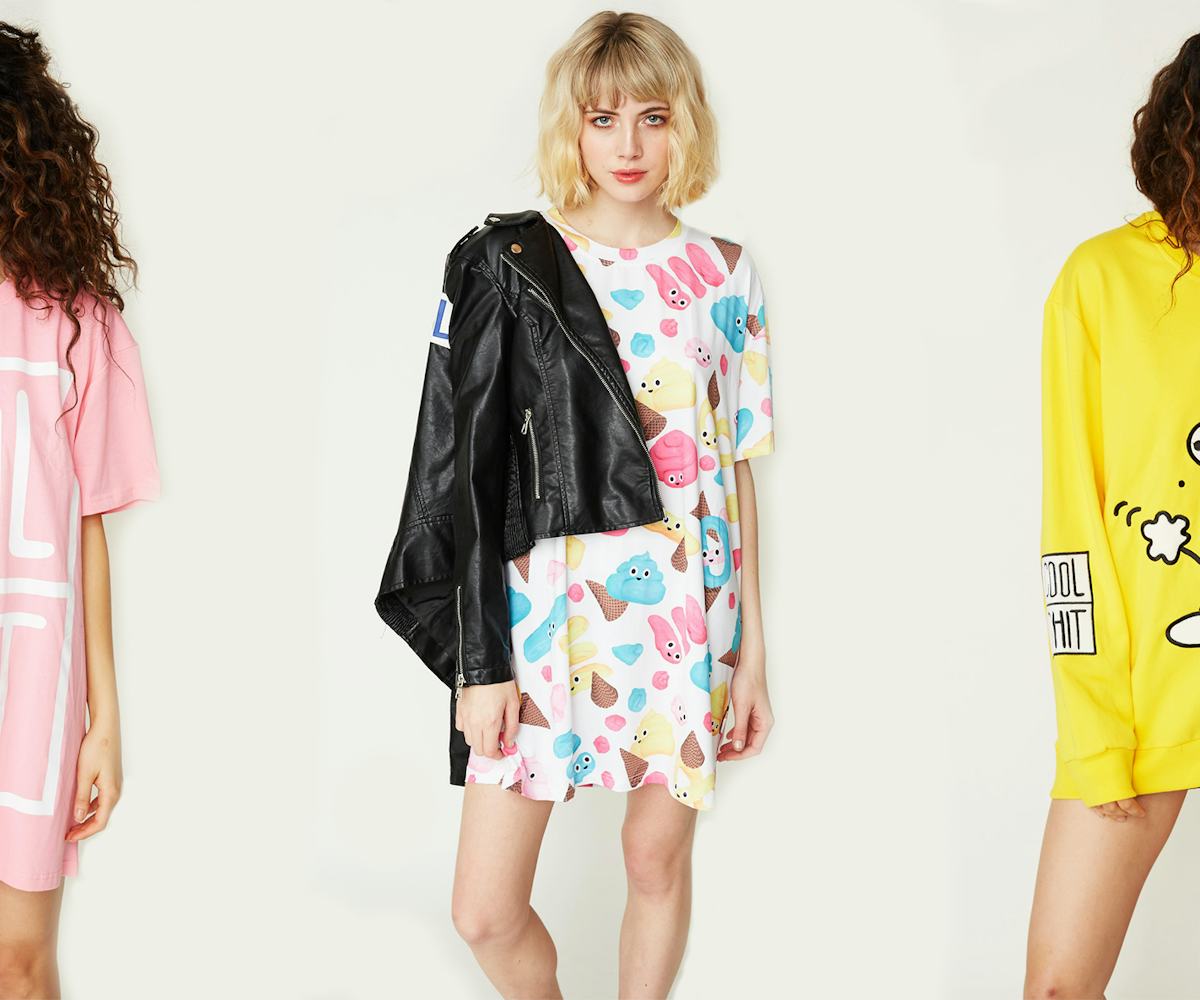 Photo by Eric White
This Barcelona-Based Label Is Blowing Up
Hint: They make some really cool shit
Close your eyes and imagine it's still 2013. Miley is swinging from a wrecking ball, Barack Obama is settling in for his second term, and you're a plane ticket away from visiting a giant inflatable installation of Lionel Richie's head. Oh yeah, remember that? The rest is history.
We are longtime fans of Cool Shit, the artists behind (literal) inflatable pop culture and some of our favorite viral fad-inspired fashion over the last half decade. When they aren't busy toting around 30-foot rubber sculptures of Nicolas Cage or driving around in their poop mobile (a three-wheeled art van), the Barcelona-based designer duo oversee the mass spawning of internet-inspired clothing and accessories. Think: fuzzy "poopie" sweatpants, dancing banana booty shorts, Drake-inspired dresses, and holographic bucket hats. We'll take it all.
You can shop our favorites from the new collection, now available at NYLONshop.
Cool Shit, Cool Shit Tee, $48, available at NYLONshop.
Cool Shit, Dancing Banana Sweatshirt, $48, available at NYLONshop.
Cool Shit, Poopie Sweatshirt, $95, available at NYLONshop.