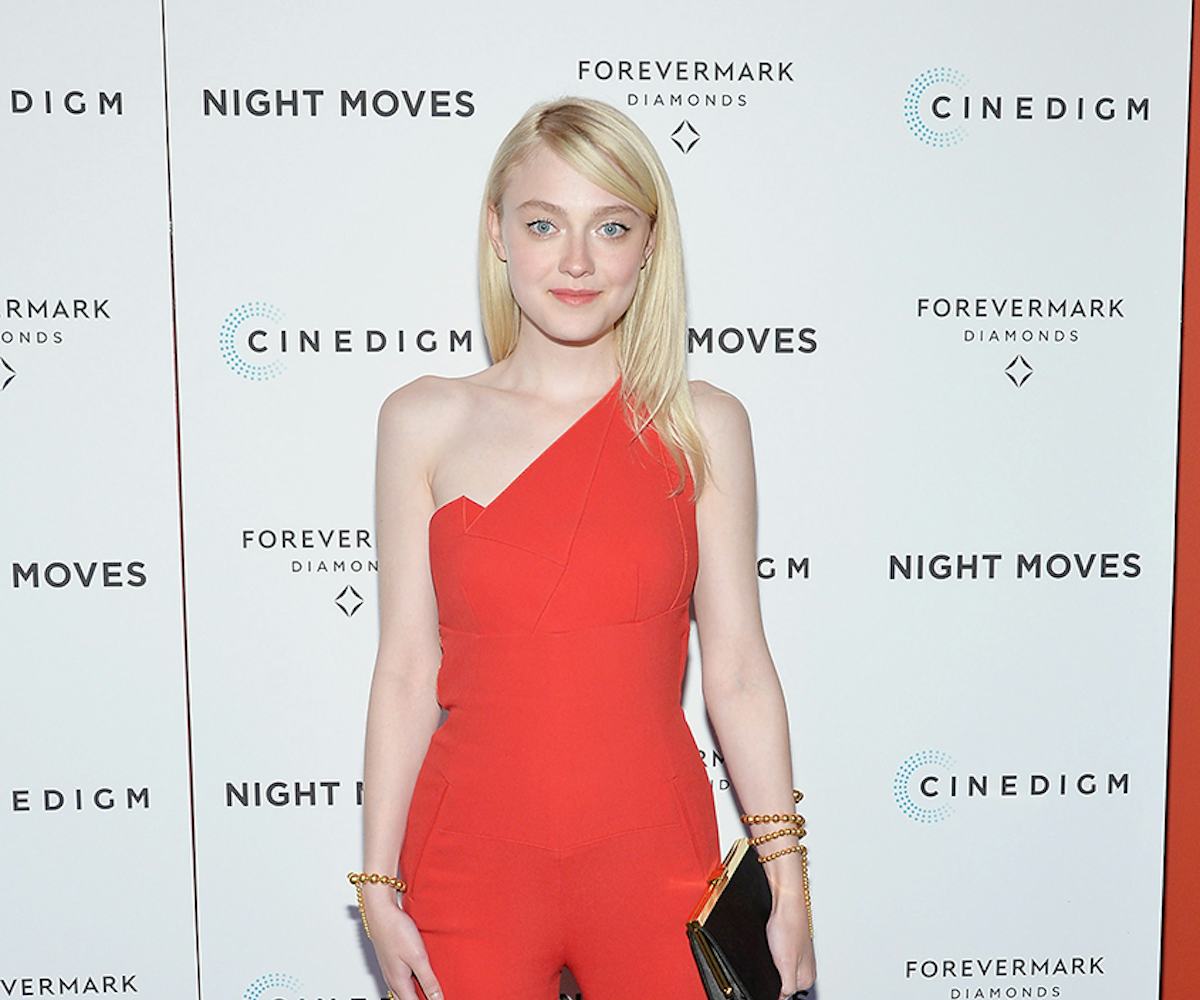 photo by getty images
best dressed: dakota fanning
we're all about the new power jumpsuit.
It's not easy being a film and fashion icon at only 20 years old, but Dakota Fanning has been kicking ass and taking names for some time now, so, it's only fitting that she flaunt the perfect power suit at the premiere of her new film, Night Moves. And believe me, this bright red structured one-shoulder Roland Mouret jumpsuit is it!
Seeing as this jumpsuit speaks for itself, Fanning kept it simple with a black clutch and heels, gold accessories and a sleek side part. 
Still trying to find your perfect power outfit? Check out some of our picks inspired by this look. 
MUST: 
Lulu's Spanish Rose Wallet -- $25
TRUST: 
River Island Black T-Bar Pumps -- $104.80
LUST: