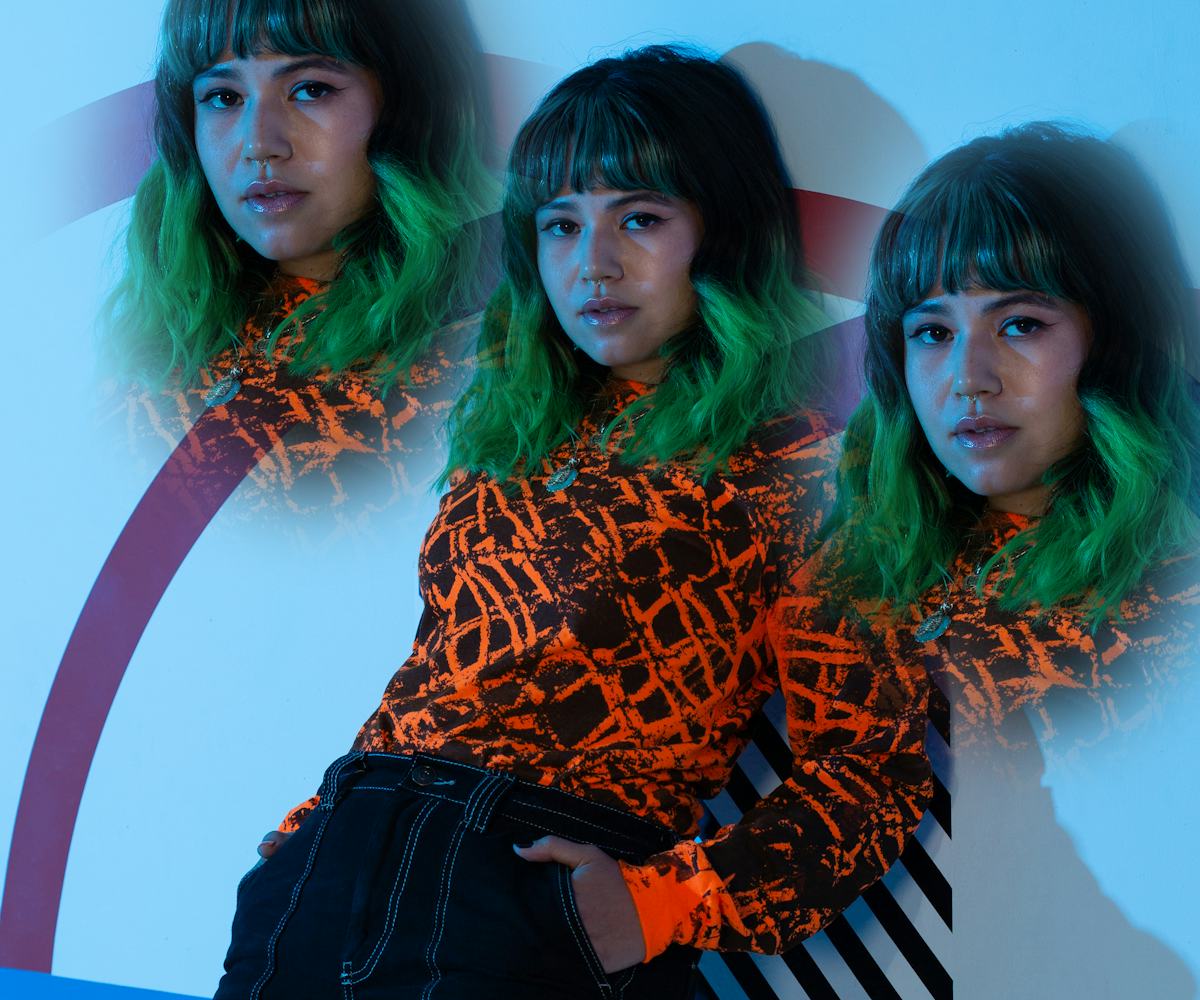 Designer Shana Sadeghi-Ray Offers A Fresh Perspective On A Field Dominated By Men
She's one of three emerging designers featured in this fall's Foot Locker Women Behind Her Label initiative.
It's no surprise that there's a misconception that men own — and are the biggest contributors to — the streetwear industry and its culture. Take one scroll through your social feed, or a highly frequented hypebeast platform, and you'll find streetwear brands that are likely run by men. If you look closer, though, you'll discover the women working tirelessly to cut through the echo chamber. Foot Locker, a long-time destination for sneakerheads and streetwear enthusiasts alike, recognizes the potential women designers have to transform the industry for the better. By introducing its Behind Her Label initiative, Foot Locker Women is spotlighting exclusive collections from three emerging women designers this fall.
Take featured Brooklyn-based artist Shana Sadeghi-Ray. If in your streetwear quest you've never happened upon the designer, here's your overdue introduction: Sadeghi-Ray is one of many who believe that more diverse designers in the industry will introduce a fresh perspective within the field. "Streetwear is worn by everyone, so why not be all-inclusive with the creators?" asks Sadeghi-Ray. "If a design is good, let it be that, regardless of the person who created it."
FINDING HER STYLE VOICE
Following time spent in the fine art community, Sadeghi-Ray launched her line after realizing she needed to channel her creativity into something more lucrative. "[My brand] came as a response to the rejection of the fine art world I had pictured myself in when I moved to New York ten years ago, and allowed a lower-stakes involvement, while still expressing myself," she recalls. Sadeghi-Ray's most popular designs are whimsical and kitschy, reminiscent of old-school toys and cartoons. She finds inspiration from not only walking around the city but perusing dollar stores, studying her peers, and watching basketball. "Basketball will always be inspiring to me because the sport is constantly evolving," says Sadeghi-Ray. "I am influenced by the players, commentary, and the look of all the incorporated elements. I want to make basketball accessible to someone who typically would have no interest in the subject."
THE INSPIRATION BEHIND THE COLLECTION
For Behind Her Label, the designer created exclusive pieces that will be featured on her own site starting Nov. 14. Taking inspiration from her enthusiasm for basketball, Sadeghi-Ray designed tees and hoodies with a eye-catching graphics. "I created this design by reflecting on my love of basketball and incorporated a thematic phrase with elements from the court," she notes. "I want it to feel timeless."
Sadeghi-Ray's personal style is not far off from pieces you'll find in her collection. "My signature style is a mixture of vintage garments — something from the '70s paired with something from the '90s," she says. For Sadeghi-Ray, a special line with Foot Locker Women is a chance to show others that it's possible to excel in a field where women are disproportionately underrepresented.
WHERE SHE'S GOING NEXT
"The most exciting part of [the Behind Her Label initiative] is that I can show others that if you stay true to yourself and are passionate, despite all the self-doubt and roadblocks along the way, someone will notice," says Sadeghi-Ray. "I'm humbled and grateful every day to be where I am."
When it comes to the future of her brand, Sadeghi-Ray places great emphasis on building community and maintaining passion for the projects she's working on. "I want to create more work that gives back to the community," she says. "We must constantly fight to lift others up."
"The future is more uncertain to me now than ever before," she continues. "I want to follow my heart, and if this work no longer serves me, I will move on to something that feels true."
For more on the Foot Locker Women Behind Her Label initiative, check out NYLON's features on Amanda Litzinger and Olivia Anthony.