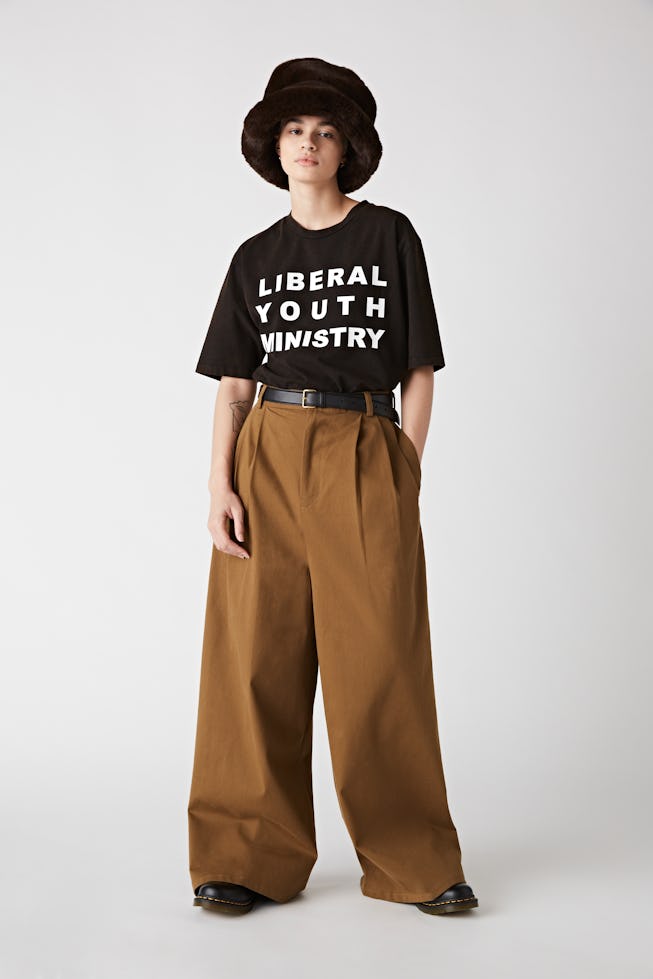 Courtesy of Nordstrom
Vaquera And More Of Our Favorite Indie Labels Are Now Available At Nordstrom
The brands' Spring 2021 collections are available to shop now.
Some of our favorite indie designers from Dover Street Market Paris will now be available through Nordstrom. DSM's emerging brands, including Vaquera, Liberal Youth Ministry, Youths in Balaclava, and more will be available at three of Nordstrom's physical locations, as well as on the retailer's website.
"We want to support other retailers and other fashion brands, just as much as we want our own retail to succeed," Olivia Kim, Nordstrom's Vice President of Creative Projects and Home, told Vogue. "Dover Street has this incubator platform where they're supporting and creating viable businesses for young and emerging global fashion designers, who all have these compelling, interesting, and awesome messages. We support all of that at Nordstrom — and we don't just live in this bubble where we're Nordstrom and all this stuff has to come through us."
Vaquera, Rassvet, Weinsanto, ERL, Liberal Youth Ministry, HFD and Youths in Balaclava will all be available through the new partnership, offering a range of womenswear, menswear, and gender-neutral styles at a wide-ranging price point starting at $30 and going up to $1,645.
"The days of retailers being territorial and fighting over exclusivity are totally over and not at all interesting," said James Gilchrist, Vice President of Dover Street Market America and Comme des Garçons America. "DSM has always been about collaboration and sharing space with kindred spirits."
Take a look at some of the offerings, below, and shop the brands over on Nordstrom's website now.